The nature-inspired wedding of Bollywood stars Vicky Kaushal and Katrina Kaif just leaves us all in awe. They got hitched in the Six Senses Fort Barwa yesterday, December 9th of 2021. The aesthetic photographs of Katrina Kaif and Vicky Kaushal Wedding – VICKAT wedding blasts the social media platform. It has been a blast trending with no clues about the stars' wedding before. Speaking of the bride's entry to the nuptial area, Katrina appears in the attractive and glowing red Sabyasachi lehenga, reached on a captivating doli embellished with flowers. As mentioned, the nature-inspired Vickat wedding takes place in the 700-year-old fort that stands majestically amidst the lush trees and is surrounded by a lake. No wonder why fans are in awe while seeing the glowing pictures of the bride and groom.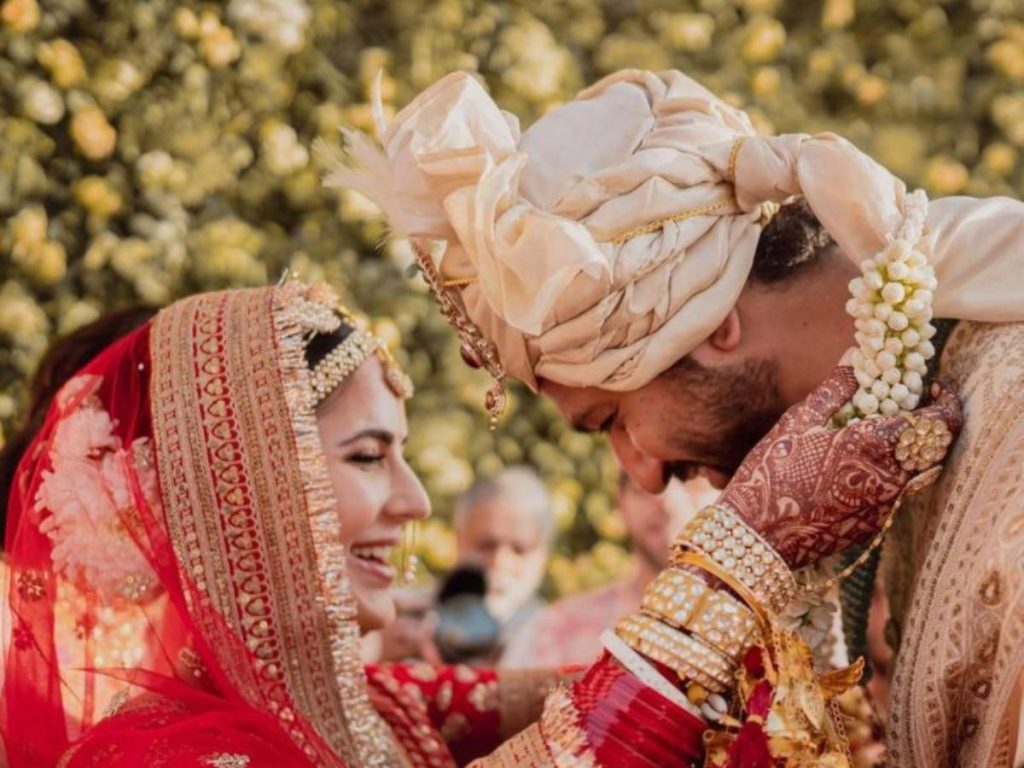 Post-wedding ceremonies and rituals, the couple visits the nearby Chauth Mata temple to seek blessings for their new beginning as husband and wife. The sparkling stars are then ready to host a grandeur reception on the wedding evening. Since the wedding of the Bollywood stars is confined, there are certain things you might have to know about their wedding ceremony. Wondering why there are no more than four to five photographs of the star couple? Well, here are the security measures and everything you need to know about the stars' wedding.
THE SECURITY MEASURES OF THE BIG FAT WEDDING:
The newlyweds put forth certain security measures for their wedding ceremony. Firstly, the guests are requested not to capture pictures or post videos of the wedding ceremony. Reportedly, the guests have also signed an NDA (Non-disclosure agreement) as in they could not divulge their attendance for the wedding. Overall, no videos or photographs could be shared until they leave the wedding venue. This is just nature and wedding wherein you have no contact with the bustling outside world. Moreover, the drivers of the guests are provided with non-smartphones so that they could not capture pictures of the ceremony and guests.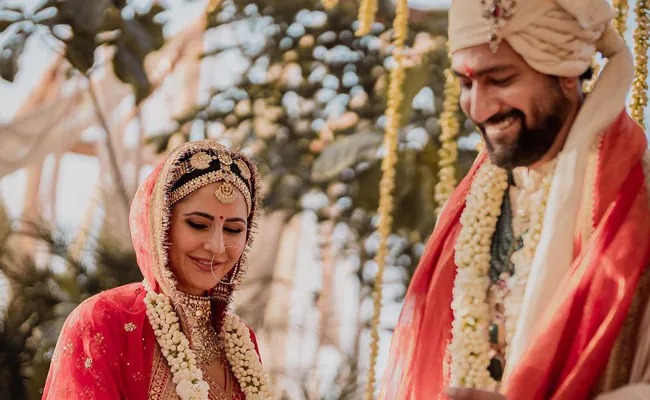 Although you could not get to view much of the wedding ceremony and the B-town couple, you could get to watch it on the OTT platform. The couple has sold their wedding footage to an OTT platform which is planned to be streaming in early 2022. Well, the stars being hitched, the celebrities have been sending their best wishes to them. The B-town divas including Deepika Padukone, Kareena Kapoor, Priyanka Chopra and Alia Bhatt are a few to be mentioned.
We will be delighted to have your thoughts and feedback. Please write to us at [email protected]
Follow Life and Trendz on Instagram: https://www.instagram.com/lifeandtrendz/
Facebook: https://www.facebook.com/lifeandtrendz
Twitter: https://twitter.com/LifeandTrendz