There wouldn't have been a better film than 'Bala' to re-collaborate with Ayushmann says Bhumi Pednekar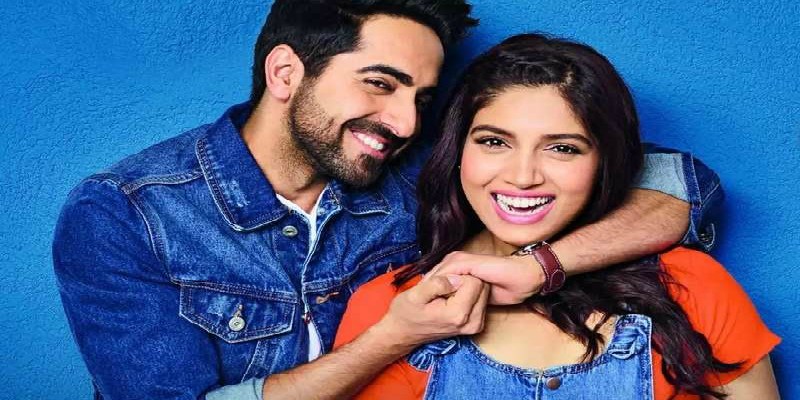 Actress Bhumi Pednekar, who next will be seen onscreen in 'Bala', has said that there wouldn't have been a better film than her forthcoming romantic-comedy film to re-collaborate with actor Ayushmann Khurrana.
Bhumi Pednekar was interacting with the media to promote 'Bala' on Tuesday in Mumbai.
Before 'Bala', Bhumi has collaborated with Ayushmann in 'Dum Laga Ke Haisha' and 'Shubh Mangal Savdhan' and both have been hits at the box-office.
Sharing her equation with her co-actor Ayushmann Khurrana, Bhumi said, "I think Ayushmann holds a special place in my career because we were part of a special journey by being in that film (Dum Laga Ke Haisha). Then, we did 'Shubh Mangal Savdhan' together and now, we have done 'Bala'. I don't think there would have been a better film than this (Bala) for both of us to re-collaborate with each other."
'Bala' revolves around a man living in Kanpur who is suffering from premature baldness, and the story is about his lack of confidence and societal pressure that comes with balding.
Talking about 'Bala', Bhumi said, "It's very simple and honest film. It's a film which brings different kinds of emotion in you. Ayushmann and I are looking very different in the film and we are having different chemistry in this film. Usually, both of us do romantic-comedy films. But in this film, we are not romantically linked to each other and that's why I did this film because both of us really enjoy working with each other so, we thought that why not do a different kind film."
Bhumi isn't much visible in the trailer of 'Bala' sharing the reason of it, she said, "Makers of the film didn't show much about my character in the trailer of the film because when audience will see the film they will realize why they (makers of the film) have done such thing. Ayushmann and I share Tom and Jerry (animated characters) kind of relationship in the film."
When asked Bhumi whether she is a surprise package in 'Bala', she said, "I don't know.. And to know that, you (audience) have to watch the film. But I would say most of my characters have surprised people."
Few days back, Ayushmann said that 'Dum Laga Ke Haisha' (2015) was the turning point of his film career in which he starred opposite Bhumi. When asked her whether she feels that same, she said, "I think for both of us 'Dum Laga Ke Haisha' was a life-changing film because it was my first film. I took a big risk in that film by playing the role of an obese wife so, there was a point in my life when I thought that I might not get any film offers after doing that film. It was a really special film for Ayushmann as well so, I feel that it's a life-changing film for both of us."
'Bala' is directed by Amar Kaushik and produced by Dinesh Vijan.
It stars Ayushmann Khurrana, Yami Gautam, Bhumi Pednekar, Javed Jaffrey and Saurabh Shukla feature in key roles.
The film will be theatrically released in India on 7 November 2019.