We are aware that even famous people can wear clothes or prints that are not flattering or good for them. So there's no way to avoid looking bad in an outfit. It can happen at any time, and we're not here to judge them for it. Having said that, we conducted some research on some of the worst outfits worn by south Indian divas. All of those looks have been included in this list of fashion faux pas committed by south Indian divas over the years. So read the entire blog and let us know what you think!
Times when South Indian Divas made a Fashion Faux Pas:
Tamannaah's Cannes 2022 look
In a black, strapless, shimmering dress, Tamannaah Bhatia made her way down the Cannes 2022 red carpet. There's no denying that the actress chose a shimmering dress that fit her body flawlessly. The red carpet, though, gave it a strange appearance. She finished off her appearance by draping an odd cape around her neck and shoulders that was transparent. She chose a dewy, oily-looking makeup look. Her earrings were similarly poorly fitted. Even the hairstyle, in our opinion, didn't do her beauty in this red-carpet ensemble justice. Tamannaah definitely didn't look her best on the red carpet with this outfit.
Pooja Hegde's Gold Metallic look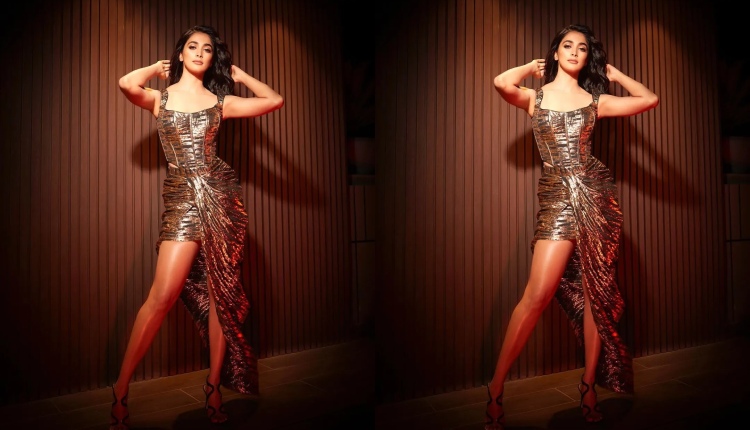 Pooja Hegde chose a metallic two-piece ensemble with a corset-style bodice and asymmetric thigh-high stitching for a recent awards ceremony. She completed the look with open hair, a neutral lip colour, and smoky eye shadow. Pooja made the decision to forgo accessories and let her clothing do all the talking. She was absolutely stunning from head to toe, but the outfit looked pretty ordinary. Having known Pooja and her personal style, the star could have delivered much better with a different outfit. She didn't stand out as much as the other celebrities at the event and appeared to be having a sick day from fashion.
Keerthy Suresh's Saree on Agnyaathavaasi's audio launch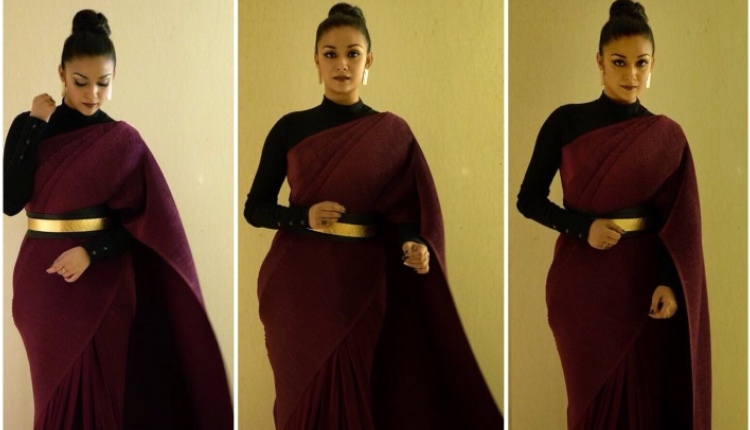 If you are familiar with Keerthy Suresh, you are aware of how elegantly she can wear a saree. In fact, we believe Keerthy is the only person who can look this effortlessly stunning in a saree. However, this style just wasn't it. In 2017, the actress attended the audio launch of the Malayalam film Agnyaathavaasi. She looked stuffed up and unflattering in a high-neck black blouse and wine-red saree. Her hair was neatly piled up in a bun, which made the outfit look even worse. We think a flowy hairstyle would have looked more classy than professional with this blouse. But, after all, what's done is done, right?
Samantha's dull orange outfit for a photoshoot
We are aware of your thoughts. Samantha? Seriously? What could she possibly have done to end up on this list? And we concur! This particular look isn't all that bad, but we think it wasn't the best outfit worn by the south actress. Samantha is known for her enchanting fashion sense and for looking stunning in every outfit she wears. Even though she looks lovely in this outfit, there is something missing. This drab orange outfit she wore for a photoshoot isn't making her look as charming and bubbly as she usually does. It makes her appear pale and takes away her infectious beauty.
Tamannaah's Lilac outfit for Filmfare photoshoot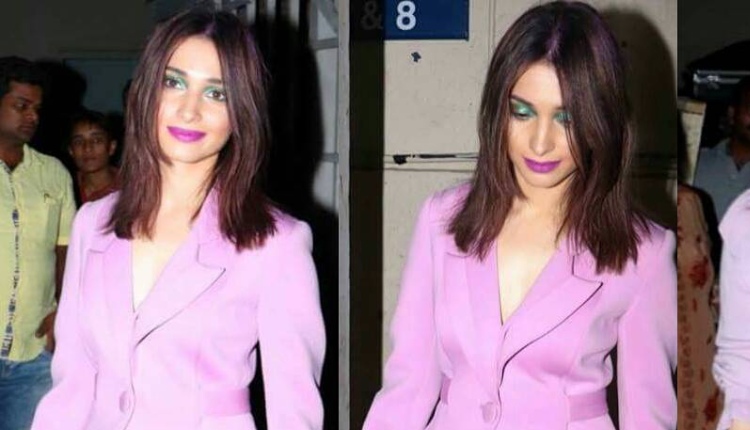 We couldn't help but include Tamannaah Bhatia on this list again. In 2017, the South actress appeared in a photo shoot for Filmfare magazine. It was probably the worst colour matching she'd ever done. The outfit had way too many colours, like way too many. It likely wouldn't have looked as bad if she hadn't applied purple lipstick to the outfit. She, however, did not. She had straightened her hair, but even that didn't add to the airy, airless appearance. Bhatia chose to paint her nails maroon because she had all the green and purple hues she needed on her body. To be honest, it wasn't ever going to be a good look.
And that concludes our list of fashion faux pas moments by south Indian divas. Do you think it was fair to include these looks in the list? Let us know your thoughts!
We will be delighted to have your thoughts and feedback. Please write to us at [email protected]
Follow Life and Trendz on Instagram:https://www.instagram.com/lifeandtrendz/
Facebook: https://www.facebook.com/lifeandtrendz
Twitter: https://twitter.com/LifeandTrendz