There really is nothing better than spending time with your significant other while watching romantic movies, whether it's a rom-com or a love story that tugs at your emotional strings and provokes you to cry. The greatest love stories of all time will make you laugh, cry, rage, sob, as well as ultimately believe in the unfailing power of love. And yes, those feelings happen in that precise order (most of the time). There are so many wonderful love films to add to your watchlist that we thought we'd make it easier for you. So, here are some of the best love movies to watch this Valentine's Day week.
Top Love Movies to watch this Valentine's Day:
La La Land
The tale of aspiring actress Mia and gifted jazz guitarist Sebastian, who struggle to make ends meet while continuing to pursue their dreams, is told in this musical starring Ryan Gosling & Emma Stone. La La Land, which is set in contemporary Los Angeles, examines relationships and daily life while posing the question of whether finding true love or pursuing your professional passions is more significant. This is THE modern-day love story that you will fall in love with if you haven't already.
You may also like: Top 4 Rom-com Movies to add to Your Movie-dating List
The Notebook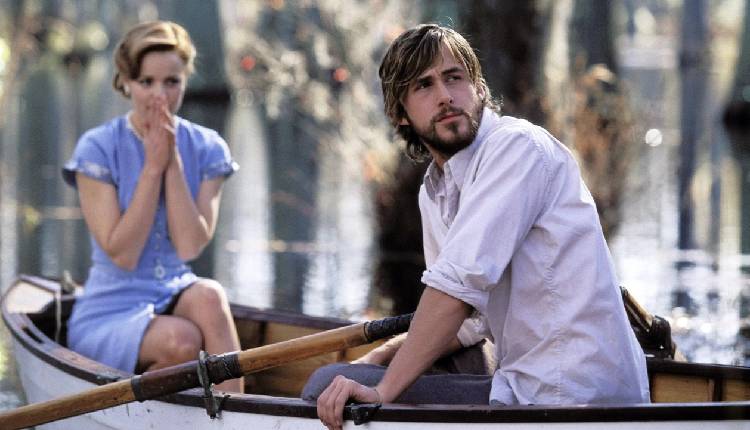 What type of romantic list of movies would this be if the most epic love story of all time was not included? As you witness Allie and Noah fight to hold onto their brief fling as their drastically different backgrounds and conditions pull them apart, you'll swoon and cry while reading this Nicholas Sparks masterpiece, The Notebook. We recommend stocking up on popcorn and tissues because, spoiler alert, there is never enough of either.
Yeh Jawaani Hai Deewani
Ayan Mukherji directed the movie Yeh Jawaani Hai Deewani, which starred Ranbir Kapoor, Deepika Padukone, Kalki Koechlin, as well as Aditya Roy Kapur. Either it was the plot or melodies, or casting, or the chemistry between Ranbir & Deepika, the viewing public enjoyed this movie to the fullest. The plot centres on Bunny and Naina, their courtship, and how they met at two distinct but significant junctures in their lives. We adore the way this movie honours friendship as well as love. With regard to the film's direction and production, Ayan Mukherji really outdid himself.
Aashiqui 2
Aashiqui 2 is a Mohit Suri-directed film with Shraddha Kapoor and Aditya Roy Kapur that bears no resemblance to the original. This movie showcases a pure, intense, selfless, and emotionally charged form of love in a classic love story. You'll experience a range of emotions while watching this movie. The two stars did a fantastic job, and they get along well. Rahul Jaykar, a vanishing singer with a love interest in bar singer Aarohi, are the protagonists of the story. Then, he assists her in her quest to stardom as a singer, but their union is threatened by his drinking issues. Therefore, if you enjoy dramatic love stories, you must see this movie.
O Kadhal Kanmani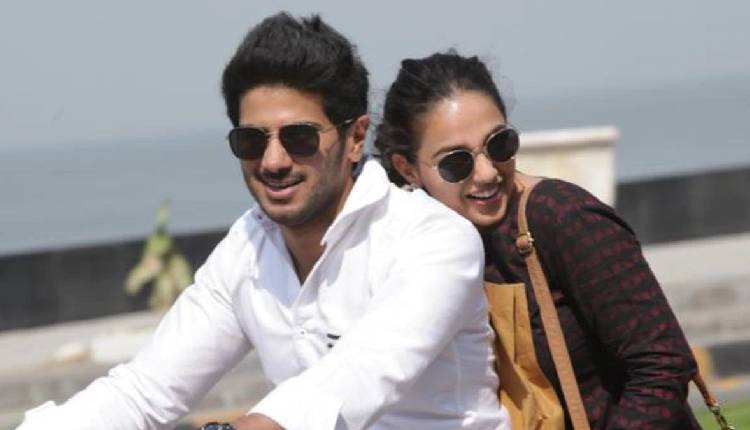 This is a well-known romantic film in the South Indian film industry. But it might surprise you to learn that O Kadhal Kanmani, a film that promotes relationships, also has detractors because Mani Ratnam helps bring together two people who share a dislike for marriage but ultimately get married after living together for a brief period of time. The director can't be blamed for taking the simple route because many people around the world, including Indians, are forced to view marriage as a vital part of one's life.
Chi La Sow
Funny and entrancing, this slow-moving drama follows a man and a woman as they spend a long night getting to know one another. Without addressing the concerns of caste and class, Chi La Sow romanticises arranged marriages. Although it comes as a surprise, it tells the unexpected tale of a woman who is determined to get married in order to make her mom and herself happy. Along the way, it provides a front-row view of the acceptance and stigma surrounding mental illnesses.
Premam
Since Premam, has there been another Indian movie with a dedicated fan base built around a cake scene—more specifically, a red velvet cake? This slice-of-life drama has some truly outstanding characters. It's strange to not see a classic antagonist in this film, which is a genuine Malayalam production. The people in George's immediate vicinity rarely cause him any problems. His adulting phase has been marked by a string of unfortunate incidents, both literal and figurative. However, the conclusion is very reminiscent of a Mills and Boon book.
We will be delighted to have your thoughts and feedback. Please write to us at [email protected]
Follow Life and Trendz on Instagram: https://instagram.com/lifeandtrendz?igshid=Yzg5MTU1MDY=
Facebook: https://www.facebook.com/lifeandtrendz
Twitter: https://twitter.com/LifeandTrendz