For all those 20-somethings, recall the simple times from 2010 to 2013, when Hiphop Tamizha was getting attention with his songs? We're not saying Hiphop Tamizha is no longer alive or anything. But they used to go viral with out-of-the-box songs that we loved back then. So, if you haven't been keeping up with the latest projects of Hiphop Tamizha, the once-internet sensation, keep reading. We'll look at some of their recent projects that piqued our interest.
Who is Hiphop Tamizha?
This is only for those who are unfamiliar with this well-known musical duo. If you do not fit into this category, feel free to continue scrolling. Anyway, back to what we were about to discuss. Who exactly is Hiphop Tamizha?
Hiphop Tamizha is a musical duo from India. The two members of the dua are based in Chennai, Tamil Nadu, and go by the names Adhithya "Adhi" Ramachandran Venkatapathy and Jeeva R. Initially unknown, the duo rose to prominence with the song "Club le Mabbu le." A radio success of the song garnered over two million hits on YouTube in just one week after its release in 2011. After watching the video and being inspired by their tenacity, the global brand Remy Martin eventually established Hiphop Tamizha as an official brand.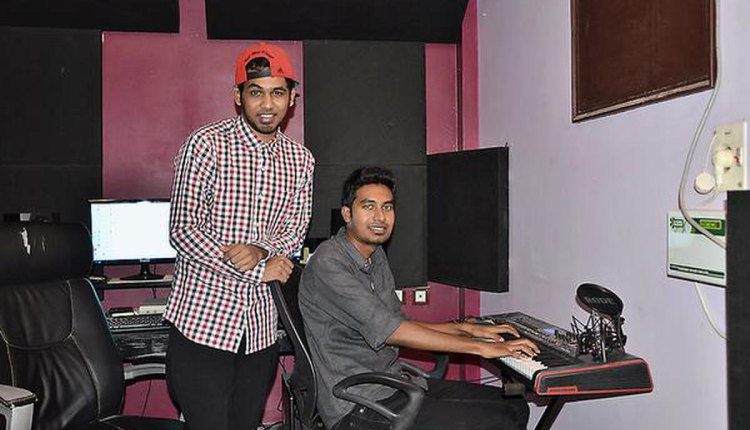 Hiphop Tamizha put out their inaugural album Hip Hop Tamizhan, in 2012. It was India's first Tamil Hiphop album and it was a huge success both critically and commercially. The duo's primary focus is on independent music. But they have also made contributions to a wide range of other projects, including performing and composing for movies and starting a clothing line. The main distinction between the pair is that Adhi is the public face, while Jeeva avoids the spotlight and fame. Adhi has admitted in the past that he thinks of Jeeva as the unseen lion in India's national emblem.
You may also like: Best Movies of Madonna Sebastian that are definitely a must-watch
Their recent works:
As you may know, Adhi began his acting career with the film Meesaya Murukku. And this film told the story of Adhi's formation of the group and the difficulties he encountered along the way. He did not stop acting after the success of this film and has continued in his career. Here are some recent and upcoming films you should be aware of:
Naan Sirithal (2020)
Naan Sirithaal was released during the COVID lockdowns in 2020. It is a Tamil Comedy Drama film starring Iswarya Menon alongside Adhi. The main plot of the film revolves around a character who suffers from Pseudobulbar. When he locks horn with a gangster named Dilli Babu, his life is turned upside down. It's a fun movie filled with comedies that you can watch when you're bored.
Sivakumarin Sabadham (2021)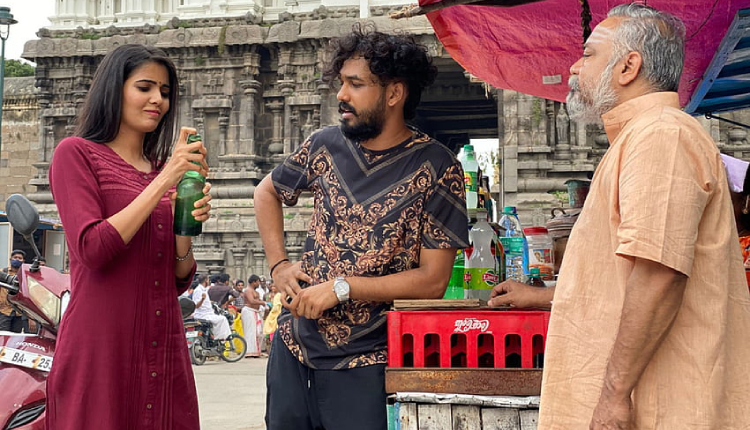 The title should give you a good idea of what the film will be about. It's about a vow the lead character makes in the film and it is the centre of the story. Adhi plays the role of Sivakumar, an unemployed and careless young man. His entire family is a weaver, but he spends the majority of his days doing nothing. Adhi from Hiphop Tamizha himself directed and produced this film. It wasn't much of a hit and it didn't have much to add to his acting career either.
Veeran (2023)
Adhi repeats his role as the main character in the upcoming film Veeran. It is a superhero drama film that is said to have a lot of commercial elements to it. It should contain everything from comedies to family sentiments. The official story or plot of the film has yet to be revealed. But we do know who's going to be starring alongside Adhi. Athira Raj, Jeeva, and Nakkalites Sasi are said to play key roles in the film. Filming for this upcoming project is currently underway, and the team recently released a first-look poster featuring Adhi.
PT Sir (2023)
PT Sir is another upcoming film by Hiphop Tamizha Adhi, set to be released in 2023. The film's plot revolves around a young teacher who tries to introduce new types of physical activities to his students. There isn't much information about this film available online just yet. But we're hoping to hear something soon.
More on their songs:
The duo recently dropped a single called International that features Yung Raja. The lyric video for the song is up on Youtube and it was released on March 15, 2023.
We will be delighted to have your thoughts and feedback. Please write to us at [email protected]
Follow Life and Trendz on Instagram:https://www.instagram.com/lifeandtrendz/
Facebook: https://www.facebook.com/lifeandtrendz
Twitter: https://twitter.com/LifeandTrendz