The ultimate night for all fashion fanatics recently occurred, and it appears that no one can stop talking about it. The Met Gala had welcomed so many prominent celebrities, and the majority of them totally slew their looks in some way. And, in terms of what everyone has been talking about, not everyone adhered to this year's Met Gala theme, 'Gilded Glamour.' However, this does not imply that those who did not adhere to the theme did not look great. They looked and felt amazing (ideally), and at the end of the day, that's all that mattered.
We recently published a story on the best-dressed celebs on the red carpet of the Met Gala 2022. Now, let's take a look at the best-dressed couples at the Met Gala 2022 and how their outfits were really stunning.
5 best couple entries in Met Gala 2022:
Blake Lively and Ryan Reynolds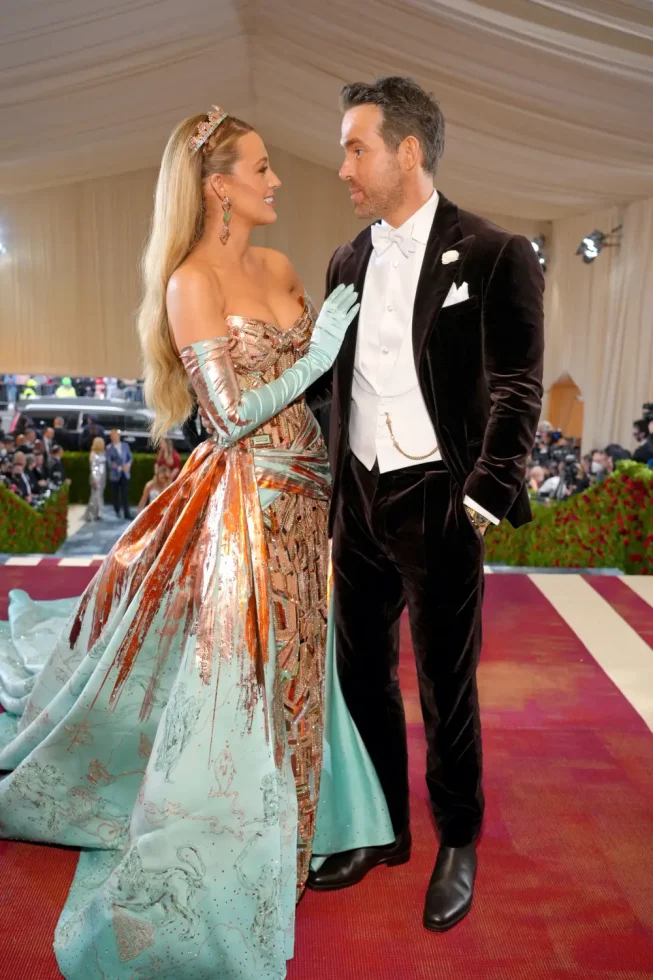 Blake Lively has a reputation for being the best-dressed person at the Met Gala for quite some time. And she just showed it once more by walking in like royalty with her husband, Ryan Reynolds. Blake donned a blue and rose gold brown regal gown that was originally in the colour of rose gold brown.
She then had an unexpected but worthwhile transformation for her outfit shortly after entering. Certain elements of the dress were buttoned, and when they were all undone, the dress was turned into a combination of blue and rose gold brown. Her entire dress makeover was breathtaking to see, and her husband's response shows it. Ryan Reynolds wore Ralph Lauren, while Blake wore Versace.
You may also like: Top 7 Stunning Met Gala Outfits (2022)
Joe Jonas and Sophie Turner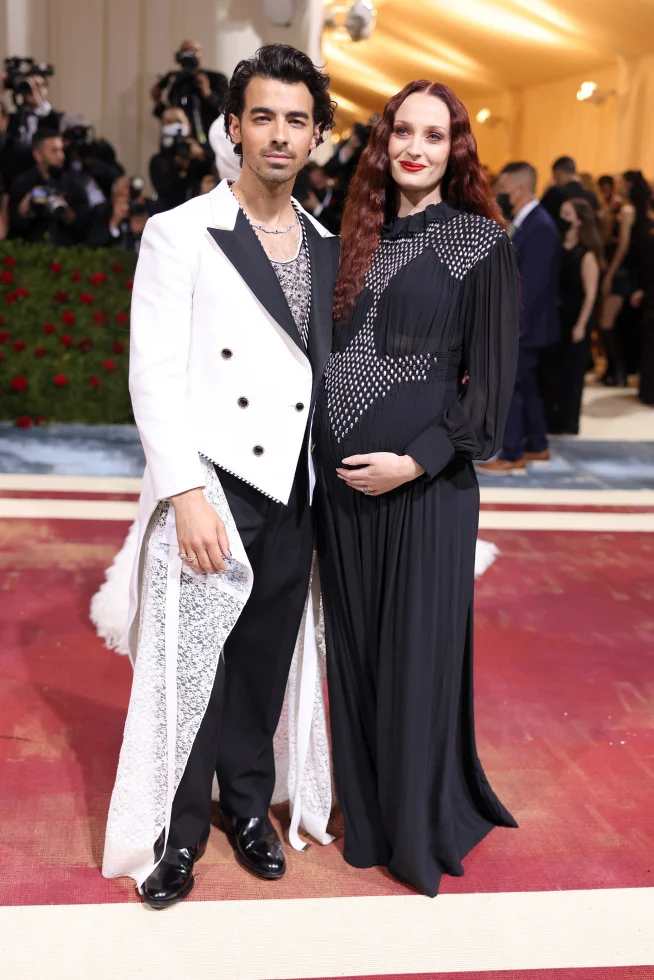 Joe Jonas and Sophie Turner revealed they're having a new child when they made an entrance with Sophie's beautiful baby bump. From the beginning, the couple has been very quiet about their pregnancy and wedding plans. They tied the knot for the first time in 2019 in Las Vegas, with only family present. After that, they had a big party in France with many individuals other than their family.
They had their first child, Willa, in July 2020, and have just announced that they are expecting a second in Met Gala 2022. They both wore Louis Vuitton, and you wouldn't need to know anything about them to recognise them as a married pair on the Met Gala red carpet.
Brooklyn and Nicola Peltz Beckham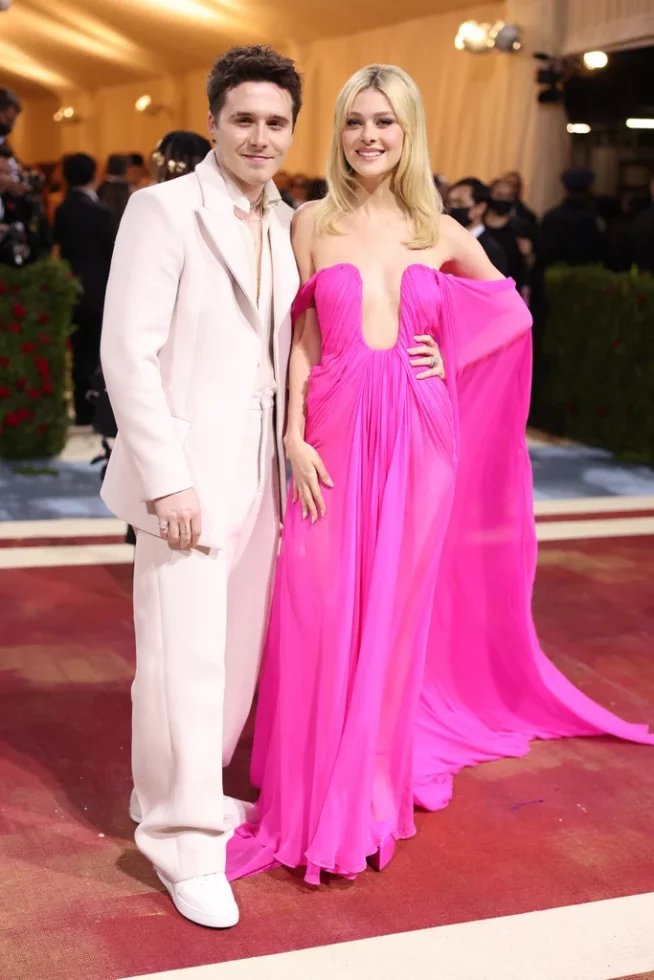 Brooklyn and Nicola Peltz Beckham, who have been dating since 2019, recently married. They have been perfectly active on Instagram about their relationship status and got hitched in Palm Beach on April 9, 2022. It's only been a few weeks since this couple married, but they're already taking over the internet with their stunning red carpet appearance at the Met Gala 2022. Both of them wore Valentino to the Met Gala 2022, and we could tell how much they adored each other just by looking at the photos.
Alicia Keys and Swizz Beats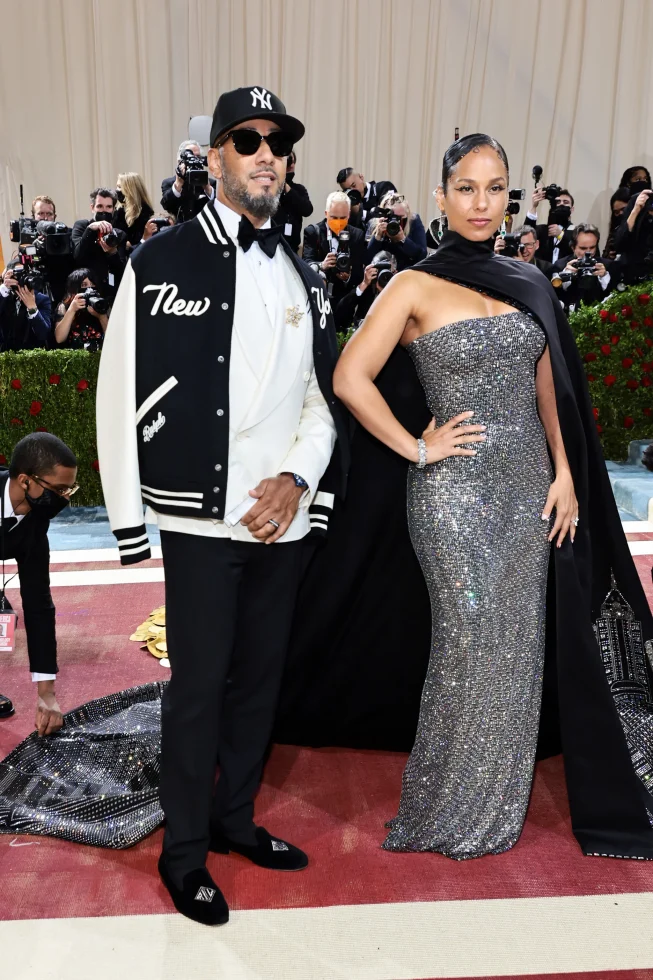 Alicia Keys is someone who never fails to honour New York, as evidenced by her wardrobe and work. She arrived with Swizz Beats and was clearly pleased with her sleeveless column dress with a floor-length cloak. She couldn't stop blushing over the dress and her lover, Swizz Beats, who wore a Ralph Lauren Varsity Jacket to honour the city of New York with Alicia.
Kim Kardashian and Pete Davidson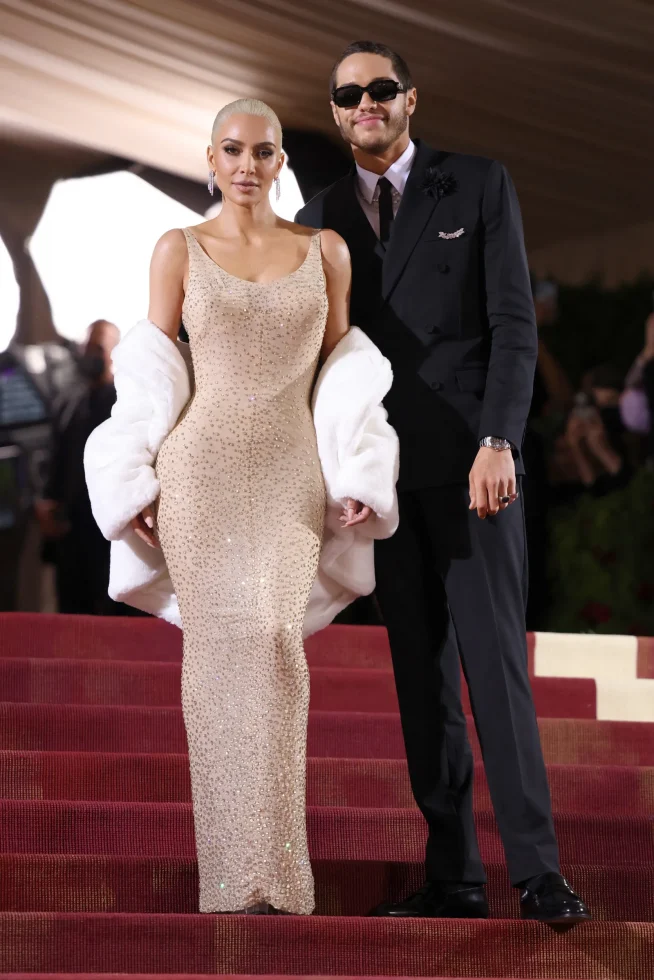 Kim Kardashian made her Met Gala 2022 appearance with a popular piece that no one anticipated seeing. She wore the iconic Marilyn Monroe gown, while her partner, Pete Davidson, wore Dior. Kim generated considerable debate on the Met Gala 2022 red carpet after discussing the things she had to do to fit into Marilyn Monroe's original garment.
Many nutritionists and professionals reacted negatively to Kim's weight loss efforts for the iconic outfit. She is said to have lost roughly 16 pounds in just three weeks. We're not surprised, but many people were not pleased with Kim's unhealthy transformation. To be clear, the star didn't even wear the original gown for more than an hour. She only wore it for the red carpet and photos before changing into a fake one that fit her better.
Which Met Gala 2022 red carpet looks were your favourites, and why? Which of these couples' entries did you enjoy? Please let us know!