No clean chit given to Deepika, Shraddha, Sara and Rakul by NCB in Sushant Singh Rajput's death case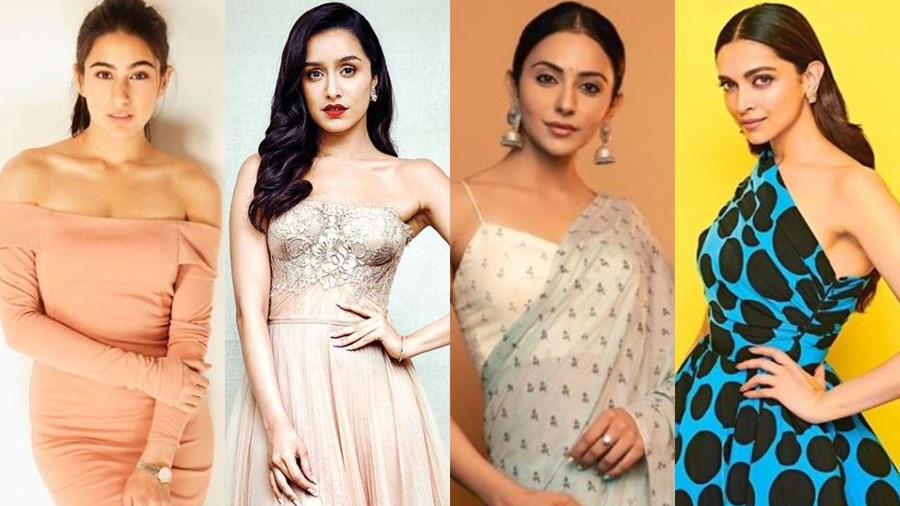 The Narcotics Control Bureau (NCB) on Wednesday refuted claims about clean chit given to Bollywood's top actresses Deepika Padukone, Shraddha Kapoor, Sara Ali Khan, Rakul Preet Singh and others questioned in connection with a drugs case surrounding the death Sushant Singh Rajput, saying such reports are "devoid" of "truth and facts".
"The news article mentioning that the drugs law enforcement agency giving clean chit to those examined by NCB is devoid of the facts and truth," an official said further adding that the necessary "rebuttal" is being issued to the concerned.
Last weekend, Rakul Preet Singh, Sara Ali Khan, Shraddha Kapoor and Deepika Padukone were questioned by the NCB in connection to a drugs case, the four remained evasive in their responses. All four of them reportedly admitted to having 'drugs chat' based on digital evidence presented by the central agency, but denied consuming illegal substances themselves.
According to recent news reports, three top actors of Bollywood to be summoned by Narcotics Control Bureau (NCB) very soon. Meanwhile, Sushant Singh Rajput's father KK Singh meets Bihar CM Nitish Kumar in Patna on Wednesday. On the recommendation of the Bihar state government, the Supreme Court of India had ordered a CBI probe into the death of Sushant in August.
Entering the probe after a request, the Enforcement Directorate (ED) and the NCB had arrested Rhea Chakraborty, 28, on September 9 on charges of procuring and financing the drugs for Sushant Singh Rajput on his instructions.
The Forensic Department of the All India Institute of Medical Sciences (AIIMS), which has been roped in by the Central Bureau of Investigation (CBI) to give a medico-legal opinion in Bollywood actor Sushant Singh Rajput's death case said in their statement that they are still looking into some legal aspects before reaching a "logical legal conclusion".
Rhea and her brother Showik Chakraborty are among 20 persons who have been arrested by the NCB in the past few weeks in the probe surrounding the drugs angle linked with Sushant Singh Rajput's death case. Both siblings are currently in judicial custody till October 6 and the court reserved its order on their bail pleas on Tuesday.