Richa Chadha is wondering why the situations in her life are forcing her to be called as a 'Revolutionary'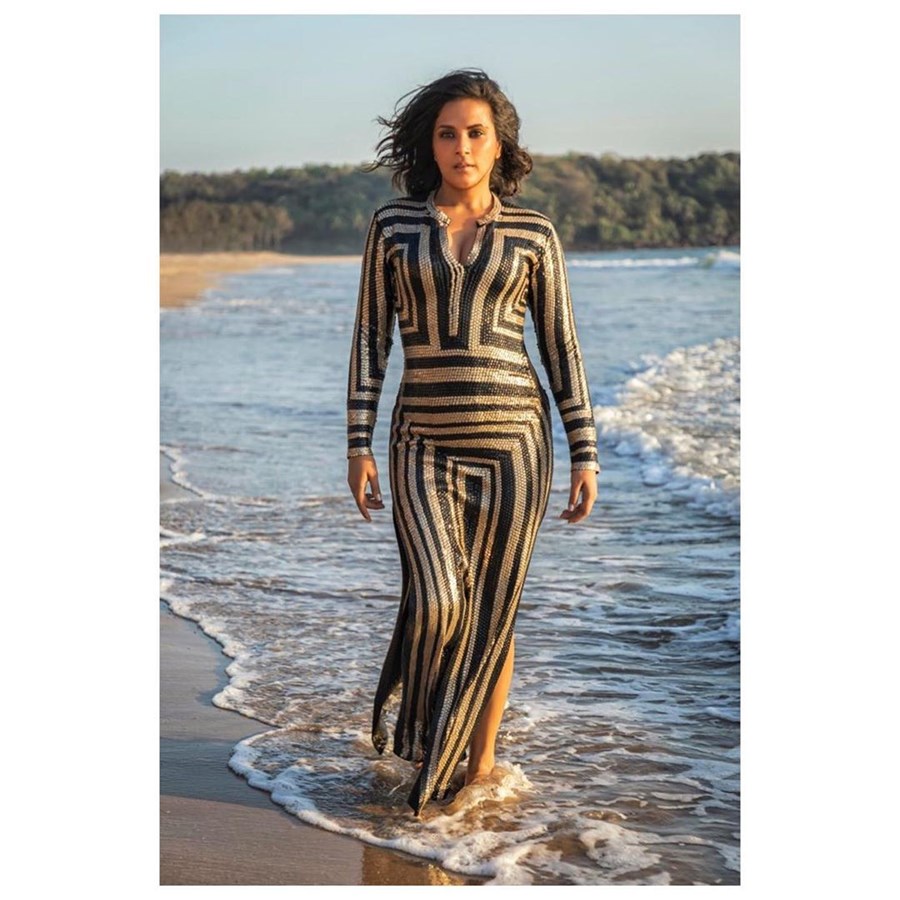 Actress Richa Chadha, who is known for featuring in content driven films and for her outspoken behavior was in self-analyzing mode on Tuesday. Richa wrote a note on her Instagram handle in which she wondered why situations in her life are forcing her to be called as a revolutionary. Richa has been making headlines since the time actor Payal Ghosh has accused filmmaker Anurag Kashyap of sexual harassment and dragged her name in the controversy.
Richa written a self analyzing note on her Instagram handle and along with that, she shared a picture of herself from one of her photo shoots in which she can be seen wearing black and golden colour gown and posing by seashore, it reads, "In this lockdown… I have been: Working out, Learning boxing, Learning a stick martial art form, Learning a new form a belly dance, Learning how to cook, Meditating, Writing a script, Writing a book, Beginning a production… Reminder post, that I am an actor, not a revolutionary… wondering why the situations in my life are forcing me to be called one."
On Saturday, Payal Ghosh accused Anurag Kashyap of sexual misconduct in a tweet, adding that the filmmaker allegedly told her that the other actresses – Richa Chadha and Huma Qureshi – he's worked with also thought it was okay to do such thing.
Responding to Payal Ghosh's statement, Richa released a statement on her social media handles and denied all such allegations on Monday. Richa condemned her name being mentioned in the allegations and added that genuinely wronged women should get justice at all cost. Richa also added in her statement that she will take proper legal actions and continue to pursue her legal rights.
Richa's actor boyfriend Ali Fazal and several bollywood celebrities like Swara Bhasker, Sayani Gupta, Diandra Soares, Shweta Tripathi Sharma, Ridhima Pandit, Amyra Dastur and Lauren Gottileb have extended their support to her in the ongoing controversy.
On work front, Richa Chadha next will be seen onscreen in Mrigdeep Singh Lamba's 'Fukrey 3', Anubhav Sinha's 'Abhi To Party Shuru Hui Hai' and Indrajit Lankesh's 'Shakeela'.