This Teacher's day Sony YAY! celebrates with their ongoing annual property, Heroes Behind the Heroes
~Recognizing their efforts and contribution for being the driving force behind today's icons, the channel celebrated eminent personalities like Divine, Remo D'Souza, Dinesh Lad, Dilip Vengsarkar, Pullela Gopichand, Afroz Shah and Ria Sharma~
September 4, 2019, Mumbai:
Real heroes don't always wear capes; they also teach, mentor and help individuals realize their best potential. Dedicating countless hours to us with their knowledge and insight, it is teachers, who with their blood, sweat and love, become of one of the biggest superheroes in our lives. While we look up to a host of successful icons across various fields, it is their teachers who are instrumental in propelling them to success. This year, on the occasion of Teacher's Day, Sony YAY! celebrates these real heroes through a unique initiative Heroes Behind The Heroes.
India has always been a country that has placed its teachers on a pedestal. Taking forward the annual celebrations of Teachers Day, Sony YAY's  Heroes Behind the Heroes campaign recognizes and celebrates those mentors/gurus who have not only groomed world-class individuals across various fields, but also continue to encourage budding talent. Sony YAY! aims to strengthen the bond kids' have for their teachers, mentors, and guides.
Building on the unprecedented support for the last two years, which brought a host of teachers and students under one roof, the third edition of Heroes Behind the Heroes continues with the promise to recognize and felicitate the nation's eminent mentors. The past editions of Heroes Behind The Heroes witnessed stalwarts such as Sania Mirza, Terence Lewis, Subhash Ghai, Kailash Satyarthi, Ustad Amjad Ali Khan and many more being recognized for their efforts.
In the current edition, Sony YAY! acknowledged inspirational personalities such as:
Vivian Fernandes, better known as DIVINE, an Indian rapper who brought upon a new wave of rap and hip-hop right from the streets of Mumbai. A genre that was unheard of, DIVINE was the face behind redefining India's underground rap movement. In his bid to take the rap genre to greater heights and give rise to new superstars, DIVINE, through his label, Gully Gang Entertainment, now manages and unearths desi hip-hop talent by churning out content round the clock.
With more than a decade of experience in the Indian film industry, Remo D'Souza is not only credited for his success today as a film director but for his sheer passion for dance. The ace choreographer has taken his expertise forward through mentoring and training dancers at his esteemed Remo's Dance Institute. Having made a telling contribution to Indian cinema, his students specialize in various genres such as Freestyle, Break Dance, Hip Hop, Jazz, Contemporary, Waltz, Salsa & Bollywood style and continue to perform and dazzle across a host of award shows and other esteemed events in the country and worldwide.
Director Mahesh Bhatt is well known for his distinctive work in Hindi cinema. The Indian film-maker is regarded highly not only in the Indian film fraternity but also globally. Having mentored and trained several successful Bollywood actors, he is credited for some of the finest work in the film industry.
The Heroes Behind the Heroes campaign also celebrated those gurus who have not just produced cricket icons that represent the country but have also made grass-root cricket in Mumbai prosper immensely through their academies. Dinesh Lad is a renowned name across cricketing circles. Dinesh is credited for nurturing and honing the talent of the country's current Vice-Captain, Rohit Sharma and his own son Siddesh Lad. Not only that, he has been mentoring and grooming talent at the Swami Vivekananda International School.
A product of the Mumbai grounds himself, Mr. Dilip Vengsarkar today presides over three academies in the city. The channel celebrated his contribution to not only Indian cricket but also coaching and mentoring famed cricketers, Ajit Agarkar, and Ramesh Powar. Under his guidance, budding cricketers of today have honed their cricketing skills towards reaching their dream of representing India.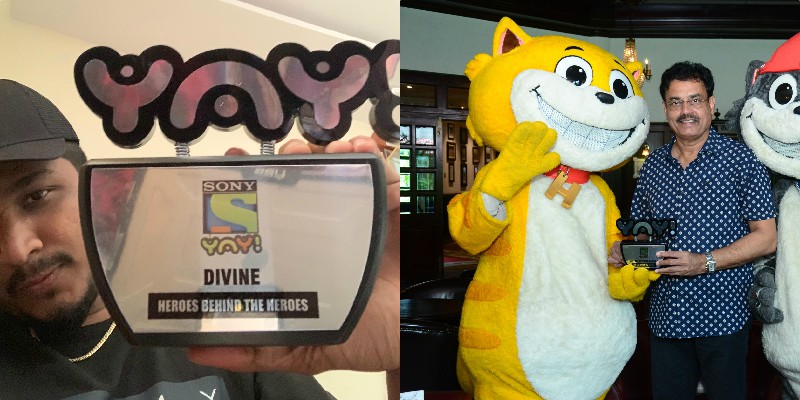 Not just cricket, Badminton too continues to win laurels for the country with its shuttlers dominating on the world stage. One of the most inspiring figures in producing the new badminton stars of tomorrow has been Mr. Pullela Gopichand. Mr. Gopichand has taken the likes of Saina Nehwal and PV Sindhu under his wing and trained them to perfection. In addition to these two superstars, the 2009 Dronacharya Awardee grooms youngsters at the Gopichand Badminton Academy in Hyderabad. A badminton player himself, he has a watchful eye over India's badminton contingent as the National Coach.
The initiative also celebrated and felicitated heroes from other walks of life, one of them being Afroz Shah, the man behind the largest beach clean-up drive in the city. In October 2015, this Mumbai-based lawyer spearheaded the drive that saw the 2.5-km long stretch at Versova beach being entirely transformed over three years ago. The Versova Beach clean-up every Sunday was one of the largest citizen initiatives that the world has witnessed. His efforts were even recognized by the United Nations, which awarded him with the Champions of the Earth award in 2016.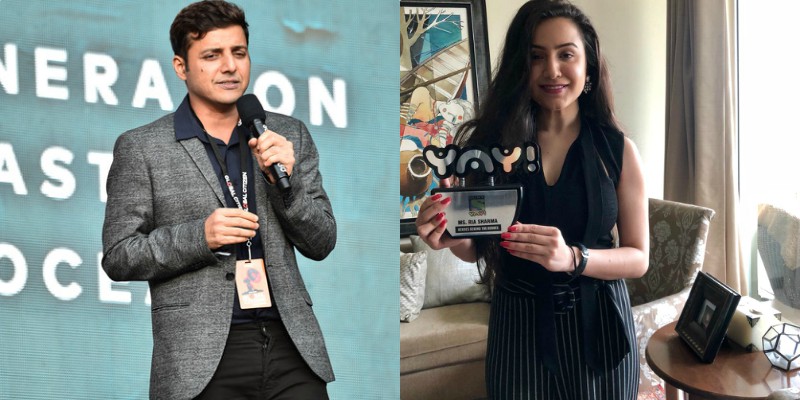 Another face for change that was recognized through the initiative was Ria Sharma, the founder of the NGO, Make Love Not Scars (MLNS). MLNS has since 2014 rehabilitated over sixty acid-attack survivors. Their campaign #EndAcidSale won a Gold Cannes Lion in film in 2016. Over the years, her NGO, which works to raise funds for acid attack survivors in India, has helped rehabilitate many survivors medically, legally, financially, psychologically, as well as educationally.
Adding a layer of fun to the heartfelt initiative with these heroes were Sony YAY!'s iconic duo of Honey and Bunny. The pair known for their light-hearted banter and teaching kids something or the other through their camaraderie, celebrated these heroes. It was an enjoyable experience for the icons as the feline duo visited them personally to felicitate them.
Through the campaign, the channel aims at celebrating and recognizing these iconic personalities who continue to chase excellence and produce new champions of tomorrow. Celebrating these gurus who have shaped today's heroes, for their heartfelt and selfless contribution during their formative years, is what Heroes Behind the Heroes stands for!
Comments: Leena Lele Dutta, Business Head, Sony Pictures Networks India, Kids' Genre!
"The Heroes Behind the Heroes initiative by Sony YAY! is an ongoing celebration of those teachers who've shaped today's role-models. These individuals have not only selflessly dedicated their lives to honing and nurturing their students' talent but also to grooming and mentoring the next generation of budding youngsters. Sony YAY!, through this initiative is not just recognizing and celebrating these heroes, but also highlighting the core value that a teacher brings into our lives. We salute, and celebrate these eminent personalities for their selfless endeavours towards nurturing excellence and producing the champions of tomorrow."
Bollywood choreographer Remo D'souza: "Thank you so much Sony YAY! for this amazing award and celebrating teachers across various fields. The award is a testament to all the silent heroes who play a vital role in the success of today's role models. It's a great initiative by Sony YAY! simply because it is nice to celebrate the people who have been instrumental in helping us succeed. So thank you, Honey-Bunny and Sony YAY! for bestowing me with the award of Heroes Behind The Heroes."
Ace rapper and founder of Gully Gang Entertainment, DIVINE: "A teacher isn't just someone you find in a classroom. Life, and people we come across in that life, all teach us something about ourselves. My life taught me to be authentic and honest about my music, and I am honored that I've inspired other rappers to be proud of their roots and where they come from. Truly thankful to Sony YAY! for the award of Heroes Behind the Heroes."
Former Badminton player and India's Chief National Coach, P. Gopichand: "Extremely humbled by this gesture by Sony YAY! To be recognized for your efforts in shaping an individual's career, is a really nice feeling and this initiative serves it to perfection."
Former Indian cricketer and Founder of Vengsarkar Cricket Academy, Dilip Vengsarkar: "Cricket has quite easily been my life. From representing India at the highest level to nurturing talent, it has been a joy ride. A little celebration of all those years of dedication will inevitably bring smiles on the faces of teachers. I am extremely happy that Sony YAY! has undertaken this initiative and aims to celebrate the real Heroes Behind the Heroes. Thank you, Sony YAY!"
Author and Social activist, Ria Sharma: "I am so honored and touched by Sony YAY!'s initiative, Heroes Behind The Heroes. Such initiatives further restore hope that corporations are socially conscious when it comes to highlighting causes and I am personally grateful to them. I wish them all the best in taking forward this initiate and sincerely look forward to being a part of it. I want to thank them for giving me the platform to spread awareness on my cause and for this award. I am truly humbled."
About Sony YAY!
Sony YAY! is the first kids offering from Sony Pictures Networks, India. Its vision is to be a part of kids' everyday lives through various endeavors. A channel targeted at kids aged 2 – 14 years, Sony YAY! is here to set new standards and benchmarks in kids' entertainment. The channel's content is unique, fresh and relatable and is produced in India. The channel, within one year, produced 6 original shows which include Guru AurBhole – a musical comedy, Honey Bunny ka Jholmaal – a comedy with hilarious adventures of an odd team of pets, Paap-O-Meter- a unique laugh-out-loud ghost comedy and KickO and Super Speedo – a tale of a super-kid and his super gadget car who are out to save Sun City. Available in Hindi, Tamil, Telugu, Bangla, Marathi, Malayalam and English. Sony YAY! is the first kids' channel to be available in 7 languages. This year, the channel has entered into licensing and merchandising, making their endearing characters a part of kids' lives wherever they are
About Sony Pictures Networks India (SPN)  
Sony Pictures Networks India (SPN), is a subsidiary of Sony Corporation which owns and operates the Sony Entertainment network of television channels.
SPN has several channels including Sony Entertainment Television (SET and SET HD), one of India's leading Hindi general entertainment television channels; MAX, India's premium Hindi movies and special events channel; MAX 2, another Hindi movie channel showcasing great India Cinema; MAX HD, a high definition Hindi movie channel airing premium quality films; WAH, the FTA channel for Hindi movies; SAB and SAB HD the family-oriented Hindi comedy entertainment channels; PAL, a genre leader in rural Hindi speaking markets (HSM) showcasing the best of Hindi general entertainment and Hindi movies from SPN's content library; PIX and PIX HD, the English movie channels; AXN and AXN HD, the channels showcasing the best in Reality, Entertainment and Drama; Sony BBC Earth and Sony BBC Earth HD, the premium factual entertainment channels, Sony AATH, the Bangla entertainment channel; MIX a refreshing Hindi music channel; YAY!, the kids entertainment channel; sports entertainment channels – SONY SIX, SONY SIX HD, SONY ESPN, SONY ESPN HD, SONY TEN 1,  SONY TEN 1 HD, SONY TEN 2, SONY TEN 2 HD, SONY TEN 3, SONY TEN 3 HD; Sony मराठी, the Marathi general entertainment channel; SonyLIV – the digital entertainment VOD platform; SPN Productions, the networks' film production arm and StudioNEXT the independent production venture for original content and IPs for TV and digital media. SPN reaches out to over 700 million viewers in India and is available in 167 countries.
The network is recognized as an employer of choice within and outside the media industry. SPN is a recipient of several awards, including the 'Aon Best Employers India' Award in recognition of SPN's unique workplace culture and exceptional people practices, consistently ranking amongst India's Top 10 Companies with Best Health & Wellness Practices by SHRM & CGP Partners, listed by Working Mother & AVTAR as one of the 100 Best Companies for Women in India and adjudged one of India's Great Workplaces by the Great Place To Work® Institute.
Sony Pictures Networks India Private Limited is in its 24thyear of operations in India. It has a subsidiary, MSM-Worldwide Factual Media Private Limited and an affiliate, Bangla Entertainment Private Limited in India.
For more information, log onto www.sonypicturesnetworks.com