The Freakish World Records by Indians!
– Largest condom mosaic in the world & Longest grown Mustache in the world
– World's fastest typing using nose, The longest ear hairs in the world & The longest fingernails of the world
Interestingly incorporated with multiple things to admire, India is one of the most outstanding places as well as puzzling places. The stupendous country never ceases to surprise you with its amazingly weird people and traditionally bounded places. It has been inhabited by some unique people who are enjoying their weird life and these odd people made some strange Guinness world records. While we see these people as crazy ones, they enjoy their life with their craziness. You could never believe that these freaky people live one amidst you and the real facts about them might be bizarre. But when you meet these superhumans, they are really just real for you. Let's peer into the list of few staggering world records made by Indians.
LARGEST CONDOM MOSAIC IN THE WORLD: Well, overpopulation is one of the major issues in India and people do know the reason behind this. Therefore, people created a Mosaic made up of condoms, which was a step to create awareness amongst people. They just did this amazing work just to create awareness and also encourage people to use the contraceptive so that they can meet the issues of overpopulation and other relatable risks. Isn't it sounds surreal?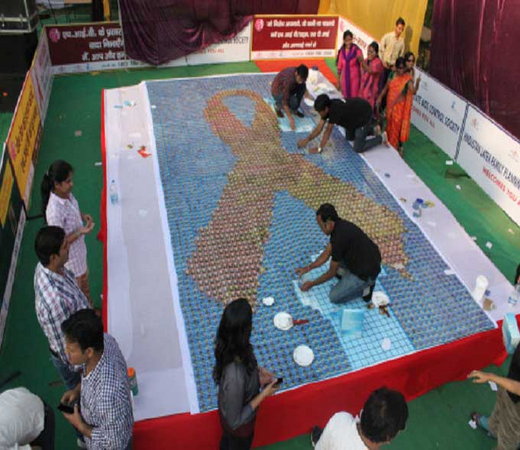 LONGEST GROWN MUSTACHE IN THE WORLD: Just imagine a man with the longest mustache just like that of a woman with the longest hair! Indian born Ram Singh Chauhan has possessed extra-large mustache, which measures 4.29 m i.e. 14 feet. As a result, on 4th March 2010, it was measured on the set of the Italian TV show titled "Lo Show dei Record" in Italy in Rome.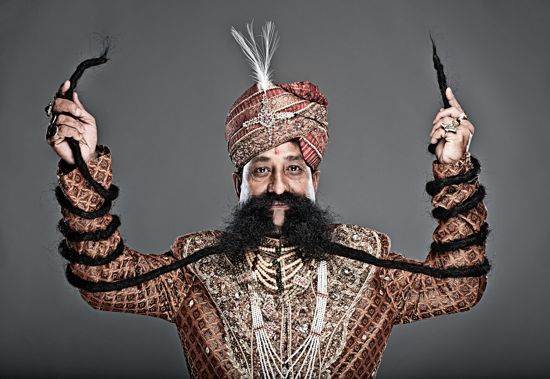 WORLD'S FASTEST TYPING USING NOSE: An Indian man labeled the world record of the fastest time to type alphabets and is known for "Fastest time to type using the nose." An Indian named Khursheed Hussain also broke yet another Guinness World Record by using his nose. This happened where he typed the given sentence by the Guinness World Records that consists of 103 characters along with grammar within 47.44 seconds. And that's how exactly he breaks the earlier record made a girl in 1 min 33 seconds. Sounds interesting!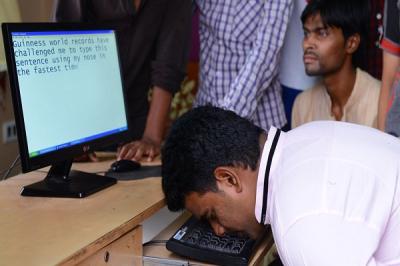 THE LONGEST EAR HAIRS IN THE WORLD: We are aware of the little ear hairs but what if it grows too long and visible out? This truly sounds unusual, right? And Yes! This weirdest world record was made by Anthony Victor, who is the retired headmaster and he is familiar amongst his people as the 'ear-haired teacher'. He has the hair pulling out from the center of his outer ears and is measured as 18.1 cm (i.e. 7.2in) making it long and unique.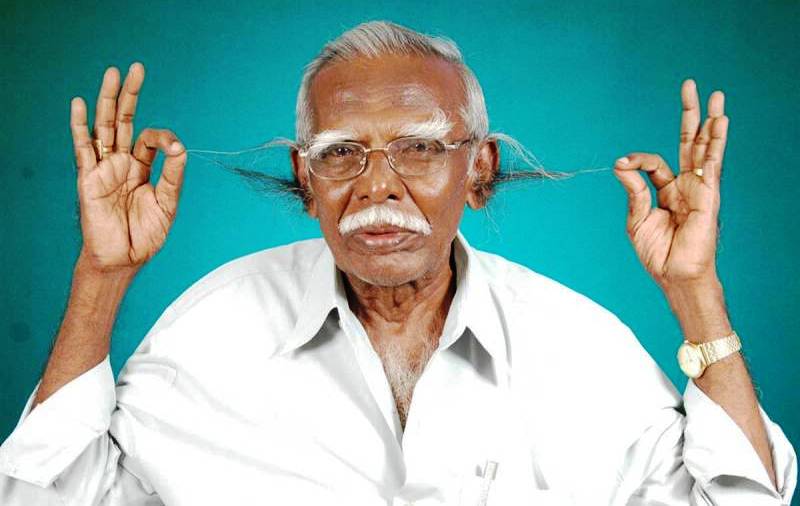 THE LONGEST FINGERNAILS OF THE WORLD: As soon as we hear this or seeing a man with long-heavy nails, we must think of their livelihood generally. And here is an Indian man named Shridhar Chillal, who was born in 1938, clasped the record for the world's longest fingernails in the world on the single hand while living. His nails have measured as a length of 909.6 cm i.e. 358.1 inches whereas his longest single nail is the thumbnail that measures 197.8 cm i.e 77.87 inches. Meanwhile, he stopped cutting his nails since 1952 and so he went through a lot of problems due to the weight he carries every day. However, he has been expecting that his nails should be preserved in the museum after he lost his breath. Well, he sounds the weirdest of the weirdest though!