Strenuous trip to the world's highest battlefield-Siachen Glacier!
Millions of people started traveling to their dream places or began to explore new places in the world. Travel as much as you can, which eventually fills your soul with tranquil air and freedom breathing. As of now, people who are seeking new places to explore can now stop at the world's highest battlefield, Siachen Glacier. It is now opened for tourism which was announced by India's Defense Minister, Rajnath Singh on Monday in Ladakh, when he was there to inaugurate a bridge across River Shyok, according to the reports. So now, you can camp at Siachen and have a serene experience over here. And this decision rises months after declaring Ladakh as a Union Territory.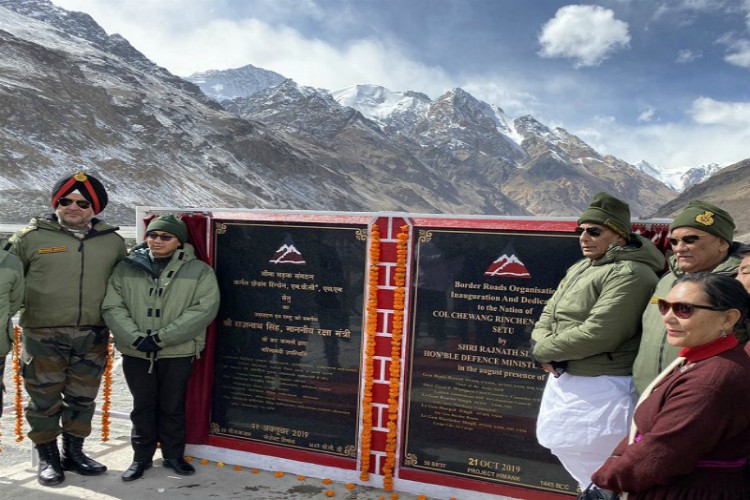 Geographically, The Siachen Glacier is located at the height of around 20,000 ft on the eastern part of Karakoram Range in the Himalayas and India took over the territory back in 1984 in an operation called 'Operation Meghdoot.' Being the second-largest glacier in the world outside the polar region, Siachen Glacier is naturally a grey whitish atmosphere where you completely have a palpable feel of nature.
The glacier is known for its onerous climate and tough terrain and it was declared that from Siachen Base Camp to Kumar Post, the whole area has been opened for tourism by the Defense Minister. The Kumar Post is located at a height of more than 15,000 ft and the tourists will be able to start their back-breaking travel from the base camp at Partapur at 11,000 ft to reach the Kumar Post. It is also said that the tourists will be permitted to travel to these areas, which indicates that other than the annual expedition organized by the Army from the base camp to Kumar Post, the tourists will be permitted to travel independently.
Being known as the highest militarized zone in the world, Siachen Glacier was closed down about 35 years for civilians. The Glacier is now opened to promote tourism in Ladakh and you can step up to boost the tourism in Ladakh region.