Breakfast has been the most main meal of the day, thus having a nutritious breakfast cannot be overstated. After being famished for hours while sleeping, your body requires a lot of energy replenishment. Anything you eat (or don't eat) in the mornings has an impact on your energy output till the next meal. So, Make sure you and your family consume something that could help you stay awake and productive throughout the day.
With all that in consideration, here are some amazing breakfast ideas that will provide you with the strength you need to get through the day.
Best breakfast ideas that give instant energy:
Moong Beans Sprout Salad
It is an excellent meal for those who do not want to spend a lot of time making their breakfast. Although sprouted moong beans can easily be purchased fully prepared in many stores, sprouting them by yourself has always been better and healthier. Just soak the beans in water overnight, drain them the next day, and then store them in a cold, dry location till white sprouts form.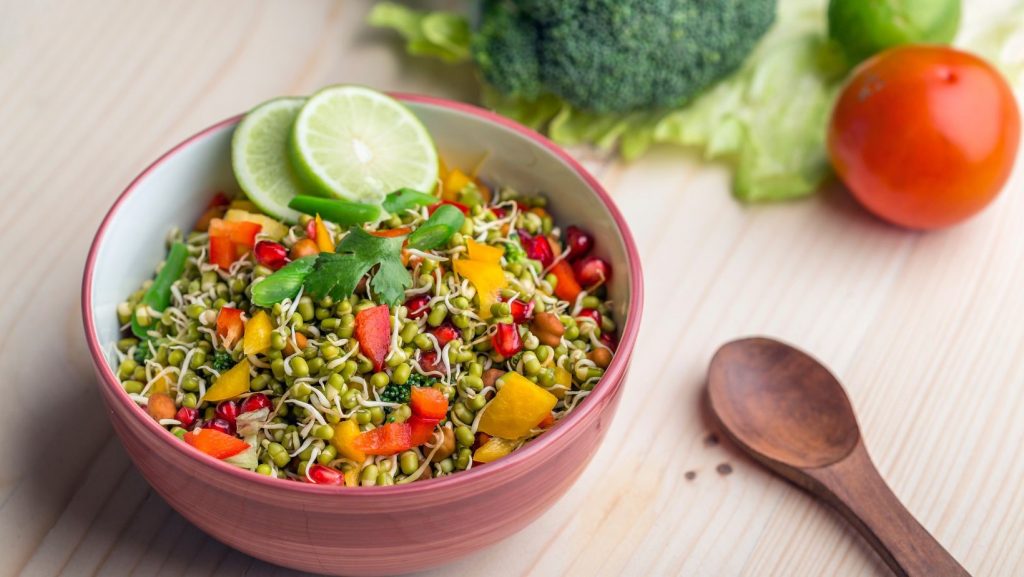 In a mixing bowl, combine moong sprouts, onions, and berries of your choice or pomegranate seeds. Then, throw in some seasonings and lemon juice to combine. Top with parsley or coriander and pomegranate seeds if desired. This salad can also be made hot, crunchy, acidic, or sweetened. You can accomplish a lot with sprouted moong beans and this breakfast idea is proof.
You may also like: 4 Yummilicious 15-Minute Breakfast Recipes: Indian Touch
Peanut Butter and Fruit Smoothie
Peanut butter is really a nutrient product that can provide you with an energy boost to begin your day. Moreover, don't be afraid to add fresh greens (spinach or kale) to your smoothie. Blend banana, spinach, frozen berries, milk, and peanut butter. You'll also need chia seeds to make it nutritious, but don't put them in the blender. After everything is smooth and creamy, sprinkle with chia seeds for texture and serve. (You may also add a handful of many other nuts to end up making it extra tasty.) Everyone uses blueberries for an energy-boosting smoothie, but you may substitute them for another fruit that is more widely available.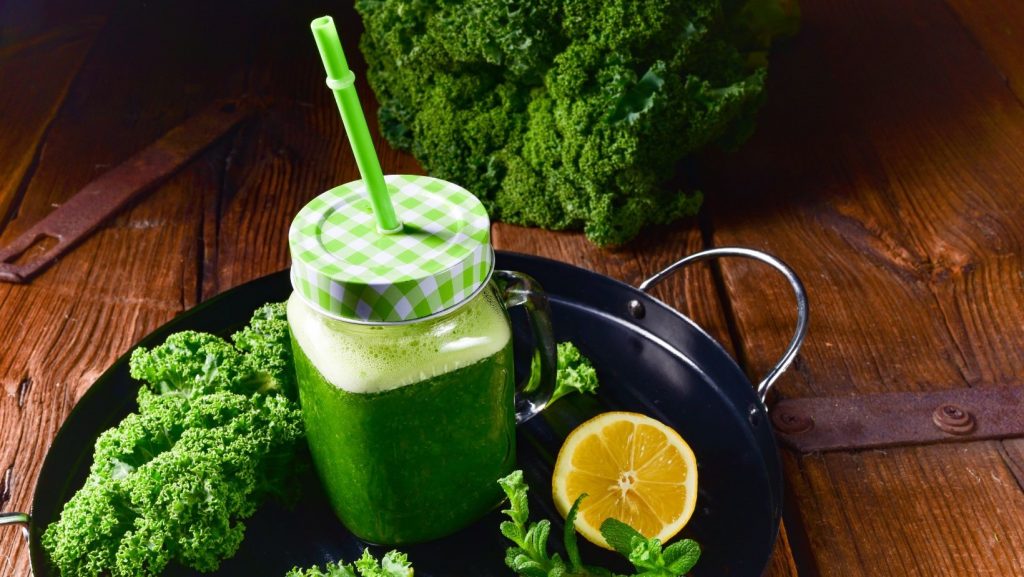 Fresh Sweet Corn and Tomato Salad
This breakfast idea is simple corn and tomato salad with only a few ingredients. It's an excellent summertime breakfast selection. Although you can use frozen corn, fresh corn is recommended. In a mixing bowl, add corn kernels, diced cherry tomatoes, diced red onion, and finely chopped parsley. Combine the oil, white vinegar, salt, pepper, and lemon juice in a mixing bowl. After that, put everything in a storage container. That's your fibre-rich, substantial breakfast salad. According to studies, sweet corn possesses ferulic acid, an antioxidant found in the plant's cell membranes and insoluble parts. As a result, sweet corn has more ferulic acid than most other fruits and vegetables. Ferulic acid can aid in the prevention of diseases such as cancer, diabetes, cardiovascular diseases, and neurological disorders.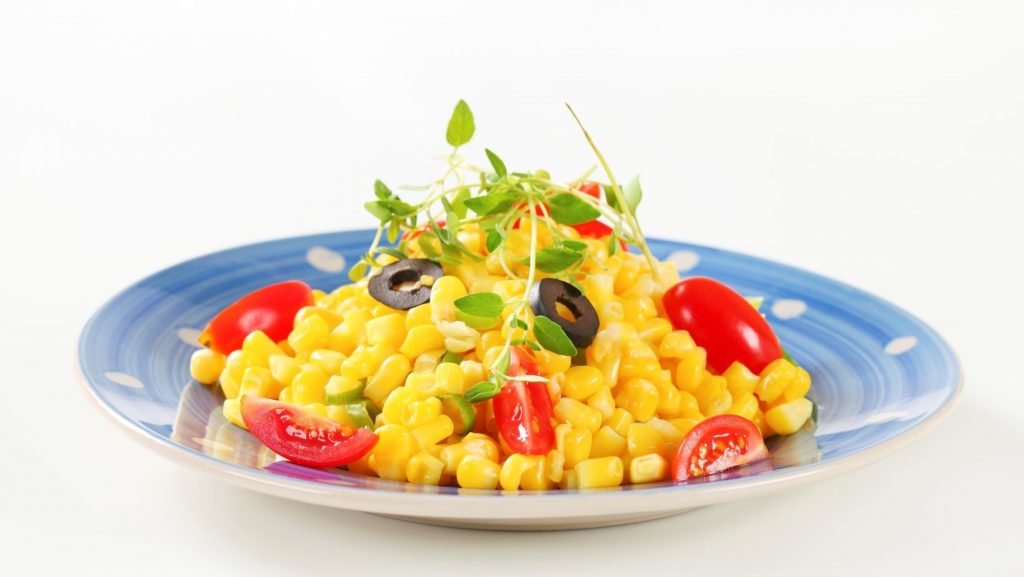 Berry Almond Overnight Oats
If you have been constantly stressed over time in the morning, here is an intriguing, wonderful, and healthy breakfast idea for you. The nicest part is that you can put it together the previous night. Simply layer oats, chia seeds, strawberries, or any berry/fruit in a storage container. Then add some almonds and honey and place them in the fridge overnight. Then you have a wholesome breakfast ready in the morning.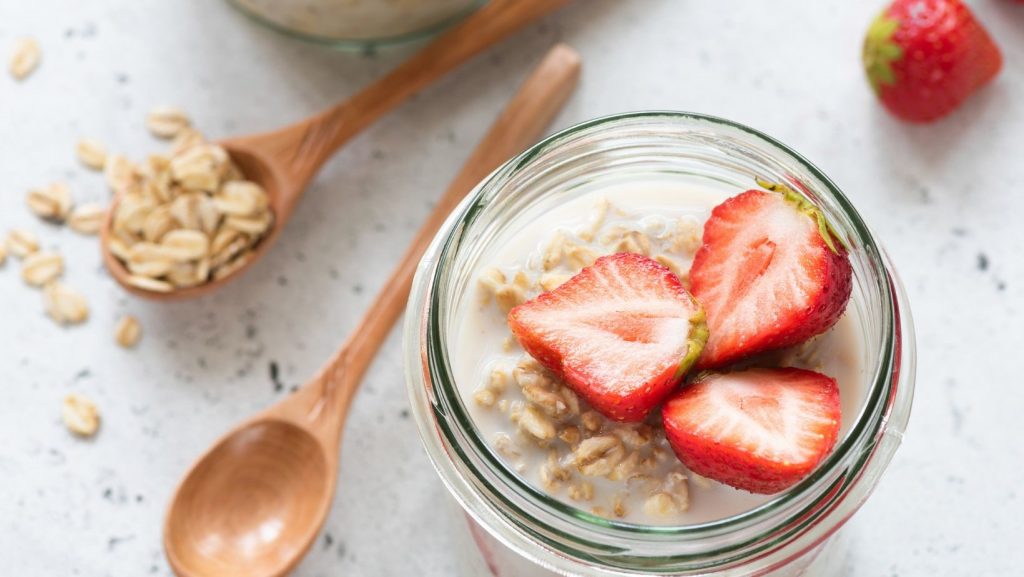 Fruits and oats are high in fibre. A study found that taking 5-30 g of soluble and insoluble fibre per day can significantly lower food intake or hunger, leading to weight loss. It suppresses hunger pangs and aids in weight management. Furthermore, oats will help decrease blood pressure and prevent the formation of hypertension.
What are some of your favourite breakfast ideas that you prepare all the time to keep you energetic? Let us know!
We will be delighted to have your thoughts and feedback. Please write to us at [email protected]
Follow Life and Trendz on Instagram: https://www.instagram.com/lifeandtrendz_com/
Facebook: https://www.facebook.com/lifeandtrendz
Twitter: https://twitter.com/LifeandTrendz