The Garden City of India has developed into one of the nation's premier IT hubs. The burgeoning bar culture that has made Bangalore famous was originally created as a way for the city's young IT professionals to blow off some heat after the stresses of the workweek. Bangalore has a wide variety of pubs that are spread throughout the city. Let's look at some of the top restaurants and pubs in Bangalore that you might want to check out if you're there anytime soon.
Dashing resto bars in Bangalore:
1522 – The Pub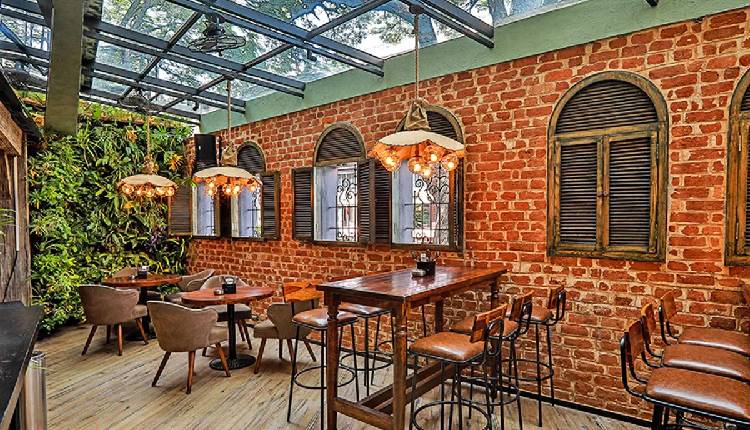 Address: 23, New BEL Road, KGE Layout, Mathikere, Bangalore
Average price for two: INR 1,200
Working hours: Every day from 11 am to 12:30 am
This youth-focused pub, which draws its inspiration from rock and roll, features cosy modern décor, and upscale amenities, with energising cocktails having names that reflect the owners' devotion to classic rock music. 1522 – The Pub, recognised on numerous occasions for outstanding service and ambience, is well-known for its perfectly prepared thin-crust pizzas, chicken sandwiches, & seafood. The three-story pub's floors each feature distinctive themes, such as a lounge from the 1990s, a laid-back floor lighted by neon, and a breezy terrace.
You may also like: Top 5 Bars in India You May Love Vibe-in 
Cosmos Resto Bar
Address: 1198/A, Sy. 54/1, Uttarahalli Main Road, Channasandra, Rajarajeshwari Nagar, Bangalore
Average price for two: INR 1,000
Working hours: Every day from 11 am to 11 pm
Cosmos Resto Bar, a budget-friendly bar in Bangalore, provides a meal and beverages menu that successfully combines luxury with affordability. Another LGBTQIA+ friendly establishment is Cosmos Resto Bar, which has polite employees and prompt meal service. In addition to offering a live sports viewing area and a large buffet spread, Cosmos Restro Bar is among those bars in Bangalore that also frequently feature live music.
Vapour Pub and Brewery
Address: 773 HAL 2nd Stage, Indiranagar, Bangalore; 7th Bren Mercury, Marathahalli – Sarjapur Rd, Above Reliance Digital, Bengaluru
Average price for two: INR 1,500
Working hours: Every day from 12 pm to 12 am
This lively bar is one of the best places in the city to watch live sports. It features two levels of fun-filled weekend madness and vibrant live music performances. The only bar in Bangalore that serves the five local brews—vapour basmati, ale, wheat, dark, & premium—is this one. If beer is your beverage of choice, Vapour Pub is prepared to amaze with its fresh lager & fruit combinations. You also receive a lot of the standard pub stuff, including nachos, chilli beef, chicken, and chicken with bacon wrapped around it.
Windmill Craftworks
Address: 331 5B Road, Shivaji Nagar, Whitefield, Bangalore
Average price for two: INR 2,500
Working hours: Every day from 12 pm to 11:30 pm
The Windmill Craftworks is a quaint bar with books, periodicals, and personal seating areas that is most renowned for its excellent jazz performances and home-brewed craft brews. Their most popular dishes include fried calamari, spicy prawns with potato mash, roasted pig, plus rum and raspberry sponge cakes. With their huge, veggie Jumbo Meltdown and Bangers N Mash, Windmill Craftworks also presents a competition to burger lovers.
Hoppipola
Address: 14, 3rd Floor, Church Street, Bangalore
Average price for two: INR 1,300
Working hours: Sunday to Thursday 12 pm to 11 pm, Friday and Saturday 12:30 pm to 1 am
The popular lounge bar Hoppipola on Church Street frequently has events or gatherings going on. They have a carefully compiled list of foods and drinks to go with your beverage of choice. If you enjoy trying out new flavours, explore the Hoppi Papads, Tangri Open Naan, as well as Peri Peri Popcorn. Additionally, the food and drinks are relatively inexpensive, so the location may end up being your go-to after-work hangout.
Church Street Social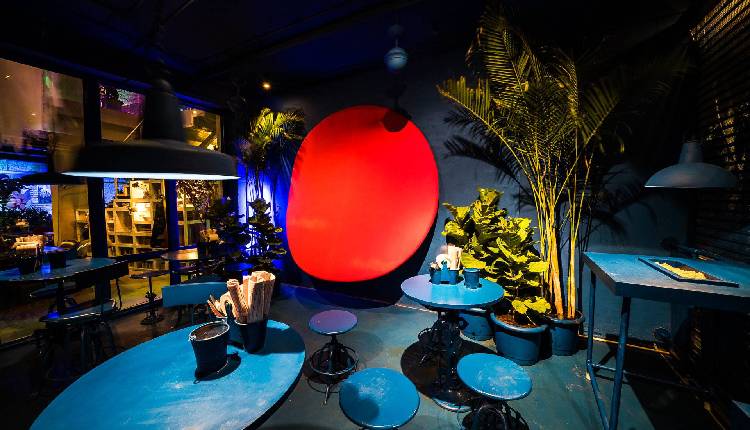 Address: 46/1, Cobalt Building, Church Street
Average price for two: INR 1,500
Working hours: Everyday 9 am to 1 am
The Social brand has completely transformed Bangalore when it first came, turning it into a hotspot for youth city dwellers. The restaurant is unquestionably a good spot to go because of the environment, food, and overall setting. They frequently feature sporting events as well as live music performances to keep you interested.
What are some of your go-to resto-bars to visit in Bangalore and why? Let us know!
We will be delighted to have your thoughts and feedback. Please write to us at [email protected]
Follow Life and Trendz on Instagram: https://www.instagram.com/lifeandtrendz_com/
Facebook: https://www.facebook.com/lifeandtrendz
Twitter: https://twitter.com/LifeandTrendz