Everyone in Chennai understands the significance of food in the city. It was formerly known as Madras, and some people still refer to the city by that name. It's also significant to many popular Chennai dishes. The variety of South Indian meals available in Chennai is truly endless. Some Chennai foods are too recognisable to be missed, especially with the city's expanding cafes and thriving street food scene. So, if you've never been to Chennai and are considering visiting soon, keep reading. We'll look at some of Madras' most iconic foods that you simply cannot afford to miss out on.
Famous foods of Madras to relish:
Madras Filter Coffee
This food's name is so well-known that there are numerous food stalls named after it. Authentic Madras filter coffee can be found in almost every neighbourhood in the city. The aroma of coffee in the early morning is just enough to wake you up and get you excited for the day ahead. This unique coffee drink is popular among Chennai residents for a variety of reasons. In the mornings, people enjoy a cup of filter coffee with some Vada and Idly for the perfect day. So you must try it at least once in your life if you are in Chennai.
Uthappam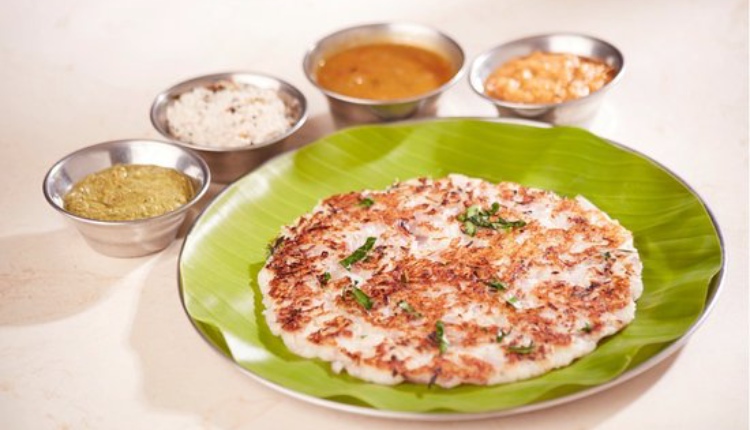 Not just in South India, but across the entire country, uthappam is a very well-liked South Indian dish. Uthappam is thicker and contains vegetables in the batter, despite looking like a dosa from the outside. However, it is typically served with chutney or sambar, much like a regular Dosa. In contrast to many other locations in Tamil Nadu, Chennai offers a wide selection of Uthappam. The majority of Chennai residents prefer to purchase this well-known Madras dish from street vendors. But you can also sample it in almost all hotels. But it doesn't matter where you eat it as long as you try it at least once!
Masala Dosa
When you're feeling down, the beloved Masala Dosa of Chennai is just what you need. We've all had those days when all you want to do is sit in bed and watch something comforting. That is the type of day when you should try this delectable Madras cuisine. This popular dish is also very simple to make at home, even for beginners. If you can make a regular Dosa, you can certainly make a tasty Masala Dosa. However, if this is your first visit to Chennai, don't waste your time attempting to do it yourself. Instead, go out and try it in a nearby authentic restaurant and have the time of your life.
You may also like: 10 Top-notch Street Foods to try in Chennai 
Atho
Atho, a dish that was originally from Burma, is a well-liked street food in Chennai. It is made up of noodles and vegetables. You can find long lines of roadside stalls selling this special street food at the Burma Bazaar or Beach Road. In Chennai, there are many locations specifically designated for Atho. So don't pass up the opportunity to try this famous Madras cuisine while you're there.
Puttu
Puttu is a rice-based breakfast meal garnished with coconut. Puttu is becoming more popular as a snack than a meal among Chennai residents. There are many Puttu food kiosks on important road corners where you may enjoy this delectable Madras cuisine. If you don't enjoy sweet things like most people, you can eat Puttu with hot or savoury curries. However, that will be more Kerala-style than Chennai-style. In any case, you must eat this famed Madras food while in Chennai.
Murukku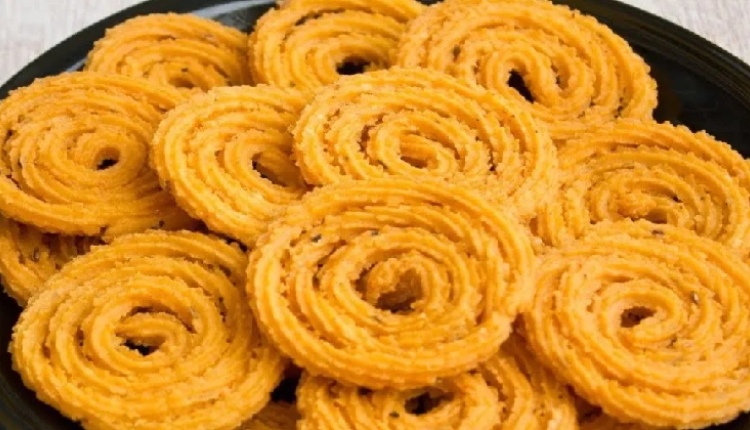 Muruku is a crunchy snack prepared from a mixture of gramme and rice flour. The dough is seasoned with salt and cumin seeds before being fried. Although murukus may resemble jalebi in appearance, they taste salty and are typically eaten with hot tea. It is quite popular among Chennai residents. Murukus, like many other foods, has changed with time. The murukku sandwich has been developed by a number of restaurants and food vendors in Chennai. The concept is to use murukku pieces instead of bread in a typical sandwich. The remaining ingredients, such as cucumber, tomato, and onion slices, will be present as originally.
Idli
Idli is the last item on this list, yet it is in no way the least. The most well-known South Indian meal, idli, is well-known to all people and is suitable for all palate types. The batter for this dish is produced from fermented black lentils (urad), while some varieties also include a mix of spices. Idlis are then offered hot with chutney and sambar after the batter has been steamed on a special plate. After a long day at work, having Idli and Sambar is all you need. So this should probably be at the top of your list.
Which of these famous foods of Madras do you love the most? Let us know!
We will be delighted to have your thoughts and feedback. Please write to us at [email protected]
Follow Life and Trendz on Instagram:https://www.instagram.com/lifeandtrendz/
Facebook: https://www.facebook.com/lifeandtrendz
Twitter: https://twitter.com/LifeandTrendz