There are huge benefits in becoming a vegetarian. But the real hardship for a vegetarian occurs when they have cravings for some tasty meal and they cannot find the right place for it. What if we say Chennai is the best place for all those people? Yes, in Chennai, Vegetarians may find a vast variety of culinary treats. From South Indian thali to North Indian delicacies, one can find every vegan treat here. Also, explore this article further to know some best places to relish pure vegetarian foods in the city.
Best Places to Relish Pure Vegetarian Foods:
Hamsa
Hamsa is a posh vegetarian restaurant in Adyar. This restaurant serves traditional vegetarian cuisine from all throughout the country. Hence you can find a wide variety of exotic Indian dishes. They also have a rich décor and the food here is served with a touch of luxury. Thus the place is a perfect balance of glitz and flavor.
You may also like: Top Places to Purchase Dry Fruits at Cheap Rate in Chennai 
Annalakshmi
This restaurant is close to Egmore's Rani Meyyammai Hall. They serve both South Indian as well as North Indian meals. The restaurant is also known to serve Jain meals as well. They serve in an atmosphere inspired by the Indian arts and culture. Thus this is the right place where eating vegetarian food becomes a cultural experience.
Haven Sampoorna
This cozy veg restaurant at Velacherry offers Continental, Indian as well as Chinese foods. Haven Sampoorna is placed at a prime location and thus it is apt for perfect weekend dining. They do have some elaborated dessert menus as well. Undoubtedly this is one of the best places in Chennai for a wholesome dining experience.
Svah and Svasa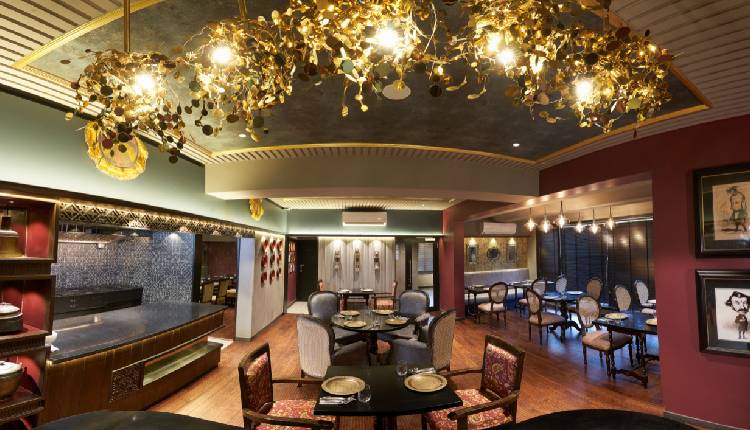 Svasa and Svah are premium vegetarian restaurants in Besant Nagar. They provide some nutrient-rich high-end meals with local produce. This place also has a well-curated Jain menu. This restaurant can definitely make your vegan food a fun experience with many unique options. Additionally, they also have a resto-bar.
ID
ID is one of the new favorites for many Chennaities. This chain of restaurants is located in various places in the city. They offer some mouth-watering contemporary South Indian meals. This pure veg restaurant is an absolute delight for all traditional food lovers. They do have a spacious restaurant located at Harrington Road. You can also find this restaurant at the Chennai airport and malls.
Mearth Cafe
This is one of the most underrated cafes in Chennai. They offer a wide variety of cuisines like Mexican, and Italian. Mearth at RA Puram serves vegetarian food with gluten-free options. The restaurant has a well-curated vegan menu along with some yummy brews. They also have a simple and pleasant ambiance that adds to their dining experience.
Flower Drum
Flower Drum is a pure veg restaurant having many branches in the city. You can find this restaurant at Adyar, Pantheon road as well as KK Nagar. This casual diner is known for its Pan-Asian vegan options. This includes some tasty momos, tofu, noodles, fried rice, and many more vegetarian dishes.
Oye Hoye
This quirky and small vegetarian place is located in various cities across the country. This new addition in Chennai is definitely a notable spot to try. This pure veg spot at Khader Nawaz Khan road serves some wide varieties of Chaap and Chole Bhature.
Sree Akshayam
Sree Akshayam is a bustling vegetarian restaurant located at Anna Nagar. This place is well known for its delicious South Indian dishes. They do have a neat ambiance and serve quality food at a great price. This place also has some Chinese and North Indian delicacies on its menu. The restaurant's light-on-the-pocket menu caters to the diverse choices of all its diners.
Jalpaan
Jalpaan is a vegan fine-dining restaurant located at Nungambakkam and Saligramam. Undoubtedly, this lovely little eatery is ideal for your weekend brunches. The place offers vegetarian North Indian dishes in a cozy ambiance. Also, this is one of the perfect places in the city to have hearty veg meals with your family.
Kites Pure Veg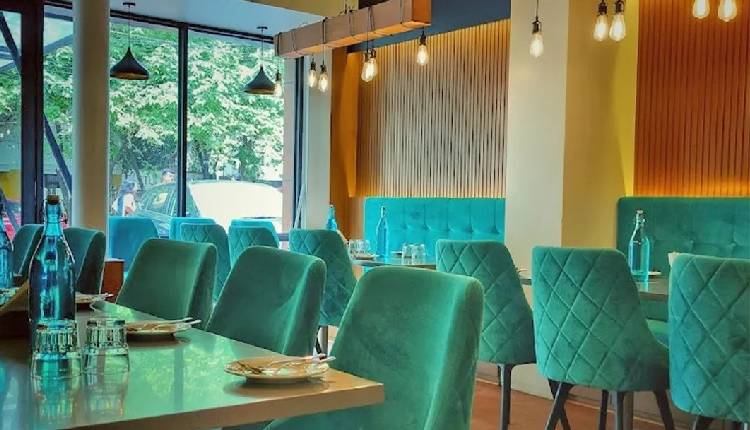 This pure vegetarian multi-cuisine restaurant is located in Kilpauk. The place has everything from Amristari Chole to Italian Nachos. Kites offer tasty veg foods at reasonable prices and thus it is also a popular hangout place. Furthermore, this pure veg restaurant also has a great ambiance.
Rajdhani
This stylish and small eatery is located at Phoenix Mall, Chennai. This chain restaurant serves yummy plant-based thali meals on rotating menus. Also, this is the best place in the city to taste Rajasthani cuisine. Their crispy Jalebis and Dal Baati Churma are some of the best in the city.
Pakwaan
Pakwaan is a lavish and artistic veg restaurant located in T. Nagar. They offer Italian, North Indian, as well as Chinese foods at the best range. They also have some great buffet options with authentic North Indian menus. Moreover, their budget-friendly veg buffet is ideal for every palate.
Sankrupti
This elegant and bright veg restaurant is located in Ramapuram just opposite MIOT hospitals. This family-owned restaurant offers mouth-watering North Indian as well South Indian dishes. They do have a wide variety of menu that does not cost a bomb. Thus the place is worth a visit.
We will be delighted to have your thoughts and feedback. Please write to us at [email protected]
Follow Life and Trendz on Instagram: https://instagram.com/lifeandtrendz?igshid=Yzg5MTU1MDY=
Facebook: https://www.facebook.com/lifeandtrendz
Twitter: https://twitter.com/LifeandTrendz