Of course, Maggi noodles are no way better than any other healthy food. It has been reportedly explained that Maggi is unhealthy as it is low in fibre and even low in other nutrients. Although Maggi has been marked as unhealthy food, you could never stay away from it, could you? Well, you could sprinkle in some ingredients which would make your bowl of delicious Maggi healthy and worthy food. While your two minutes Maggi preparation could bring in delight, adding healthy ingredients would do the same with enough benefits. Additionally, kids would love this version of healthy Maggi as well. So, let's check out the following healthy ways to binge-eat Maggi noodles.
THE FUSION OF VEGGIES AND MAGGI NOODLES:
All you have to do is to add the required amount of veggies such as broccoli, onion, chopped carrots, and beans, chili, capsicum, and grated ginger to the pan with heated butter. Now, saute them all for a few minutes and add fresh tomato puree and Maggi and mix it for two minutes. Then, pour some water along with the Maggi masala and cool until the expected consistency. Present it with a few chopped coriander leaves and serve it to your kids. They would love this healthy version and get the nutrients needed.
HOW ABOUT A BOWL OF SPINACH MAGGI?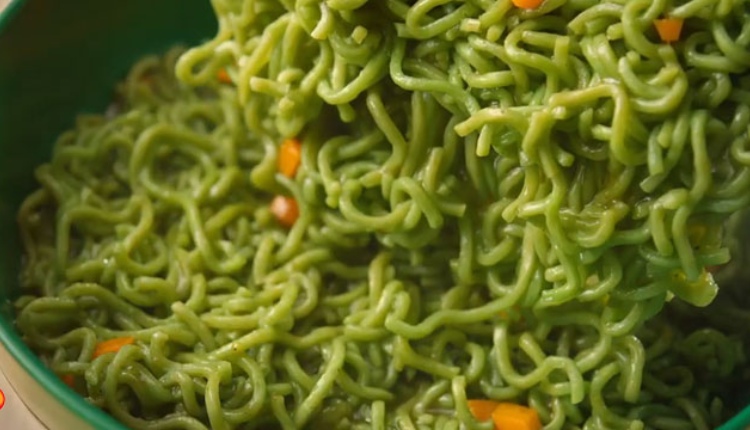 You could now be a real-life Popeye who gobbles the delish and healthy spinach Maggi. You just have to heat a tablespoon of butter and add garlic paste and saute it. Now, you could add chopped green chili or two and a cup of spinach puree which is ready. Then, add your favorite Maggi noodles and their distinctive masala along with the required amount of water. Cook until you are ready to serve.
You may also like: Scrumptious Chicken Dinners That Win Your Heart
MAGGI OMELETTE:
Why not a Maggi omelette with a touch of tangy ketchup? Well, it could be the best breakfast you could ever ask for. This is an easy-peasy recipe to cook as all you need is an egg and Maggi noodles with its masala. While there are different ways to prepare it, you could follow any as per your wish. The recently most loved dish, Maggi omelette, is a cakewalk thing to do in your kitchen. You have to prepare Maggi noodles as usual. And then, break the egg and mix the Maggi with it. Now, heat the pan and slather the mixture into it. And wait, for the plum and yummy Maggi omelette. Being less spicy, you could serve it for your kids as they would fall for it. The protein would be theirs!
UNDEFEATABLE CHICKEN MAGGI RECIPE: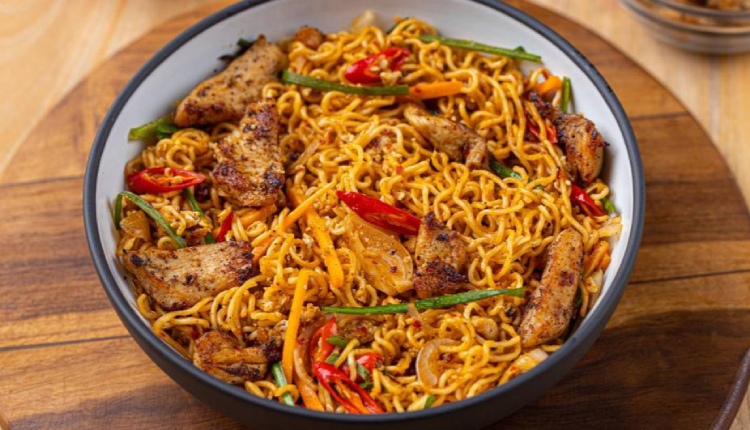 This is just as simple as that. Come on, let's do this chicken-Maggi thing! All you have to do is to heat the pan with a teaspoon of oil and then the required amount of boiled chicken pieces. Now, add ginger-garlic paste as needed and cook until the chicken turns rusty brown. When done, replace it from the pan and keep it aside. Now, use the pan to heat it with a tablespoon of oil. You could now add chopped veggies as per your wish and Maggi noodles and masala along with water. Cook and garnish the Maggi with chicken pieces. And your undefeatable and scrumptious chicken Maggi is all ready for your tummy! So, these are some healthy ways to binge-eat Maggi noodles to try easily at home.
We will be delighted to have your thoughts and feedback. Please write to us at [email protected]
Follow Life and Trendz on Instagram:https://www.instagram.com/lifeandtrendz/
Facebook: https://www.facebook.com/lifeandtrendz
Twitter: https://twitter.com/LifeandTrendz