Balcony can be a paradise for many. Everyone wants that one spot in their house to have a breathtaking view and refreshing air. It is the place for reclining and is often associated with many emotions. Also, whenever we look for a house or apartment, the first thing we notice is the balcony.
During pandemics, it is not the temples or churches that gave inner peace to people. It is this pleasant space called 'balcony'. For sure many will have tonnes of memories connected with this happy space. Here, let us glance at some decor and design ideas to elevate the look of your balcony.
Cozy Seatings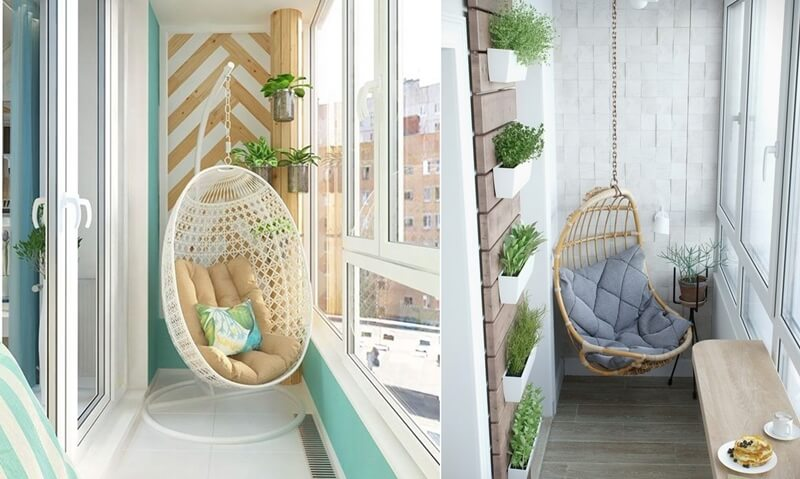 The first thing that comes to mind when designing a balcony is the seating. It would be an offense not to have seating in this 'good view' space of your house. The seating arrangement can be anything based on the space you have. You can choose from small stools and chairs to big swings and sofas.
Go for swings to elevate the space and add some offbeat look. There are pods, cushion wings, wooded swings, and hammocks to get that look right. Even a small comfy sofa will do good. If the space is too less, then go for cane stools, poufs, and colourful metal chairs to add that funky look. If it is not feasible, then go for a bean bag at least. All you should have is a cozy and comfy seating to enjoy the perfect view.
Also, make sure you choose light furniture for the balcony. Do choose your furniture fabrics accordingly. Go for the modern polypropylene fabrics that are soft and easy to clean. Furthermore, some are sun or UV resistant and waterproof.
Likewise, if space permits, try to fit a small coffee table that favors your mood. This will pep up the whole space.
You may also like: Best Balcony Plants to Add for a Beautiful Home
Some extra pattern
To upgrade the look further, go for a floor covering. Go for the outdoor mats while choosing floor coverings for the balcony. These outdoor mats can withstand rain and sun. In recent times, the PVC grass carpet or lawn mat has gained attention. You can go for soft and spongy mats if you are someone who does yoga on the balcony. Another recent trend is to use hand-painted tiles for the balcony floorings.
Plant to beautify

Even if the space is scarce, make sure to have two things – comfy seating and greenery. Than the outside view, it is the inside greenery that enhances the feel in most cases. Beauty your balcony with plants and flowers that are of low maintenance. Also, it is important to analyze your space and temperature before choosing the plant varieties. Try to get the help of local nurseries to decorate the space. Go for plants like ferns and flowers with bright colours like chrysanthemum and fuchsia. This can be accompanied by some climbing vines on the balcony.
If you are someone who is interested in experimenting, then go for hydroponics. Choose deep water culture where plant roots are submerged in buckets or containers with nutrient-rich water medium. Choose opaque containers and kitchen vegetables like cherry tomato, basil, and thyme for this purpose. Also, try to allot maximum space for greenery when compared to seatings.
Lightings
There are a variety of ideas to illuminate your balcony with style. Go for small chandeliers if the space and ambiance permit. Otherwise, the wisest option is to choose small pendant lights and outdoor string lights. Hand-crafted pendant lamps always go well with the balcony setup. There are plenty of decorative lantern options available online. Choose the best illuminating partner for your comfy space. You can also add on fairy lights for that extra sparkle.
You can also find decorative solar-powered LEDs for balconies. Try to choose the lamps or lanterns with intricate designs as they create beautiful patterns in the given space.
Shades and Colours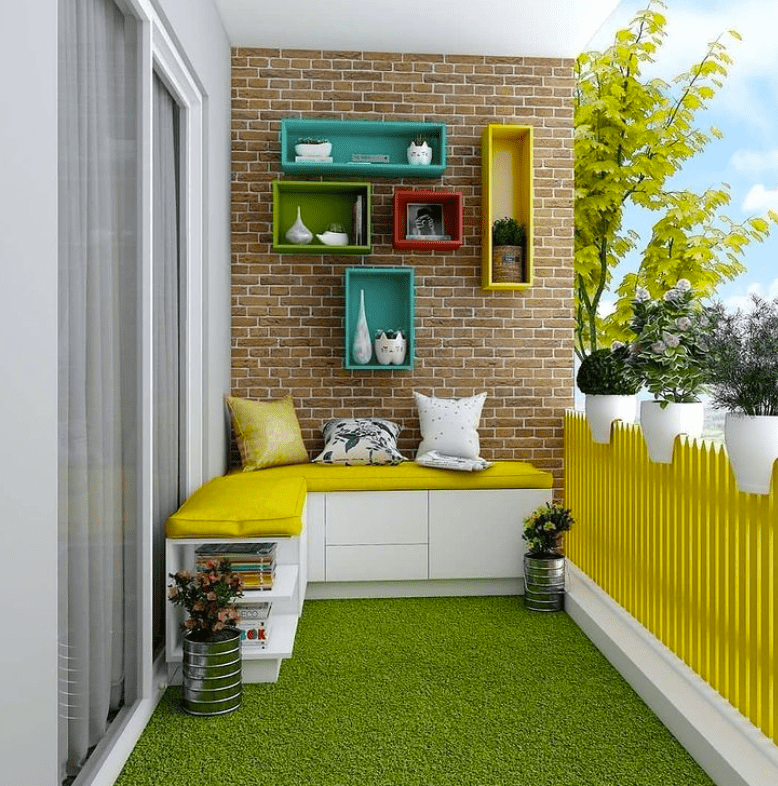 Play with colours in this space. If you want a minimal way to make the space look vibrant, then this is the way. Add warm tones like yellow and orange to the wooden furniture available. Go for contrasting wall shades and fabrics. Decorate the space with colourful pillows. It is not just colours, but you can also play with textures. Add a bamboo balcony screen to amplify the ambiance. It will not just beautify the space, but will also protect from sun and rain.
Just a simple rug and lamp are enough to embellish your space. If you want something extra catchy, go for wooden or brass decor items and wall hangings. You can also paint your balcony wall with graffiti or creative art. You can hang hand paintings and quotes in this space too. Also, it is not just wall paint, you can choose a variety of other ideas like brick walls and terracotta walls.
We will be delighted to have your thoughts and feedback. Please write to us at [email protected]
Follow Life and Trendz on Instagram: https://www.instagram.com/lifeandtrendz_com/
Facebook: https://www.facebook.com/lifeandtrendz
Twitter: https://twitter.com/LifeandTrendz