Idlies are the best food to start our day and often provide a clear and soothing mind for the rest of the day. It has been serving the most delicious breakfast in South Indian cuisine, which has rice as an indispensable component. No food can equalize the healthiest puffy idlis and so it is irreplaceable in the history of South Indian cuisine history.
South Indian cuisine is known for its aromatic and spicy foods which thus emerging as popular and have been unveiling the treasured gems as well. However, you could have also noticed that people when they feel upset or with illness choose to eat idly and the reason behind is the soothing power. Unlike other foods, idlis are steamed as well as incorporated with healthy aroma. As of now, it is served in most parts of the country.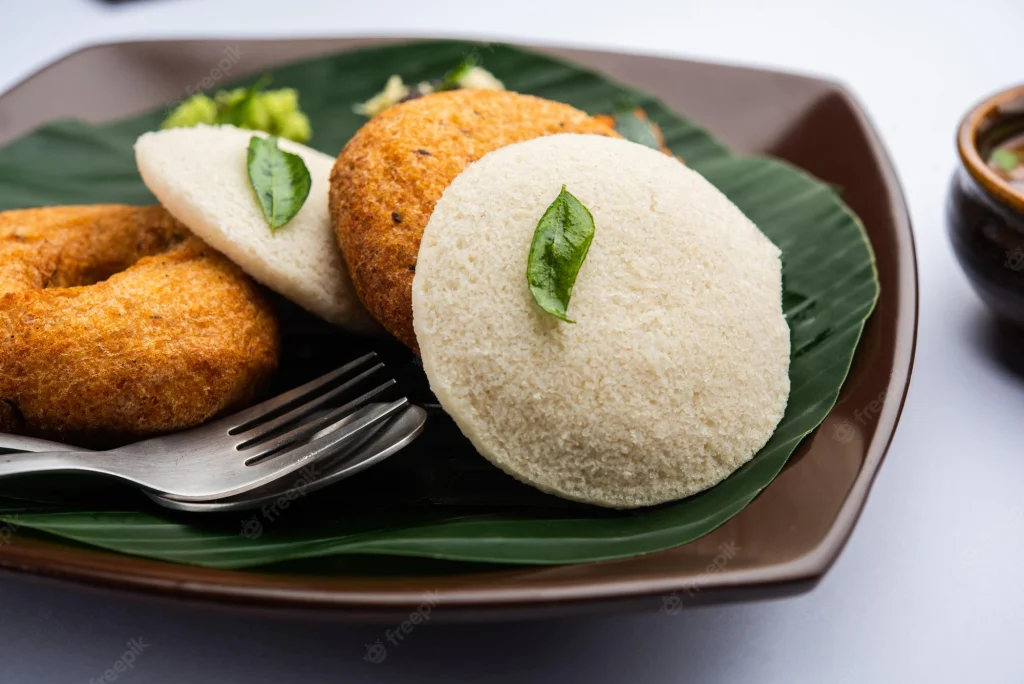 At times, we might feel like eating delicious idlies inundated in flavored soul-soothing sambhar and highly incomparable coconut chutney. This is the taste we are living for and what else could make us feel contended inside than enjoying a finger-licking food. The perfect South Indian Style!
You may also like: South Indian Dishes – Must Try 
So, now what makes idli a healthy intake?
EASY TO DIGEST:
As mentioned before, people would like to eat idlies as their breakfast and is also one of the most highly preferable breakfasts. The reason is that it is light and fills you with robust energy and they don't make you sluggish. Yet another advantage is that idli is fermented and thus helps you to digest easily than any other food. When you eat fermented food, it definitely enables you to breakdown the minerals and nutrients in your body, thereby assisting in easy digestion.
PUFFY LOADS OF VITAMINS:
The fermentation present in the food increases the bio-availability of minerals in food which helps the body to assimilate more nutrition. It is because micro-organisms break down more effectively, thereby enabling easy nutrient assimilation and also aids a healthy gut flora.
HELPS IN WEIGHT LOSS:
Unlike other Indian foods, idlies are not fried in fattening oil or in butter. The grease content in idli is less and so the calorie intake is also comparably low. The only essential component of the idli batter is rice which may impact weight gain yet idli is steamed and inhabits a considerable amount of urad dal. Panic not, the carbs in the rice would not affect your waistline and so you can enjoy the weight-loss-friendly breakfast. Additionally, if you wish to add some healthy greeny vegetables, you can add it to the batter. With Nation's favorite food, weight-loss is possible!
SAMBHAR IS HIGH ON PROTEINS:
Sambar is generally made of pulses. Dal is a good source of vegetarian protein. It includes a variety of vegetables, which are rich in fibers and anti-oxidants. Fiber take a long time to digest and hence it keeps your tummy full.  Sambar can actually prove to be an effective and delicious source of protein, which are very essential for muscle growth and repair, and weight loss too.
We will be delighted to have your thoughts and feedback. Please write to us at [email protected]
Follow Life and Trendz on Instagram: https://www.instagram.com/lifeandtrendz/
Facebook: https://www.facebook.com/lifeandtrendz
Twitter: https://twitter.com/LifeandTrendz