Last year we rejoiced at the end of the pandemic with ebbing restaurants and food businesses. The year of shuttered eateries is over and currently, the food industry is gaining popularity. As we approach 2023, the restaurant and food sector is buzzing with new ideas and innovations to meet customer expectations and trends. In this digital era, one can also witness an increased affinity toward different global flavors. Especially Asian foods have gained more popularity on social media platforms. Also, people started to focus more on healthy, comforting, and sustainable food options. Based on these factors, we have listed the top 10 foods around the world that will trend in 2023.
Local Farm Foods
Growing farm produce in urban areas is an upcoming food trend. This will ensure the delivery of healthy and clean food in a safe manner. In recent times, you can also find many community farms in rural as well as urban areas. Likewise, food products from community gardens, hydroponics, and kitchen gardens are gaining popularity. They also provide vital access to nutritious ingredients. This food trend is gaining more popularity day by day and thus you can also see many startups investing in these kinds of farm foods.
You may also like: The Most Popular Home-made Foods in Bangalore
Sustainable Foods
Food waste has received increased attention in recent years. Thus people started choosing more environment-friendly food options. These sustainable foods are produced without any toxic chemicals, pesticides, or growth promoters. Nutrition is also becoming more important in defining these sustainable foods. Thus organic fruits and vegetables will absolutely trend in the year 2023. You can already witness that foods like beans, peas, lentils, and other legumes are making a trend in culinary. Also, these are among the most commonly accessible and sustainable foods in the market, with low water requirements and great yields.
Healthy Pastries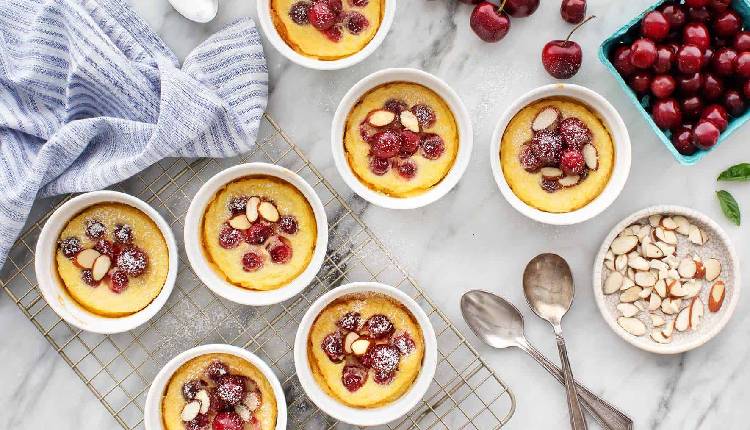 For the past few years, people have become conscious of their health and physique. Thus the effort to avoid sugar is also in pipeline. Can you remember the days when artificial sweeteners defined sweetness and taste? At present, with increased awareness of artificial sweeteners and their effects, people slowly switched to natural sweeteners. This was also affirmed by the increase in the sales of jaggery, maple syrup, date syrup, honey, and molasses. This inevitably proves that pastries and sweets made of these natural sweeteners will also gain popularity in 2023.
Decaf Coffees
It is apt to say that the world is filled with numerous coffee lovers. But due to the ill effects of caffeine, people slowly started moving to tea, matcha latte, and other healthier alternatives. Very soon we can also see coffees coming in new variants and making a trend. One such example is the decaf coffees. Decaf coffee is prepared from ordinary coffee beans that have had most of the caffeine removed. However, decaffeinated coffee does contain a slight amount of caffeine too. Still, it's an excellent option for people who like coffee but want to avoid the adverse effects of caffeine.
Vegan Eggs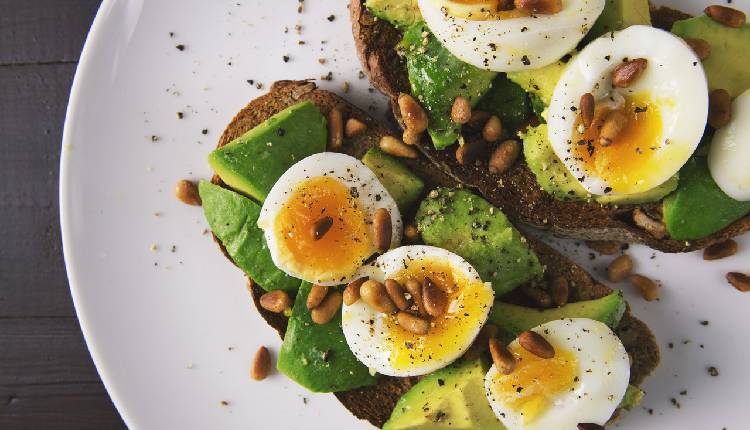 Vegan eggs are an exciting new food trend to look for. They are apt alternatives to poultry eggs in both flavor and function. In terms of nutrition, vegan eggs have the same fat content and calorie as regular eggs. They have slightly less protein content but nevertheless, they are the best option for vegans. Another added advantage is their texture. The texture of regular eggs is brought with the help of mung bean powder and a few other key ingredients. The concoction of vegan eggs is apt for making some perfect and yummy breakfast omelets.
Plant-Based Meats
Many people are moving to plant-based meat for both health and environmental reasons. These plant foods are an effective alternative to meats but their taste and nutritional contents were always a concern. With recent advancements in food technology, we can see more meat-alike options in the market. These plant-based meats have the same texture and nutritional value as regular meats. Thus it has already gained popularity for its creativity. Soon you can also witness several yummy food dishes based on these meat alternatives.
Prebiotics and Probiotics
Nowadays people are more concerned about their gut health. Gut health denotes the growth of good bacteria in the gut that aids in several life processes. These gut foods are broadly classified as prebiotics and probiotics. Also, these terms are hot subjects in nutrition right now. You can also find packeted probiotic drinks in the market nowadays. In general, probiotics are kind of useful bacteria for gut health whereas prebiotics aid in nourishing the existing good bacteria. Now you can guess why these foods are getting increased attention.
Traditional Indian Foods
Whether it is Insta or YouTube, you can find many influencers making yummy traditional Indian foods. Both foreigners, as well as Indians, are finding solace in home-cooked Indian meals. Also, traditional foods like dal, roti, and rice are becoming popular nowadays. Already the sales of Indian masalas, especially turmeric are soaring high. Even traditional Indian cooking methods are followed by many these days. Thus you can definitely find Indian traditional foods gaining more popularity.
Seaweeds
Sea plant foods are among the hottest food trends in 2023. Especially seaweed has become so popular after the boom of Korean food culture. Seaweed is a highly nutritious meal and its cultivation is also environmentally friendly. You can produce bulk seaweeds with advanced aquaculture methods. Thus they can grow well with just the water around them. They also grow very quickly and contain plenty of minerals and vitamins. Even at present, you can witness several seaweed snack recipes and Ramen bowl recipes trending on YouTube.
Superfoods
Usually, the food industry confers the superfood designation on nutrient-rich foods which has the potential to improve health. These days, the term is also used as a marketing strategy. But the health benefits of certain foods are undeniable. For example, maca root, turmeric, moringa, and mushroom powder are a few such superfoods. Most of these superfood ingredients are available in powder forms for easy-to-use purposes. Also, these have been in trend for a long. We can expect the same food trend to continue in 2023 too.
We will be delighted to have your thoughts and feedback. Please write to us at [email protected]
Follow Life and Trendz on Instagram: https://instagram.com/lifeandtrendz?igshid=Yzg5MTU1MDY=
Facebook: https://www.facebook.com/lifeandtrendz
Twitter: https://twitter.com/LifeandTrendz