If you live alone and enjoy cooking at home, you must limit your grocery shopping. Pasta for one person does not include a lot of vegetables and sauces. However, you cannot buy just one onion or one piece of broccoli at the supermarket. You must purchase the bare minimum, which can range from 300 to 500 grams depending on the vegetable of your choosing. And you may have observed how you can buy a large number of vegetables at a low cost. However, if you ask the seller for just a few kilograms, they will overcharge you. All of this will result in leftover vegetables in your fridge.
Continue reading if you're in a similar scenario. Because this article is all about what dish you can make with all of the leftover veggies that have taken over your fridge. So, shall we have a look?
Dishes you can prepare from leftover veggies:
Fried Rice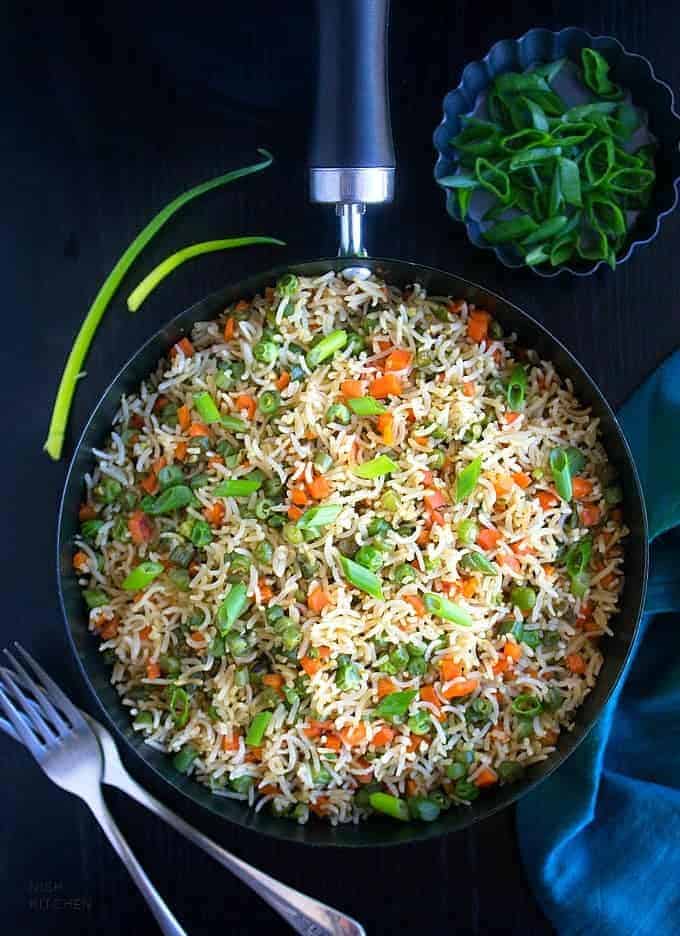 Fried rice is a popular Chinese meal that the majority of the world enjoys for lunch and dinner. And, as you may have guessed, this dish calls for a lot of crispy vegetables. This is one of the simplest foods to prepare and requires little preparation. So don't be concerned about messing it up because there aren't any difficult stages to mess up this dish. All you'll need is some rice, either leftover or freshly made. Then there are the remaining vegetables and some sauces like chilli sauce, soy sauce, and so on.
Many people season it with just salt and pepper, but you can experiment with different flavours. Simply look for the simplest fried rice recipe, and it will be done in less than 30 minutes (preparation and cooking combined).
You may also like: Top Sleeping Promoting Veggies to Include
Pasta Salad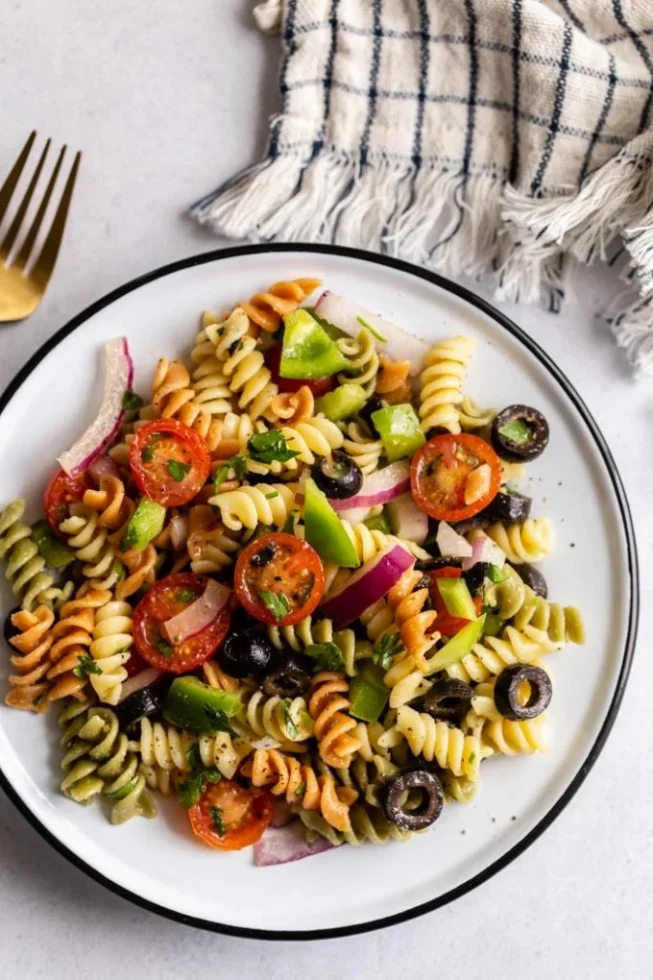 If you like spaghetti, cooking a pasta salad for lunch or dinner might be a terrific way to consume more vegetables while also cleaning out your fridge. Sure, why eat pasta salad when you can simply eat pasta? The problem is, you won't need a lot of vegetables to make pasta for one person. However, spaghetti salad will require more vegetables than the pasta itself. So you get nourishment from your vegetables while eating your favourite dish; it's a win-win situation, right?
Stir Fry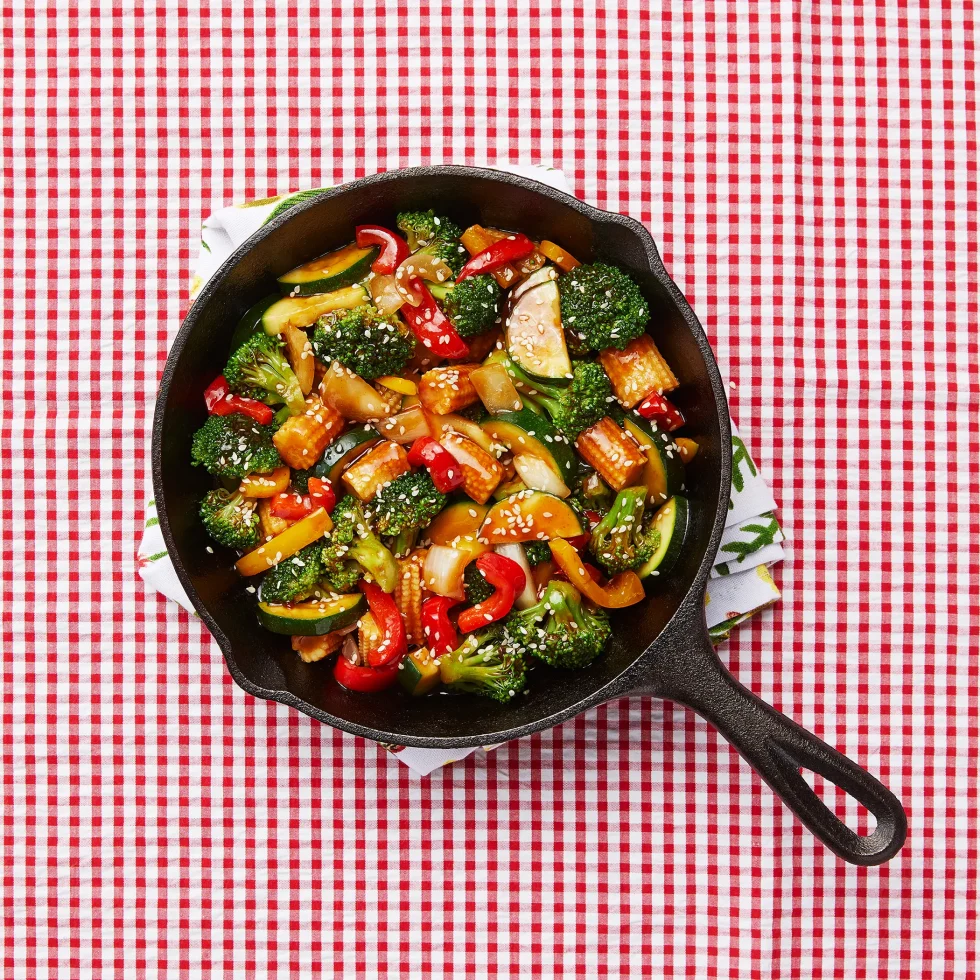 Stir-fried vegetables are arguably the greatest way to use up leftover vegetables. It is simple to prepare, takes little time, and complements many main foods such as rice and toast. You may also serve stir-fried vegetables over noodles or pasta to make your favourite dinner more nutritious and filling. Bell pepper, cauliflower, cabbage, eggplant, tomato, onion, and mushroom are some of the greatest vegetables for stir-frying. Just like fried rice, use some basic spices (salt and pepper) and sauces (soy and chilli) and let the vegetables cook. You may speed up the cooking time by adding a small bit of water, and you can eat it whenever you want with nearly anything.
Soup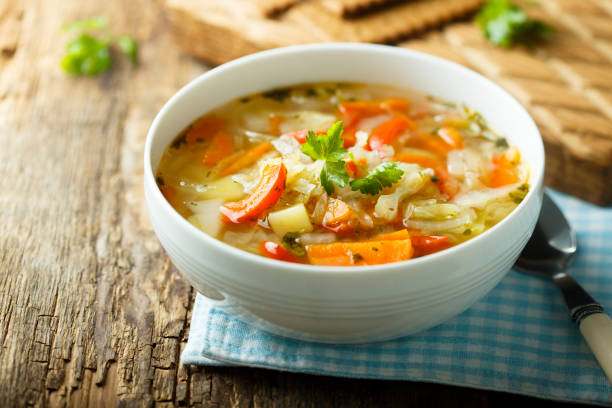 Soups are typically made with roasted vegetables and are an excellent way to use up leftover vegetables for dinner. Soup may be made with nearly any type of vegetable and taste delicious. A tomato soup with potatoes and carrots is the most basic soup you can cook. This goes well with garlic bread or simply basic toasted bread. Soup can also be made with vegetables such as broccoli, cauliflower, sweet potato, squashes, mushrooms, bell peppers, and so on.
The major reason soup is one of the simplest methods to use up leftover vegetables is that there are no restrictions. Toss in a number of fantastic veggie combinations for roasting and combine them with some cream, and you'll end up loving it.
And those are just a few of the delectable dishes you can make with leftover veggies. What do you do when you have an excess of veggies in your refrigerator? Please share your techniques as well!