Winter calls for extra energy to stay comfortable and more nutrition to sustain an accelerated metabolism. Our bodies perform more effectively in the wintertime to keep us warm, so nutrient-rich food implies more healthy meal options. We notice a change in food preferences throughout the winter as well; we yearn for hot, spicy dishes and also would like to revel in something warm and sweet, which is actually our enemy. So, despite how tempting they may be, limit your intake of Qajar halwas as well as besan ladoos. Pick foods that are high in nutrients to add wellness to your everyday diet. Now let's look at some of the best winter-friendly foods you ought to eat during this chilly season.
Winter-friendly foods to include in your diet right now:
Porridge is a great way to start the day
Having a good slow-release meal, like porridge, is the key to staying alert till the afternoon. With this breakfast dish, you may get artistic by adding garnishes like seeds and nuts. Moreover, some winter fruits, such dates and apples, may enhance the nutritional value of this meal. So be sure to mix up some porridge-like breakfast frequently to stay energised and satisfied throughout the day.
You may also like: Essential Winter Spices to Make You Feel Healthy and Comfy 
Broccoli and Cauliflower
These veggies can aid in the fight against wintertime sickness in addition to drinking a cup of tea, consuming lots of vegetables, and exercising. Both broccoli & cauliflower are high in vitamin C, which improves immune system performance. The inclement weather may make it difficult to find fresh vegetables. Nevertheless, frozen broccoli and cauliflower have the same healing properties as fresh vegetables.
Soup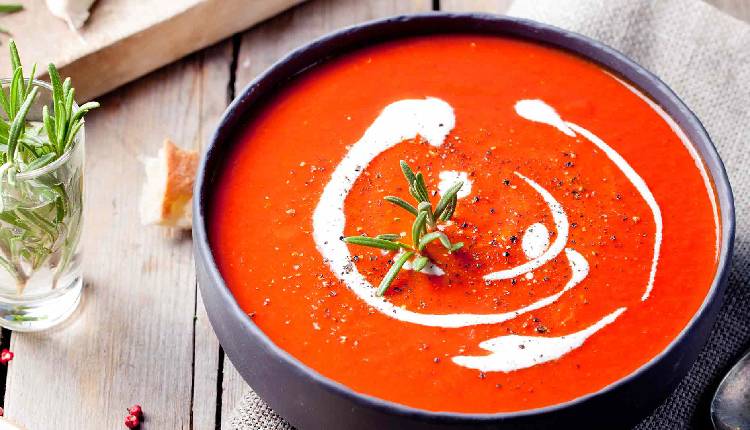 Among the best foods to get you through the cold pleasantly is this one. To acquire the maximum flavour from this supper, you should stay away from cream, beef soup, and excessive amounts of salt. You must look for meals with a lot of veggies and liquid as the base. You'll feel revitalised after eating a hot cup of soup with certain vegetables as well as chicken broth. You can also have whole-grain bread with your soup.
Eat Root Vegetables
It can be difficult to find fresh produce during the winter as mentioned above. But, root vegetables like turnips, carrots, and other varieties can be easily found. This is because of their resistance to the cold. You can gain benefits from eating these veggies raw, roasted, or boiled, including an increase in beta-carotene as well as vitamins A and C.
Consume more hot milk
In the winter, milk as well as other byproducts like yoghurt, cheese, etc. are excellent meal options. It's because they are loaded with calcium, and proteins, as well as vitamins B12 and A, all of which improve one's health. The mass of people are frequently impacted by the cold season. By regularly consuming warm milk, you can reduce your risk of being ill. However, pick skim or semi-skim milk over full-fat milk when consuming dairy products. Furthermore, you can consume low-fat plain yoghurts to reduce your calorie intake.
Let's now also take a look at some of the foods you should avoid during winter.
We will be delighted to have your thoughts and feedback. Please write to us at [email protected]
Follow Life and Trendz on Instagram: https://www.instagram.com/lifeandtrendz/
Facebook: https://www.facebook.com/lifeandtrendz
Twitter: https://twitter.com/LifeandTrendz