'Held your heads high as the eyes fall on you are a lot': An interaction with Anisha Rahana, Architect – Women's Day Special Coverage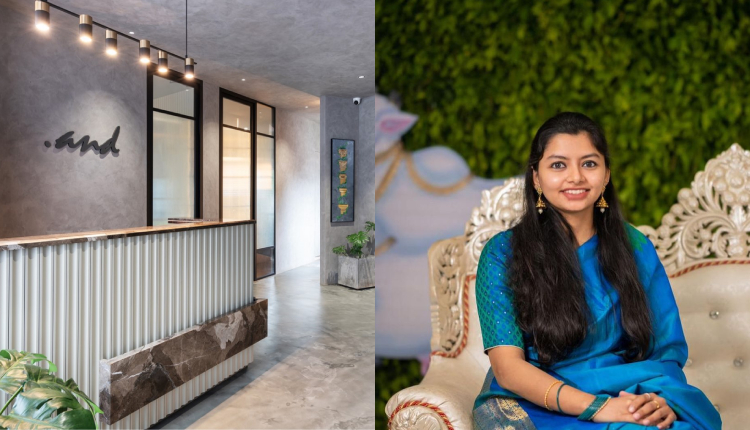 Women from different fields do have inspiring dreams, regardless of their background. Choosing your field of interest and visualizing yourself on the field at the very young stage of your life are pretty much an empowering thought. Here's one such motivating personality who sets her heart on Architecture.
Ahead of International Women's Day, we had a quick conversation with Anisha Rahana, Architect and Project Manager at Amar Architecture and Designs in Chennai.
As Architecture is perceived as a male-job, there is a different perception when women step-into the field. But Anisha, who did her B. Arch and Masters in Construction & Project Management in UK, advices us to keep our heads held high and to be strong enough to proceed without paying heed to any perception.
Excerpts from an interaction with LifeandTrendz.com:
How did you find your passion towards Architect?
While I was doing my high school, I was clear that I did not want to do a 9-5 job or a daily monotonous job. I wanted a job that is creative where I can learn something new every day. So, that's how I found a passion for Architect. And here, we learn new things every day and is not a 9-5 job, wherein we get to travel to a lot of places. And that's how I landed!
When did you partner your dad in business? / How supportive is he?
My dad, Mr. Dhilishath Hassan, has been an Architect. He has created a way for me to take this firm (Amar Architecture) forward for us. I think, for anybody, there should be great back-up system and he has always been there for me. He has created a great support system for me in that way.
What was your first project and how did you get it? / How did you feel about it?
My first project was a competition project which we got assigned to back then in college. It was to take a space that was neglected but that had potential and we had to turn it into a recreational space. So, my friends and I took up a space in Kannagi nagar and we transformed that into a park. People of that area, are using the park currently. That was the first time where our project turned into reality.
When it comes to announcing the winner, our team's name wasn't called upon until the last moment. It was very great when we heard our team's name being announced and we did podcast our project in London as well. We had people from London looking at our project and discussing about it and thus it happened to be a great network and I, personally, felt very great that we did the project successfully.
When did you label yourself as a successful and independent woman?
I am an independent woman but I still not label myself as successful though. Because success to each person is different and I think, I have a long way to go. I should never be contended to what I am doing because, once I think I'm successful, then the rate of my growth will decline.
Have you ever felt a gender discrimination at your workplace?
When it comes to meeting new clients, each person's perception is really different towards you. Speaking of our workplace, I don't think there has been a gender discrimination. Since it is a creative field, everybody is treated equally.
But when we do have a site-visit, there, I think, is always a perspective when a woman enters. A site work is probably perceived as a male-job. So, there, you have to held your heads high as the eyes fall on you are a lot and so you should be strong enough to proceed.
What was the idea behind your office design?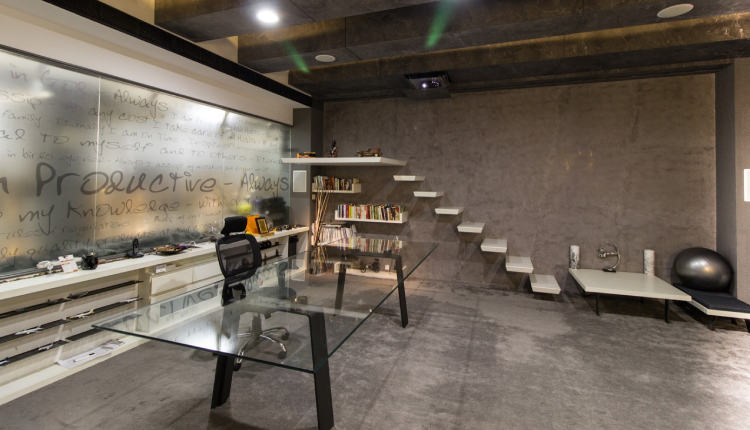 In general, the theme we have, is Neutrals. Its white, concrete and wood texture that we use to the maximum. The idea is to showcase the materials in its natural form which, thus, enhances the beauty of our office and workspace as well.
Who is your architect-inspiration and why?
Since it is going to be a Women's Day article, I will mention two women architects of my choice – Zaha Hadid, an Iraqi-British Architect and Anupama Kundoo, an Indian Architect. The difference between these architects is – Zaha was a Maximalist Architect. If you look into her designs, they are very eccentric, fluidic and you cannot understand how a project can be done as such. There will be lot of shapes and forms. They are very eccentric like her.
When it comes to Anupama Kundoo, she presents the material as it is and brings out the best aesthetic form of those natural materials. Most of her projects are eco-friendly and she is a sustainable Architect. I think that is her perception towards Architect.
When it comes to building a house, what are the things to keep an eye on?
I think it completely depends on the clients and what their requirements are. Since residential spaces are very personal to them, you will have to listen to their requirements and then, you have to design accordingly. Mostly, when it comes to residential space, it is an expression of what they are. As an Architect, if you are able to fulfil their requirements, then your project can be successful. Because the client will feel very attached to it once we satisfy their needs.
Check out their Instagram handle for more designs: https://www.instagram.com/amar_architecture/
Are your designs eco-friendly?
Not all our projects are eco-friendly. There is a certification process for it, if a project is sustainable. In India, it is called LEED project. If your projects meet certain criteria as per the certification, then it can be called as a LEED project. So, I wouldn't say all our projects are eco-friendly but we are on our way to design a completely sustainable project. Our projects have an eco-friendly elements but not the entire building. But right now, we are designing a residency project where we are applying to get the LEED certificate as well.
How would you advise woman architects of our society?
In general, Women, in any field, need a great back-up system. Because certain things are expected out of us. So, while choosing your degree, make sure you have a great support system. Only then, it will be easier on you to take it forward as well. Irrespective of the fields you choose, there will always be a gender discrimination.
Speaking of Architecture, everybody runs on creativity over here. I think more women architects should come out. This field has been viewed as a male-dominant one. But I think there has been a great potential for women to come out and design the world.
You may also like: 'Enjoy your space and freedom and Do what you love!': Meet Mrs. Dhivya Lakshmi Preshant, Executive Director of Pothys Swarna Mahal – Women's Day Special Coverage
We will be delighted to have your thoughts and feedback. Please write to us at [email protected]
Follow Life and Trendz on Instagram:https://www.instagram.com/lifeandtrendz/
Facebook: https://www.facebook.com/lifeandtrendz
Twitter: https://twitter.com/LifeandTrendz