Maintaining a great physique is important for any star in the world of glitz and glamour. Our Kollywood stars are no exception. Moreover, many of our stars have undergone drastic transformations that left us 'awed'. Kollywood celebrities have always been an inspiration to their followers. Also, their weight loss adventures have motivated many to live healthier lifestyles. They have also demonstrated that everything is achievable with dedication and hard work. Kollywood has witnessed many such incredible weight loss transformations. The stars have not only wowed their fans but also served as role models for many who strive to live a fit lifestyle. Here are a few such Kollywood celebs who shook their fans with terrific weight loss.
Kollywood Celebs who shook their fans with terrific weight loss:
Vikram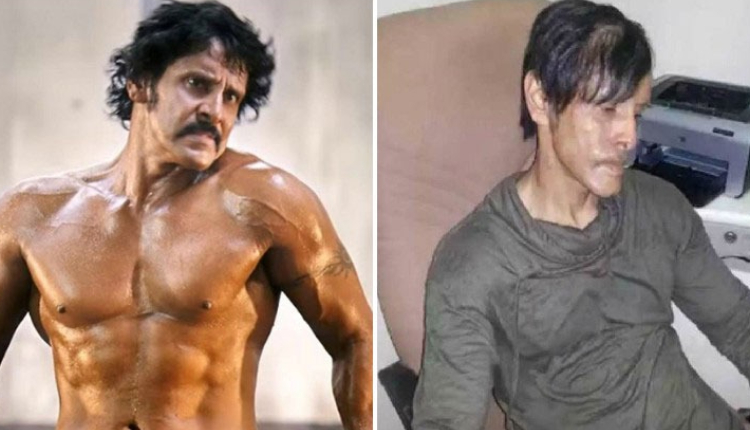 Chiyaan Vikram is an actor known for his dedication. He enjoys experimenting and getting into the skin of the characters he plays. One such experimental role was 'Lingesan' in 'I'. The actor lost a lot of weight to justify the role. According to sources close to the production, the actor shed up to 35 kg and weighed less than 50 kg. Furthermore, he did not engage in any filmy events for over four months during the shoot. People around him were shocked to see his new avatar. Even his drastic transformation video during the audio launch was painful to watch. In a special interview, the actor said that he followed a plyometric workout regime to burn calories. He burned more calories than he ate for the 'scrawny-looking' role.
You may also like: Samantha's not-to-yield Workout Session inspires everyone
Nayanthara
Nayanthara made her Tamil cinema debut with 'Ayya' in 2005. Earlier she was mostly known for her bubbly and homely roles. To prove her versatility, she did Billa in 2007. In the movie, she did shock her fans with her ultra-modern avatar. The actress worked on her body weight and shed a lot of kilos. Moreover, her toned and chiseled look wowed everyone. Some also say that she did body sculpting surgery for her chiseled look. Whatever it may be, she has always stayed as an inspiration to her fans as well as many aspiring actresses.
Simbu
Simbu's sensational transformation during the lockdown left everyone elated. There has been a lot of speculation about STR's physical transformation since the first look of 'Easwaran' was released. The actor reduced his weight from 105 kgs to 72 kgs in a short span. He also recently released a video called 'Atman' that documented his weight loss journey. The video reveals his exercise routine and diet over the transformation time. The actor had a rigorous workout routine and played sports to reduce weight. Furthermore, he gave up non-veg foods for this journey.
Hansika
Hansika Motwani has always been known for her chubby looks. But recently, she surprised her fans with her slim and sleek look. The actress lost multiple kilos with a strict diet and exercise routine. Hansika revealed that she followed a clean and healthy meal plan for her weight loss journey. She takes 2 glasses of water and then a cup of unsweetened green tea in the morning. Later, she eats a bowl of papaya for breakfast and then hits the gym. Fans of the actress were blown away by her new look and couldn't stop complimenting her.
Keerthy Suresh
This diva has always amazed her fans with her performances. But in recent times, the actress also has a separate fan base for her lean and chic look. Keerthy Suresh had one of the most impressive weight loss transformations in recent years. The actress shed almost 20 kgs with a low carbs and protein diet and a training regimen that would leave you speechless. Her preferred gym workout is weight training and she also likes doing yoga. She also stated that she is pleased with her recent weight loss and intends to work hard to keep it the same.
Khushbu Sundar
Khushbu is also a part of the lockdown fitness revolution. The actress-cum-politician has shed 20 kgs and she left every netizen awestruck. She also took Instagram to express how lighter she feels. Khushbu shared a before and after image of her transition on social media as part of her terrific weight loss journey. The actress also mentioned that she is now at her 'healthiest best' after shedding 20 kgs. She shed a lot of kgs by doing household chores and also adopted fitness regimens like yoga.
Nakkhul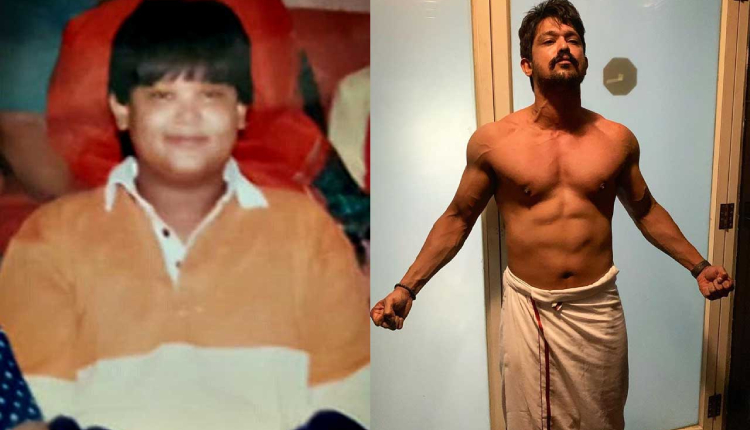 Nakkhul's weight loss is perhaps one of the most amazing comebacks in the Tamil film industry. In 2003, the actor debuted as a chubby 'Juju' in Shankar's 'Boys. Later, he did a protagonist role in the 2008 hit 'Kaadhalil Vizhunthen'. He shed about 20 kgs to fit into the part of his character. Also, most of us could still remember how energetic he was in the song 'Nakka Mukka'. Furthermore, the actor also inspires his followers with motivating fitness posts.
Vidyullekha Raman
Vidyulellekha is a well-known female comedian in the South film industry. She is a body-positive actress who inspired many with her weight loss journey. Vidyu weighed 86 kg and had many issues like PCOS, irregular sleeping, and poor eating habits. A few years before, the actress started her weight-loss journey with naturopathy. She followed the keto diet and did yoga as well as workouts. At last, she shed 20-plus kilos and shook everyone with her transformation pics. Also, you can see her posting fitness tips and healthy food recipes on her Insta page.
We will be delighted to have your thoughts and feedback. Please write to us at [email protected]
Follow Life and Trendz on Instagram: https://instagram.com/lifeandtrendz?igshid=Yzg5MTU1MDY=
Facebook: https://www.facebook.com/lifeandtrendz
Twitter: https://twitter.com/LifeandTrendz