The current generation has set certain things as relationship goals or couple goals. It can be either traveling together or making a complete family. But have we ever thought of the cooking world? Have any of us set culinary couple goals? May be a few! There are several couples who love to do things together out of passion. Likewise, we have picked two Indian power couples from the culinary world. Although there are many couples who are into cooking around the world, India definitely has a different cuisine story. In this second chapter of The Aphrodite Series, we are presenting you two Indian power couples from the culinary world who are making revolution in food industry. Read on to know the two different culinary stories of Indian power couples.
Valarmathy & Ramkumar: Tiny Food Cooking!
Launching India's first 'The Tiny Foods' cooking channel, Valarmathy and Ramkumar have been exploring the tiny culinary world. With 3.73 million subscribers and total of 212 videos till now, their culinary YouTube channel tolls for the best. The power couple has a hounour of owning a India's first channel for miniature cooking for which they named it as 'Tiny Food Cooking'. When you prepare tasty dishes in tiny vessels, then it is called as – Lilliput Cooking. Residing in a village of Thiruvannamalai, Valarmathy and Ramkumar began miniature cooking and started uploading in their channel.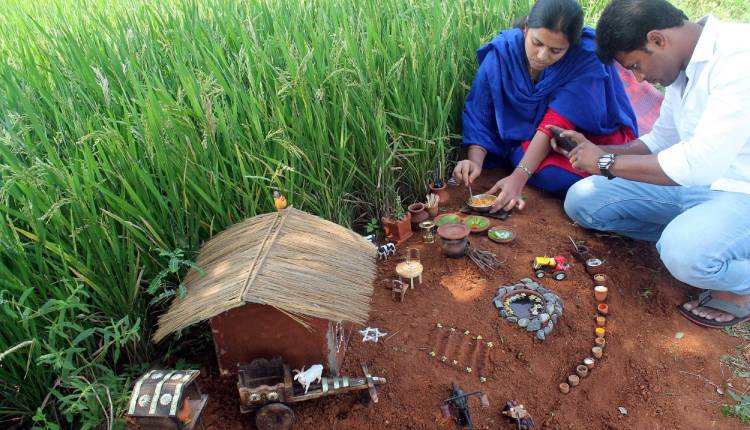 Since Valarmathy is a passionate cook, she is inspired by watching a Japanese cooking video to start this miniature cooking. So, the duo recreated a miniature of Tamil Nadu village. Some of the dishes and desserts they uploaded on their channel are – fluffy donuts, Step Cake, Chicken Biryani, Chola Puri, Sambar Idli, Pongal, Madurai Bun Parotta, sweet paniyaram and so on. Most of her dishes are from the traditional South Indian kitchen.  Each video has got millions of views which made them engrossed into it every Saturday. Despite being an Administrative Officer and a Businessman, Valarmathy and Ramkumar has a win-win business through their YouTube channel. They will spend their revenue from channel to the farmer's family and children's education. The power couple gave their first revenue a farmer's family as per the reports.
You may also like: Best Power Couples of South Indian Cinema: The Aphrodite Series 
Chefs Hanisha Singh & Jamsheed Bhote: Plats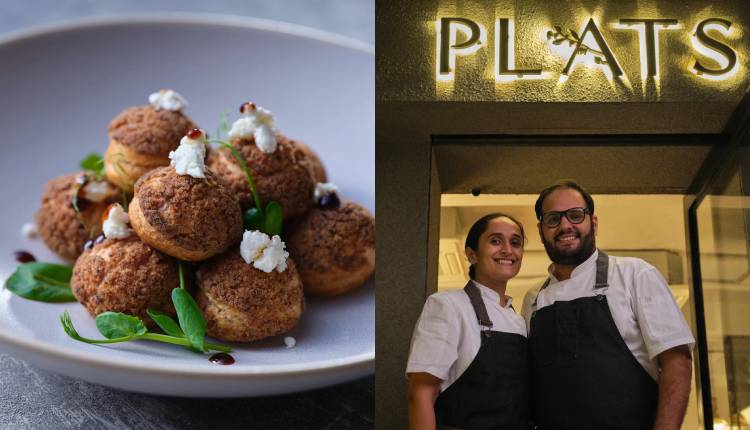 Here's a one more power couple from the culinary world – Hanisha Singh and Jamsheed Bhote from Delhi. They chef couple is one of the skilled chefs that India has got in its Food Industry. Not only they are life-partners but also business partners. The duo is into Delhi's food industry for over a decade thereby owning a finest eatery in the city. Preparing delish dishes using European techniques, the couple masters it all. The chef couple have laid their hand in from Shibuya's fun Asian food to Suryagarh Hotel in Jaisalmer. From being the chefs at work to chef patrons at their very own restaurant, Hanisha and Jasmsheed are purely a goal. No wonder if you are discovering them for first time because they are one of the low-key couples it seems. However, the power couple's Plats is one of the must-visit restaurants in Delhi. The restaurant incorporates binge-worthy dishes including their signature dishes such as Prawn & Calamari AL'A Plancha, Confit & Smoked Chicken Croquettes, Non-vegetarian Platter and Tiramisu Mille Crepe Cake and so on.
We feed you with a next new chapter under the series for this February. Stay Tuned!
We will be delighted to have your thoughts and feedback. Please write to us at [email protected]
Follow Life and Trendz on Instagram: https://instagram.com/lifeandtrendz?igshid=Yzg5MTU1MDY=
Facebook: https://www.facebook.com/lifeandtrendz
Twitter: https://twitter.com/LifeandTrendz