10 Stupendously Amazing Pubs and Bars in India you should Check in!
Sipping your favorite drink at a uniquely stunning place has insane happiness. Presently, youngsters are so much into the Pub culture where they could party harder and harder than ever. Pubs and Bars in India have refurbished themselves and have been presenting themselves at the best. It is all about the energy you get once you are there in the rocking floor, moving your body to the groovy beats, sipping your drink along with your friends! This is kind of energetic happiness which rush all through your body and you will feel the enthusiastic fire within you. So, here are some freaking cool places where you should head out to grab a drink during the weekends.
AER, MUMBAI: 'Hardest climb makes way to better and awesome view', true to this statement you should have to head towards the 34th floor of the FOUR SEASONS in Mumbai and you can just enjoy Aer's 360-degree views of fussing Mumbai. And when it rains, you can sit under a private canopy which will be a captivating thing to do!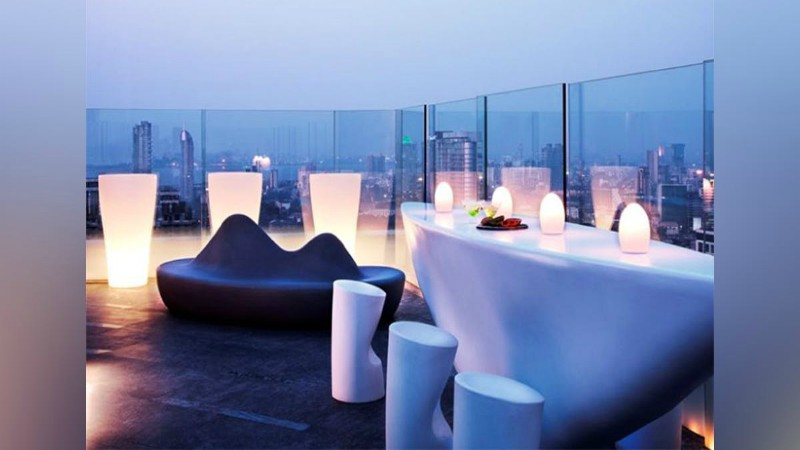 THE FLYING ELEPHANT, CHENNAI: What's more in Chennai? Chennai is also known for the varieties of Pubs and Bars and here is one of the famous Pubs you must try in Chennai. With five live kitchens spreading across levels, each is connected with a vintage elevator, The Flying Elephant will offer you jaw-dropping experiences by its surpassing beauty. And if you are right here in Chennai, you must try it at least once.
SKYYE, BANGALORE: Skyye is all stunning and glamorous which offers you with 360 degrees view of the surroundings and is nuzzled on the 16th floor. Here is where the color-changing floor and delicious cocktails will make you feel high in the air never like before.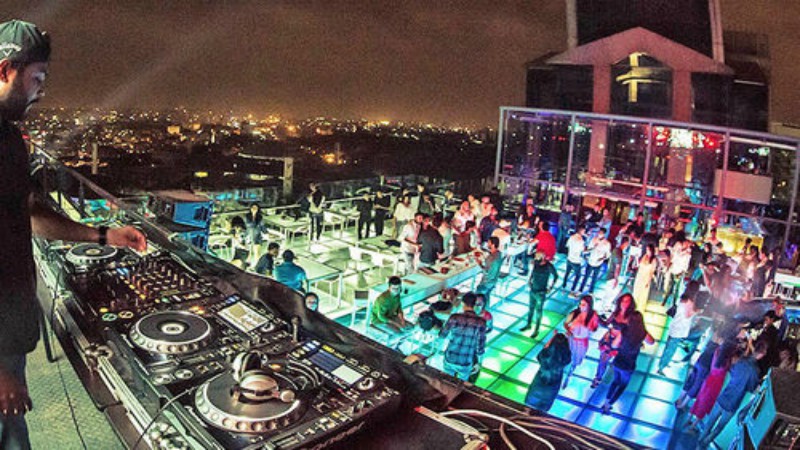 CLOUD 9, SHILLONG: Cloud 9 is a rooftop club in Shillong and once you are here, you will get the Cloud 9 feeling over here. It is classy, with a roaring indie music scene happening almost every night. It will be a pioneer in the nightlife in North East India and Cloud 9 is the jewel of Shillong's clubbing scenario. Here it will be more fun more than you think it is!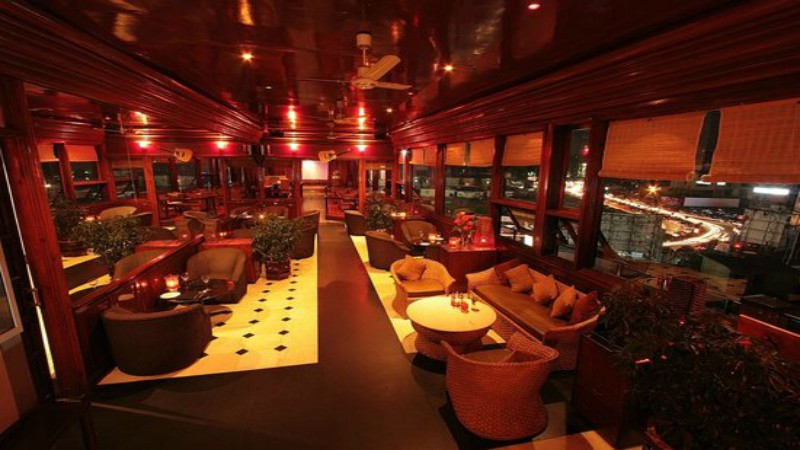 CHEERS CROSSROADS, GUWAHATI: Cheers Crossroads is the place which provides the live bands performing for the entire week and bet you, you will be having a mesmerizing experience over here. Amazing guitars on walls and music from nook and corner of the pub makes Cheers Crossroads an outstanding place in Guwahati.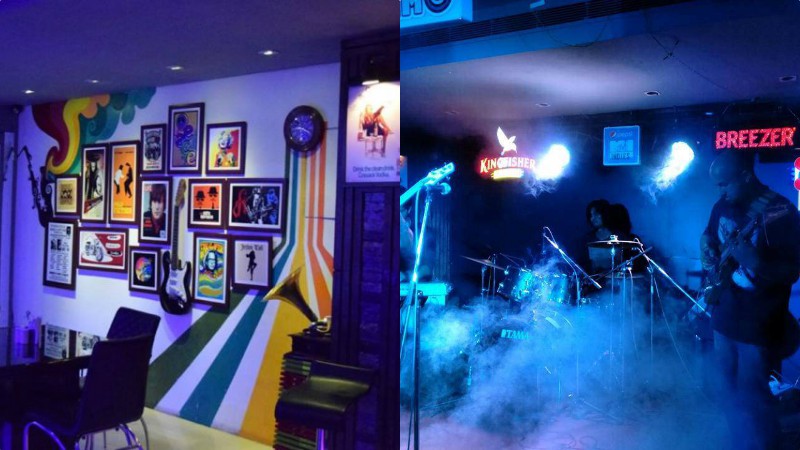 VAULT CAFÉ, DELHI: Vault Café looks literally like that of the vault! You might have seen some apps named vault for storing pictures privately in your mobiles. Here it offers the dining experiences in differently sized five private vaults for a group of 8 to 22 people. Additionally, it also has an open dining area and a small terrace from where you can view the entire inner circle of CP. It is architecturally set as British colonial style and it will take you back to the 20th century. You guys must check this out if you are here in Delhi.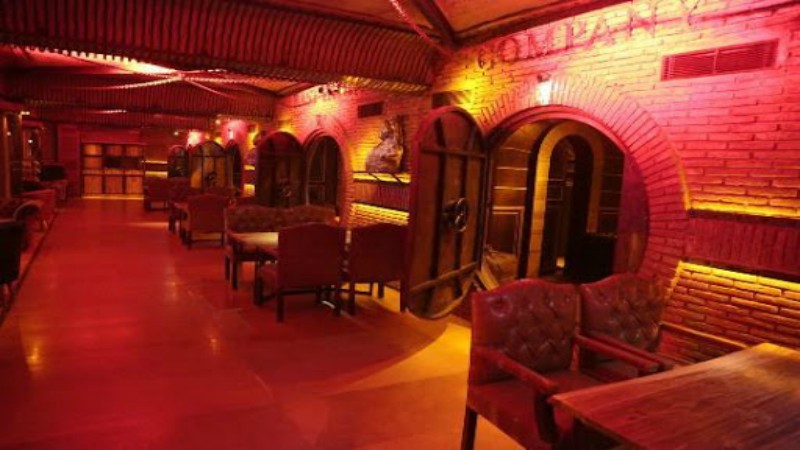 NASA PUB, BANGALORE: Do you wanna experience like you are out-of-the-world? Then, you might head towards NASA Pub in Bangalore. With its interiors looking like a hi-tech space-shuttle, the Pub has port-holes in a wall that can allow you to visualize the earth from the Orbit! Yes, this is the place who should definitely give a visit!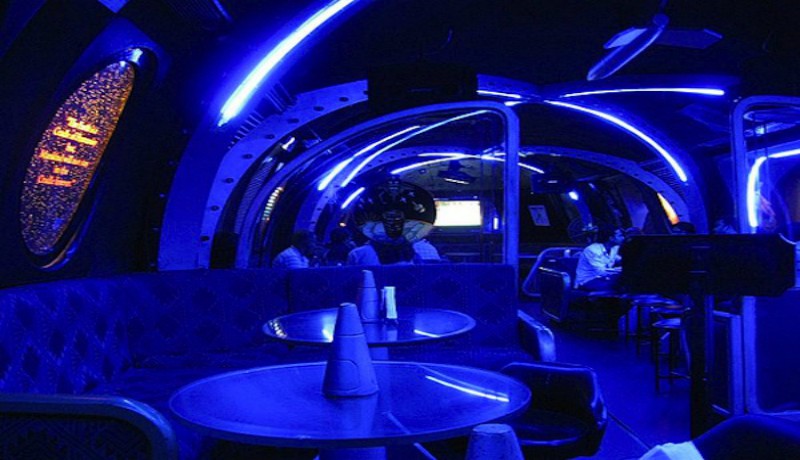 BLACK SHEEP BISTRO, GOA: With its uncommon name, the exteriors of the Bistro might not look as fancy as you would think but it is the place which proffers you with an extensive menu and contemporary Goan food. It will exactly give the feel of you being right there in a place that is out of your favorite Hollywood sitcom!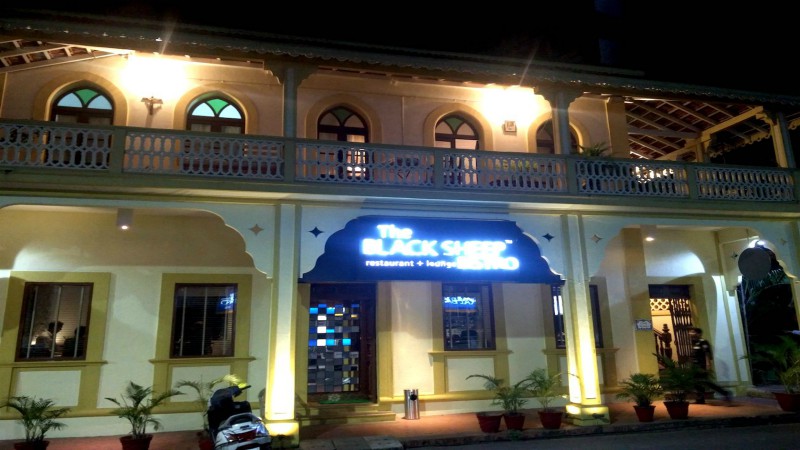 AREA 51, PUNE: This particular Pub is designed like a legendary spaceship on the outside whereas laser-lighting and versatile counters on the inside. Bewildering Area 51 is a mysteriously amazing place to be and step into the place for an exhilarating experience for the upcoming weekend.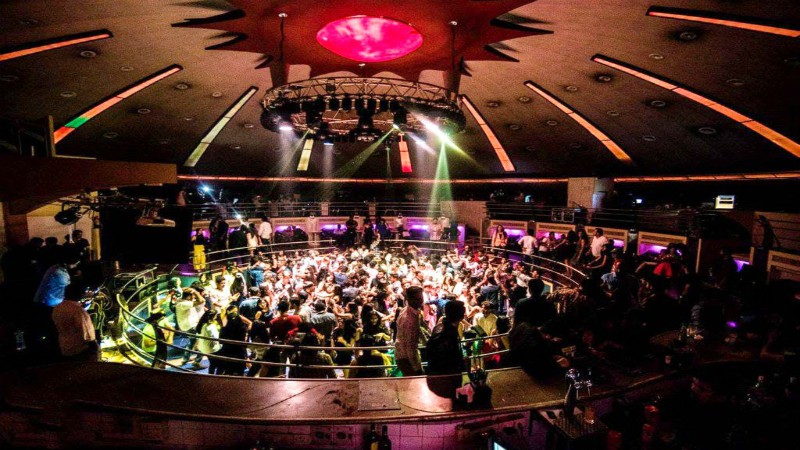 As of now, most of you would never believe that these astonishing Pubs are over here in India. No one can help you in this because it is here in India with its astounding architectural designs to mesmerize people. So, where you will be stepping in for this weekend?