India, a country rich in varied cultures, languages, and traditions, is also known for its delectable culinary legacy. Exploring a vast array of flavours, spices, and regional delicacies is a journey in and of itself for food enthusiasts. If you consider yourself a foodie, these ten Indian cities should be on your holiday itinerary. These locations offer an incredible gastronomic adventure that will leave your taste buds wishing more, from scrumptious street food to magnificent traditional cuisines.
10 Indian Cities You should visit if you are a foodie:
Mumbai
Mumbai is known as the "City of Dreams." It is a food lover's paradise. The streets here are brimming with delicious flavours just waiting to be discovered. If you visit Mumbai, you should try the famed Vada Pav and Pav Bhaji, which are like local gems. If you enjoy seafood, Juhu Beach is the place to be, with delectable and fresh seafood delicacies. While you're here, don't miss out on the unique Mumbai-style biryani and the very fulfilling Maharashtrian thali. It's a magnificent spread of regional foods.
You may also like: Trolley Packing for Travel: Tips for Efficient and Stress-free Adventures 
Delhi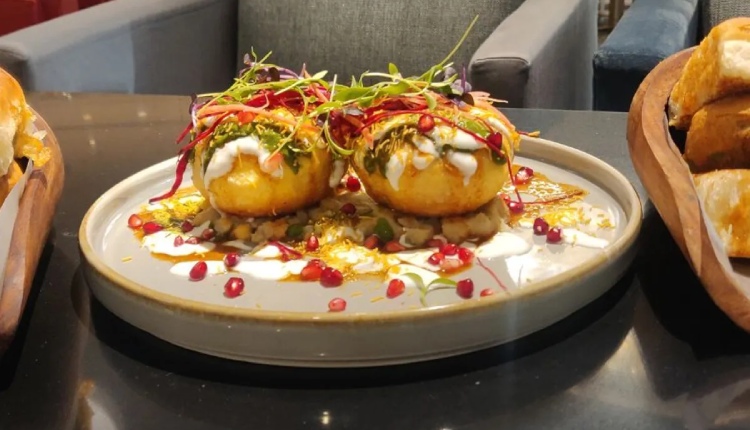 Delhi, India's capital city, is a beautiful blend of old-world beauty with contemporary values, particularly when it comes to food. The city is proud to offer a delectable combination of traditional Mughlai delights and the most recent culinary trends. You'll be engaged in a culinary journey as you travel the bustling streets of Old Delhi. Visit the well-known Paranthe Wali Gali and try the delectable paranthas. The enticing scent of kebabs from Jama Masjid, just a stone's throw away, will undoubtedly attract you to savour these savoury grilled treats. So when it comes to delighting your taste buds to a feast, Delhi does not disappoint.
Kolkata
Kolkata, often known as the City of Joy, is a sanctuary for those who enjoy sweets and street food. When you're in Kolkata, you can't help but indulge in the world of delicious treats. Try the famed Rasgulla, a soft and spongy delicacy that will melt on your lips. Don't forget about the legendary Sandesh. It's a delicacy that wonderfully combines sweetness with Bengal's tradition. Oh, and the Kathi Rolls! These tasty rolls originated in Kolkata, and biting into one is like tasting history wrapped in a wonderful paratha.
Chennai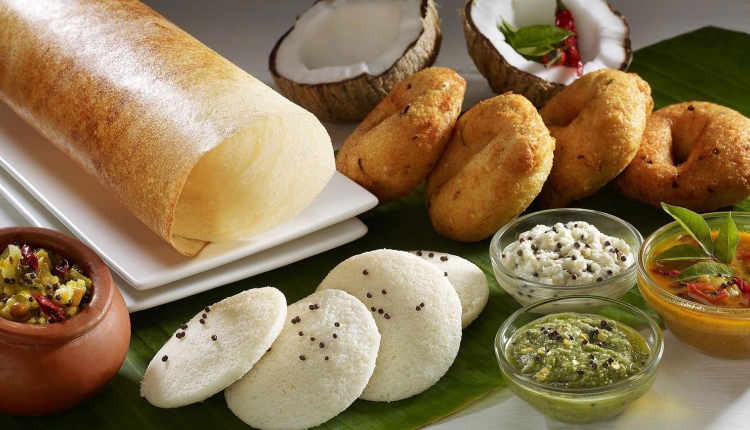 If you enjoy South Indian cuisine, Chennai is the place to go. Imagine savouring crispy dosas that are both golden and crunchy, as well as fluffy idlis that melt on your tongue. And the delicious sambar that goes with these meals is a flavour explosion that wonderfully matches the meal. But that's not all; Chennai has something special in store for spice lovers as well. The Chettinad curries served here are a culinary delight. It's packed with exotic flavours that make every bite an adventure.
Amritsar
If you enjoy the delectable flavours of Punjabi cuisine, Amritsar should be on your list of places to visit. Amritsar, well known as the city of the Golden Temple, has a lot to offer your taste senses. Amritsari Kulcha is a must-try delicacy that will leave you wanting more. The spiritual experience of eating at the Golden Temple's langar, or community kitchen food, is not only rewarding for the soul but also for your appetite. Don't forget to indulge in the creamy and delicious lassi. It's a typical yoghurt-based beverage that's both refreshing and decadent.
Hyderabad
Hyderabad is famous for its very tasty biryanis, which provide a really regal treat for your taste buds. Consider fragrant rice, delicate pork, and an aromatic spice blend coming together in a flavorful symphony. Each mouthful is its own journey, a gastronomic experience that leaves an indelible memory. However, the city has much more to offer. Explore the fascinating world of savoury treats, such as the spicy Mirchi Bajji, which packs a delectable punch. In addition, there's the one-of-a-kind Irani Chai, a tea that's both calming and energising.
Jaipur
While Jaipur is well-known for its stunning architecture, its cuisine scene is equally enticing. You can indulge in the regal pleasure of a Rajasthani thali. It offers delicious meals such as dal baati churma and gatte ki sabzi, among others. You'll uncover an endless supply of flavours as you stroll through the city's lively streets. Enjoy the enticing pyaaz ki kachori and the crisp samosas. And revel in the amazing selection of traditional treats available in Jaipur.
Bangalore
Bangalore, popularly known as the Garden City, is recognised not only for its beautiful greenery but also for its bustling food scene. This city is a true melting pot of cuisines that cater to all preferences. Crispy dosas and fluffy idlis are among the delectable South Indian flavours available. They create a symphony of flavours that stimulate your taste senses. Furthermore, Bangalore has a thriving café culture where you can relax and enjoy a cup of freshly brewed filter coffee.
Lucknow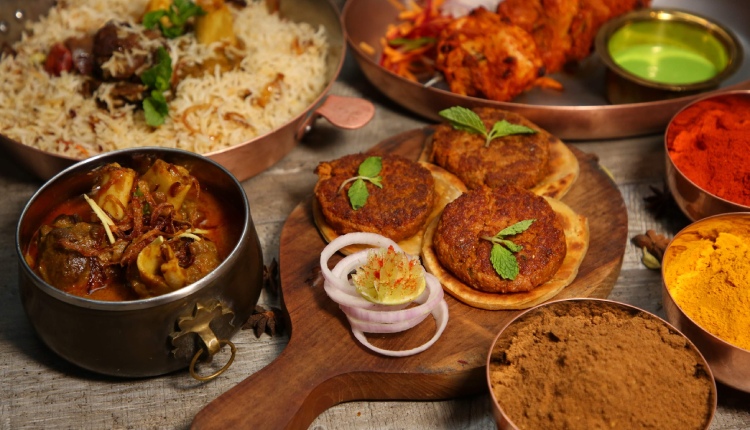 Lucknow, a city in North India, is a wonderful gem for foodies, particularly those who appreciate the flavours of Awadhi cuisine. Try indulging yourself in delectable kebabs like Galouti and Seekh. They go wonderfully with soft and thin roomali roti. The aromatic biryanis of the city are a sensory pleasure, with each spoonful conveying a story of rich culinary traditions. Not to mention the decadent Lucknawi kormas. It is a dish that genuinely portrays Lucknow's regal heritage.
Ahmedabad
Ahmedabad, a city famed for its rich culinary tradition, offers a delightful blend of sweet and savoury flavours that will leave you wanting more. The legendary Gujarati thali is a must-try experience here. It's a dish brimming with a delectable variety of flavours. This thali is a true reflection of the region's many culinary choices, with fluffy dhoklas and crispy fafdas.
Pack your bags and set out on a culinary trip across these lively Indian cities. Your taste buds will be grateful!
We will be delighted to have your thoughts and feedback. Please write to us at [email protected]
Follow Life and Trendz on Instagram:https://www.instagram.com/lifeandtrendz/
Facebook: https://www.facebook.com/lifeandtrendz
Twitter: https://twitter.com/LifeandTrendz