Usually, just organising a trip with your friends is a major hassle. Because girls must also ensure their own safety, it is an even bigger concern for them. Men can, of course, also be in danger while travelling in general. However, women are more likely to experience harassment or worse when travelling alone. So, if you've been putting off trips with your girlfriends because of this, no longer! In this blog, we'll look at the best safe girl gang summer tour destinations you should visit.
Best Women-Friendly Summer Tour Destinations:
McLeod Ganj
Best Time to Visit: April to August
A quiet city in Himachal Pradesh called McLeod Ganj is safe and welcoming. Given that Delhi is nearby, you aren't going to worry about finding the right form of transportation as a woman. You can sample a variety of delicacies at His Holiness the Dalai Lama's residence. Triund in Himachal Pradesh is one of the best places to visit in India if you want to indulge your adventurous or athletic side. The location is an adventurer's paradise and is located 18 kilometres from McLeod Ganj. It is worthwhile to visit at any time of year because of the pleasant weather. You might be completely worn out after the four to five-hour journey. The stunning view from the top, however, is impossible to miss.
You may also like: Essential Travel Accessories for Summer Hiking
Dubai
Best time to visit: Dubai will be hot most of the time. But you won't feel it since they have AC everywhere, even at bus stops. So you can explore the city any time of the year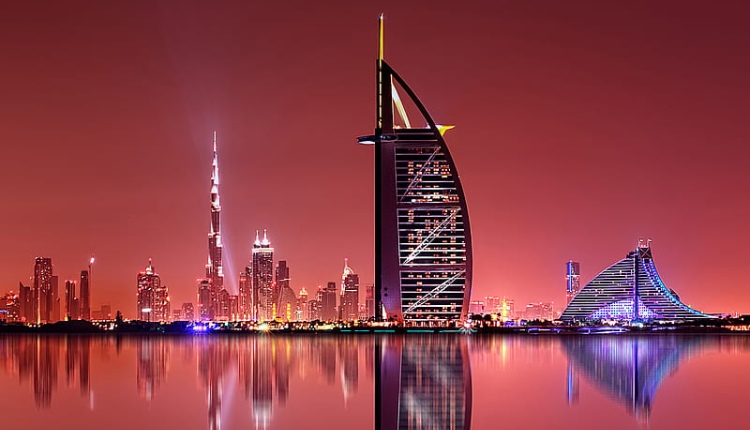 Dubai is the ideal location for a fun women-only vacation because of its opulent and elegant resorts and hotels. From enjoying cocktails to taking endless trips to opulent malls and desert exploration in a jeep. And if you want to party all night away in the world's most glitzy clubs, Dubai will spoil you. You have the option of going it alone or going with a travel agency. The majority of travel agencies offer benefits like spa credits, unlimited shopping time, and many other things. You'll be able to learn how to independently explore a new location if you travel alone, though. So that experience will also be fantastic.
Kerala
Best time to visit: March to November
Kerala, rich in flavorful spices and delectable cuisines, welcomes visitors from across India throughout nearly all of the year. A common nickname for it is "God's own country." Kerala is without a doubt among the best tourist destinations in India to visit with your girl squad. Treat yourself to a spa session with your besties if you're worn out or want to take in nature's splendour. There is nothing more enjoyable than taking in Kerala's expanse of pristine, azure backwaters. So don't forget to pay a visit to this earthly paradise!
Thailand
Best time to visit: November to May
Remember that Thailand is always a good choice if you're still unsure of where to go on your women-only tour! The nation offers something for everyone with its beautiful scenery, exciting nightlife, and well-known adventure hotspots. No matter if you want to enjoy your entire vacation in one city or want to visit several, it will be amazing. You should visit Phuket's islands and Bangkok's Chao Praya River, respectively. Take advantage of the delectable meals, and occasionally unwind with a foot massage. Since you and your girls should be the centre of attention on this tour.
Havelock Island, Andaman And Nicobar
Best time to visit: November to May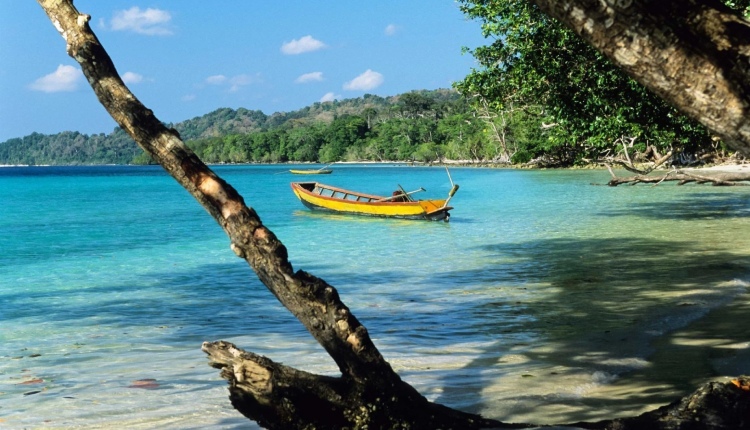 The days when girls were expected to stay inside all day and night are long gone. Women of today enjoy travelling and seeking out hidden treasures. Pull up your socks and get ready for mind-blowing activities like diving, and snorkelling to make your trip to the Andaman Islands unforgettable. The four-hour ferry ride to Havelock Island in the Andaman and Nicobar Islands departs from Port Blair. You can unwind with your besties on Havelock Island in a fantastic environment. You can take a peaceful stroll or ride a bike across the island without having to contend with the crowds of tourist hotspots. Your visit will not be complete unless you scuba dive.
Where are some of the places that you and the girl gang have felt safe while travelling? Let us know!
We will be delighted to have your thoughts and feedback. Please write to us at [email protected]
Follow Life and Trendz on Instagram:https://www.instagram.com/lifeandtrendz/
Facebook: https://www.facebook.com/lifeandtrendz
Twitter: https://twitter.com/LifeandTrendz