Have you ever seen street buskers performing and stopped to listen to their music? Street buskers are musicians who perform in public spaces for tips. Furthermore, these artists have been around for centuries across the globe. Even many music icons today started their careers as street buskers. They have not only entertained people with their music but have also made a name for themselves in the music industry. They sharpened their craft and gained the right attention from the public. Despite their humble beginnings, some of these musicians have gone on to become international superstars. Their talent, hard work as well as a bit of luck helped them make it big. Here, let's explore 7 such global music icons who started as street buskers.
Global Music Icons Who Started As Street Buskers
B.B.King
B.B. King is one of the most famous blues artists of all time. Blues is a music genre that is characterized by a call-to-response pattern. King was a notable songwriter, singer as well as guitarist who made this genre famous. Furthermore, he started his career as a street performer. He was known for playing on the streets of Memphis in the 1940s, where he earned his nickname 'Blues Boy'. This was later shortened to B.B. King. His soulful voice and guitar skills made him one of the most renowned musicians of all time. Though he started as a street busker, he went on to perform in packed concert halls in his peak time. It is also said that up until his 70s, he continued to perform at more than 200 concerts annually.
You may also like: Top Interesting Things that happened at Coachella 2023
Rod Stewart
Rod Stewart is a famous British singer as well as a songwriter. He started his musical journey by playing the harmonica on the streets. Most of the time, he busks along with singer Wizz Jones in the streets of London. He eventually joined several bands like 'The Dimensions' and 'Faces'. This man transformed from a street busker into a sought-after musician in the 1960s. He also launched his solo career in the late 60s. Today, he is one of the most popular musicians in the world with numerous hits under his belt. He was knighted for his services to music as well. Furthermore, you can also spot his name on the Hollywood Walk of Fame.
Janis Joplin
Janis Joplin is another music legend who started her career as a street busker. She would sing in the streets of San Francisco in the early 1960s. Back then she was also part of a small rock band. Later she performed with various other rock bands and eventually became a notable name in the music industry. Joplin's powerful voice as well as unique music made her one of the most influential music icons of her time. She also established the path for a number of new female rock stars. Moreover, the Rock Hall Museum in the US posthumously honored her.
Ed Sheeran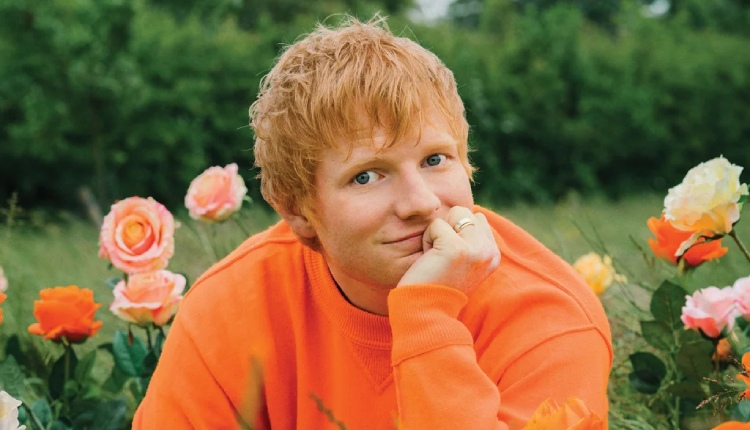 English singer and songwriter Ed Sheeran is one of the most well-known music icons today. He also began his career with street performances in London. He used to perform with his fellow street busker friend and singer Passenger (Michael David Rosenberg). Now both are famous musicians. Ed Sheeran's unique voice as well as his songwriting abilities caught the attention of many. Thus his debut album Plus (+) became a huge chartbuster. He also won several Grammy and Billboard Music Awards in a short span. At present, he is one of the top-selling music artists in the world.
Jewel
Jewel Kilcher is a songwriter, singer as well as actress. This multi-talented American star also started her career as a street busker. She used to sing along with her father who was a street performer then. Soon she started performing at cafes and clubs in San Diego. Jewel's powerful and deep vocal range is what made her famous. Her unique voice helped her debut album receive a warm reception. She soon became one of 'Billboard's' favorite music artists. This former street busker is now a 4 times Grammy Award nominee. Additionally, she has sold more than 30 million albums globally.
Tracy Chapman
Tracy Chapman was obviously not a typical busker. During her college days at Tufts University, she used to busk at Harvard Square. Soon her fellow Tufts buddy Brian Koppelman noticed her performance. He was so impressed and thus introduced her to his father, who managed a record label. He eventually helped Chapman sign a deal with Elektra Records and helped in her debut. Right now she is one of the best female pop vocalists in the world. She has also won several Grammys and other music awards.
Glen Hansard
This Irish musician started busking in the Dublin streets at the age of 13. Soon he started his own band and released many albums. He also had several solo albums to his credit. Furthermore, Glen was recognized for his music and performance in the 2007 romantic musical drama – Once. He even earned an Oscar for it.
These former street buskers are true music icons now. They proved to the world that anything is possible with dedication and hard work. They are also proof that talent can bloom anywhere across the globe.
We will be delighted to have your thoughts and feedback. Please write to us at [email protected]
Follow Life and Trendz on Instagram:https://www.instagram.com/lifeandtrendz/
Facebook: https://www.facebook.com/lifeandtrendz
Twitter: https://twitter.com/LifeandTrendz