Introduction
Have you ever felt the itch to just pick up and leave everything behind for a new adventure? If so, you're not alone. According to a recent study, nearly 60% of the population have considered moving to a new city at some point in their lives.
If you're looking for a change of scenery, there are plenty of dreamy international cities out there to explore. From the bustling streets, and the sandy beaches to the quiet mountain peaks, there's something for everyone.
So, what are you waiting for? Pack your bags and get ready to explore one of these dreamy international cities before you enter your 30s!
International Cities to explore before You enter Your 30s:
Venice, Italy
There's no place on earth quite like Venice, Italy. This unique city is built entirely on canals and is home to gorgeous architecture, incredible food, and some of the best wines in the world. A visit to Venice is a truly unforgettable experience.
The canals of Venice are the city's most iconic feature. Strolling along these narrow waterways, you'll get a sense of just how special this place is. Be sure to take a ride on a gondola – it's a quintessential Venetian experience!
The food in Venice is unsurprisingly excellent – after all, this is the country that gave us pizza and pasta! Seafood lovers will be in heaven here, but there are plenty of other options for those who don't eat fish. Whatever you do, make sure you enjoy a glass (or two) of Veneto wine – it's some of the best in Italy.
Venice is home to some truly incredible architecture. From the stunning St Mark's Basilica to the beautiful Doge's Palace, there are endless photo opportunities throughout the city.
Whether you're looking for romance, history, or simply breathtaking beauty, Venice should be at the top of your list of dreamy cities to explore.
You may also like: February is Coming: Best Places to Travel 
Paris, France
Paris, France is one of the most dreamy cities in the world to explore. The City of Light is filled with stunning architecture, world-renowned museums, and romantic cafes. There is something for everyone in Paris.
One of the best ways to experience Paris is by walking around the city. Start at the Eiffel Tower and work your way down to the Louvre Museum. Then, stroll through the Tuileries Garden and over to Notre Dame Cathedral. Finish your walk by grabbing a pastry from a local bakery and enjoying it in front of one of Paris's many fountains.
If you're looking for a more active adventure, take a boat ride down the Seine River or go for a bike ride through one of Paris's many parks. For a bird's eye view of the city, head up to Sacré-Cœur Basilica or Montmartre Hill.
No matter how you choose to spend your time in Paris, you're sure to have a magical experience.
Barcelona, Spain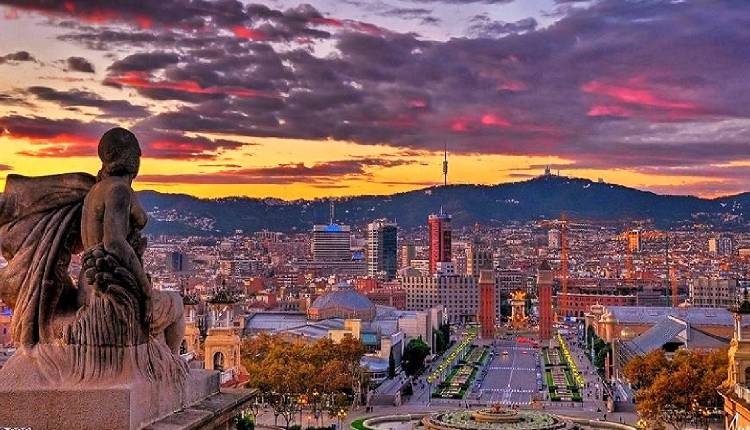 Spain is a famous tourist destination for a number of reasons: it has beautifully preserved architecture and historical landmarks, Mediterranean vibes, diverse landscapes, delicious food, and rich culture. Barcelona, the capital of Catalonia, is one of the most popular travel destinations in Spain. The city boasts a lively atmosphere with endless things to see and do. Barcelona has something for everyone from world-famous museums and architecture to delicious food and vibrant nightlife.
Some of the must-see sights in Barcelona include the Gothic Quarter, La Rambla (a tree-lined pedestrian boulevard), Park Guell (a public park designed by Antoni Gaudi), and the Sagrada Familia (a large Catholic church). No trip to Barcelona would be complete without sampling some of the local cuisines. Tapas are a popular dish in Barcelona, as are Paella and Sangria. For those looking for a more active vacation, there are plenty of opportunities for hiking, biking, and kayaking in and around Barcelona.
Whether you're interested in history, culture, food, or outdoor activities, Barcelona is sure to have something to suit your fancy. So what are you waiting for? Start planning your dream vacation to this beautiful Spanish city today!
Vienna, Austria
If you're looking for a city with stunning architecture, Vienna is the place for you. The city is known for its Baroque buildings, as well as its Gothic and Renaissance structures. Vienna is also home to many museums and art galleries, making it the perfect destination for culture lovers. And if you're a fan of classical music, you'll be in heaven – the city is home to the Vienna Philharmonic and the Vienna State Opera.
Amsterdam, Netherlands
If you're looking for a dreamy city to explore before you enter the workforce, Amsterdam should be at the top of your list. The Dutch capital is a picturesque city with canals, bridges, and cobbled streets. There is an abundance of art and culture to be found in Amsterdam, as well as plenty of opportunities to relax in one of the many cafes or parks. And, of course, no visit to Amsterdam would be complete without taking a spin on a bicycle!
Copenhagen, Denmark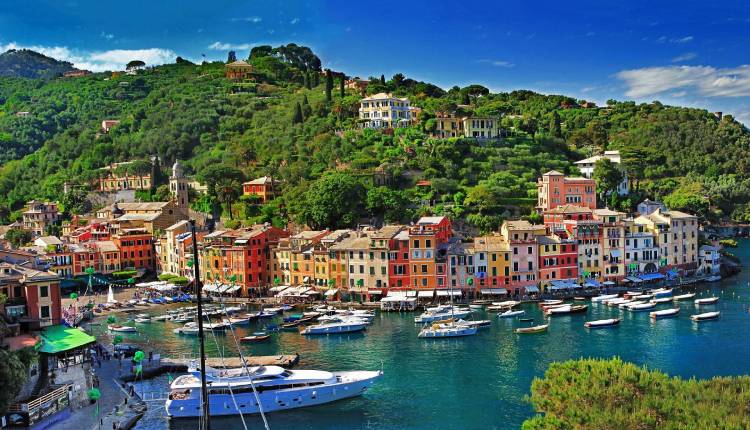 Copenhagen is a fairytale city with its own unique charm. The city is home to a variety of historical landmarks and cultural attractions, making it the perfect place to explore before you enter your 30s. Some of the must-see sights in Copenhagen include the Little Mermaid statue, Amalienborg Palace, and Tivoli Gardens. If you're looking for a city that's both dreamy and full of adventure, then Copenhagen is the perfect destination for you.
Berlin, Germany
If you're looking for a city with history, culture, and plenty of opportunity for exploration, Berlin should be at the top of your list. The German capital has something for everyone, whether you're interested in art, music, food, or nightlife.
Start your explorations in Mitte, the historic centre of the city. From there, you can walk to some of Berlin's most iconic sights like the Brandenburg Gate and Reichstag Building. Be sure to also visit Museum Island, where you can find five different museums all in one place.
If you're looking for a more modern side to the city, head to Kreuzberg or Friedrichshain. These neighbourhoods are full of trendy bars and restaurants, as well as lively street art. For views of Berlin from above, make your way to the TV Tower in Alexanderplatz. No matter what your interests are, you're sure to find something to love in Berlin.
Conclusion
Why should travelling and adventure take a back seat when you enter your 30s? The 30s is your peak time to be successful in your career and also explore this vast world and its unique experiences. Book your flight tickets and check out what the new city has to offer you. Let us know if you would like a Part 2 of the international cities or if you would like us to cover the cities in India, we would love to tell you more about different places. We hope that this list gives you some inspiration for your next travel plan.
We will be delighted to have your thoughts and feedback. Please write to us at [email protected]
Follow Life and Trendz on Instagram: https://instagram.com/lifeandtrendz?igshid=Yzg5MTU1MDY=
Facebook: https://www.facebook.com/lifeandtrendz
Twitter: https://twitter.com/LifeandTrendz