One of the greatest wonders of the world – Angkor Wat!
Angkor Wat is located about six kilometers north from Siem Reap and south of Angkor Thom, in Cambodia. How great is to hear that the wonderful Angkor Wat was built back in the first half of the 12th century! The estimated construction time of the temple is about 30 years by King Suryavarman II and dedicated to Vishnu, the replica of Angkor Thom style of art. It is more enthralling than that of a Pharaoh or an interesting one greater than that of Pyramids or an artistically beautiful Taj Mahal.
Did you know that Angkor Wat is the largest monument of the Angkor group? Yes! It is also the best-preserved and is also an architectural masterpiece. The perfect balance, proportions, relief's and sculpture make it one of the finest monuments in the world. Wat is known as the Khmer name for the temple which was probably listed to Angkor when it turns out to be Theravada Buddhist monument, most likely in the sixteenth century.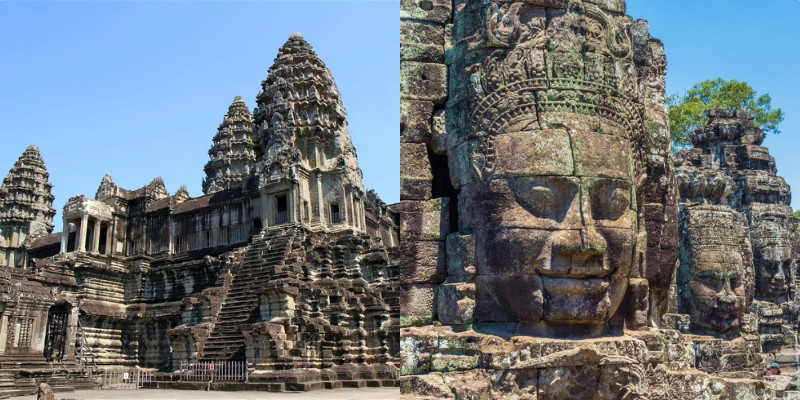 Back in 1432, the capital moved to Phnom Penh and Angkor Wat was cared for by Buddhist monks. It is commonly accepted that Angkor Wat was a funerary temple of King Suryavarman II and oriented to the west to conform to the symbolism between setting the sin and death. When it comes to the architectural plan of Angkor Wat, it is difficult to get the idea of the monument because of the vastness, complexity, and beauty in which both attract and distract a person's attention.
It is literally a God's Paradise down on earth to wonder at! When you look and inspire at Angkor Wat, it appears to be a huge or mass stone on one level with a long path leading to the center but near it is a series of elevated towers, covered galleries, chambers, porches, and courtyards on varied levels linked by the classic stairways. To mention in particular, a curved sloping roof on galleries, chambers, and aisles is a hallmark of Angkor Wat.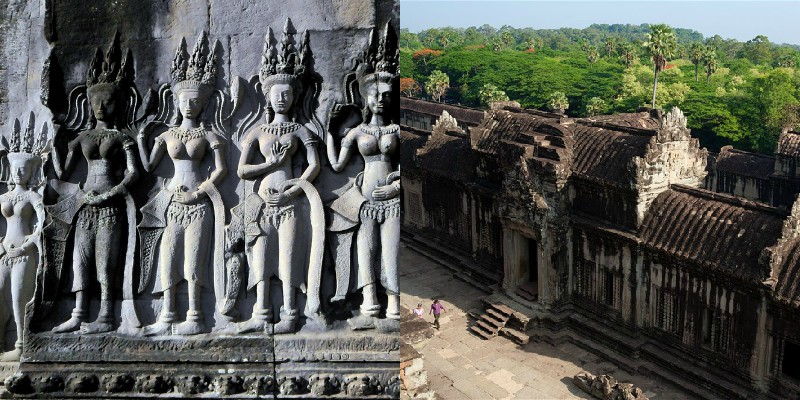 Angkor Wat simply is a miniature replica of the universe in stone and also represents an earthly model of the cosmic world. The center tower symbolizes the mythical mountain, Meru, situated at the center of the universe. Though Angkor Wat is the most captured Khmer monument, none can resist the actual and real experience of witnessing this particular temple. Probably, one would look up at the temple with wonderment, impressive sight and also some may go through the resonance. And to hear the real resonance in the Hall of Echoes walk to the end of the gallery, just stand in the left-hand corner with your back to the wall, thump your chest and listen carefully. You could also visit the library and it serves the good view of the upper level of Angkor Wat over here in the library.
Just make sure you have witnessed the World's most iconic temple of Cambodia!