The third-largest city in India, Bangalore, was established in 1537 by a local chieftain named Kempegowda. Bengaluru is the city's current official name. Bangalore's aura is so universal yet local, so contemporary yet so comforting and traditional, thanks to the city's multifaceted nature. Since there are so many places to see in Bangalore, it has become one of the most popular vacation spots for travellers from around the world. Bangalore is the place for you if you're looking for enjoyable things to do and see, or if you want to explore historic monuments, go on an adventure trip, unwind in the natural surroundings, or just go shopping. Let's take a look at how you can have a memorable trip in Bangalore.
How to have memorable Bangalore days:
Let's first take a look at all of the best places you need to see in Bangalore to have memorable days.
Bangalore Palace
Without having visited the stunning and magnificent Bangalore Palace, which King Chamaraja Wadiyar constructed back in 1887, a trip to Bangalore would not be complete. The sophisticated architecture, wooden furnishings, lush lawns, and towers of Windsor Castle in London served as an inspiration for the design of the palace. There are numerous amenities at the Bangalore Palace, including a Durbar Hall, a Royal Ballroom, outdoor courtyards, and separate living spaces for men and women. One of the top activities to do in Bangalore is to visit the Bangalore Palace, as the location will undoubtedly transport you back in time. Both domestic and foreign tourists must pay an entrance cost to access the Bangalore Palace.
You may also like: 6 Off-road Places to Explore in Bangalore 
Ulsoor Lake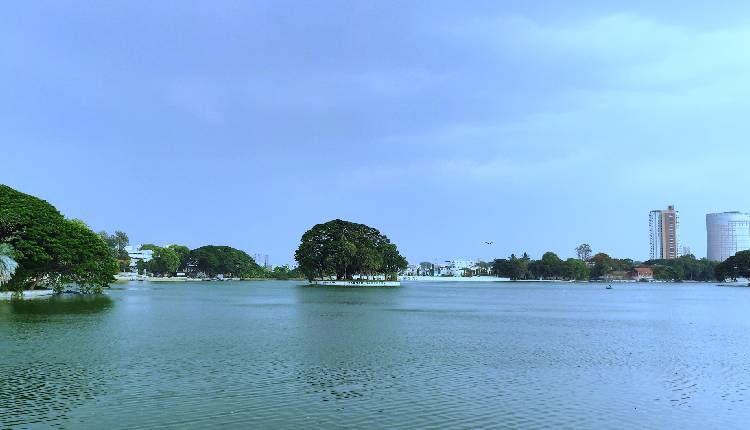 What could be better than a location where you can unwind away from the clamour of the city and savour the tranquillity of nature? One of Bangalore's largest lakes, the 125-acre Ulsoor Lake or Halasuru Lake was created by Kempegowda II and is located in the centre of the city. To experience the unadulterated beauty of nature, you can spend the day sailing with your partner or strolling across the lake.
Bannerghatta National Park
One of the well-known tourist destinations near Bangalore is Bannerghatta National Park, which is home to a variety of plant and animal species. The Government of Karnataka maintains the Bannerghatta National Park, which is situated about 30 kilometres from the city and provides jungle safaris to see the endangered animals in their natural habitat. Visitors to this location are drawn in by the Butterfly Park, Aquarium, and Snake House in addition to the Bannerghatta Biological Park.
Some more amazing places to visit in Bangalore:
● Nandi Hills and Skandagiri Hills
● Lalbagh Botanical Garden
● Vidhan Soudha
Things to know before visiting Bangalore to have a memorable trip:
The city blends traditional ambience with contemporary design: Bangalore possesses both modernity and old-world charm with a distinctly youthful vibe, so you'll immediately feel at ease. As you stroll through the city, you can take in the Neo-Dravidian as well as Indo-Saracenic architectural masterpieces that coexist with glass-topped skyscrapers.
The weather can change suddenly:
Bangalore experiences pleasant weather on a regular basis. It can, however, change from lovely sunshine to torrential rain in a matter of hours.
Every street corner has a cafe or a coffee shop:
Bangalore residents depend on the bistros and coffee shops for more than just their daily brew; they also provide a feeling of belonging. They serve as places for friends to get together, workplaces for professionals and reading retreats.
A growing craft beer scene is present in the city:
Bangalore residents are serious beer drinkers. Brewpubs and microbreweries have risen in the city as a result of their rapidly increasing love and appetite for beer, and it doesn't seem as though this trend will slow down any time soon.
Greener than you may have imagined:
Since there is green space almost everywhere in Bangalore, it is no wonder that it is also known as the "Garden City of India."
It's a good idea to learn some local terms:
Learn some local slang to impress the locals even though English is widely spoken and understood (albeit to varying degrees). Additionally, even Hindi, one of India's main languages, is not always understood in the city, so learning a few fundamental Kannada words can be useful.
If you have any other suggestions on how to have memorable Bangalore days during a trip to the Garden City of India, let us know!
We will be delighted to have your thoughts and feedback. Please write to us at [email protected]
Follow Life and Trendz on Instagram: https://instagram.com/lifeandtrendz?igshid=Yzg5MTU1MDY=
Facebook: https://www.facebook.com/lifeandtrendz
Twitter: https://twitter.com/LifeandTrendz