We all know that Delhi has some interesting historic places. But what if we tell you that the trending hotspot in Delhi is not a historic museum but a modern one? Yes, the Museum of Illusions in Delhi is the current favorite hotspot for many. Here, your mind is tricked in as many ways as possible. This fascinating museum is built on basic psychology, maths, and science concepts. Also, this strange museum is a perfect digital detox place.
Museum of Illusions is an architectural marvel where you will definitely get astounded as well as enlightened at the same time. The museum house many brand-new optical illusion rooms. Here, let's discuss some interesting things to know about Delhi's Museum of Illusion.
House of Illusion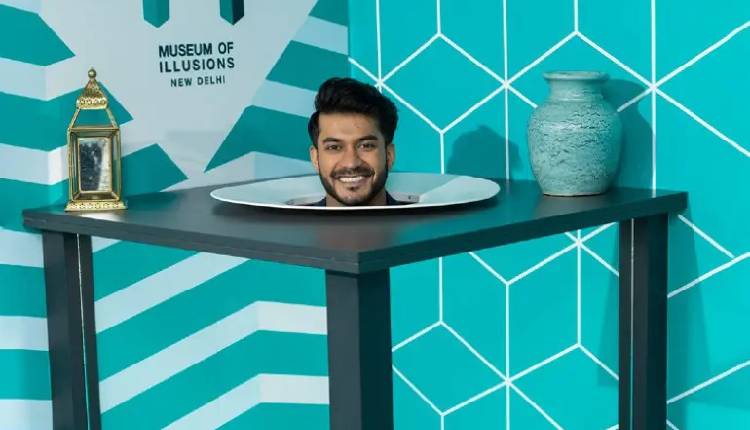 This museum houses many illusion spots as well as game rooms. Here, people of all ages can enjoy various activities. They have everything like brain games, puzzles, mathematical games, and brainteasers. Each game is tailored in a unique way and thus the place provides a 'never before' experience. Here let us have a look at some illusion exhibits at this museum.
You may also like: 5 Reasons to Choose Group Trips 
Swap Noses
In this space, you should align your face while standing on the other side of the mirror. Possibly you will get a new nose!
Anti Gravity Room
This room will confuse whether you are standing on a flat or slanted surface. You will see illogical things like balls rolling uphill and water flowing upwards.
The Beuchet Chair Illusion
This space shows that a person's size is just a perception. Here, you must sit on the so-called Beuchet chair to experience this for yourself. This illusion proves how a person's size perception changes depending on nearby things.
Stereogram
A stereogram is an image inside an image. Here, each image has a concealed object. When you bring a stereogram picture very close to your eyes and pull it away slowly, you can discover wonders!
Clone Table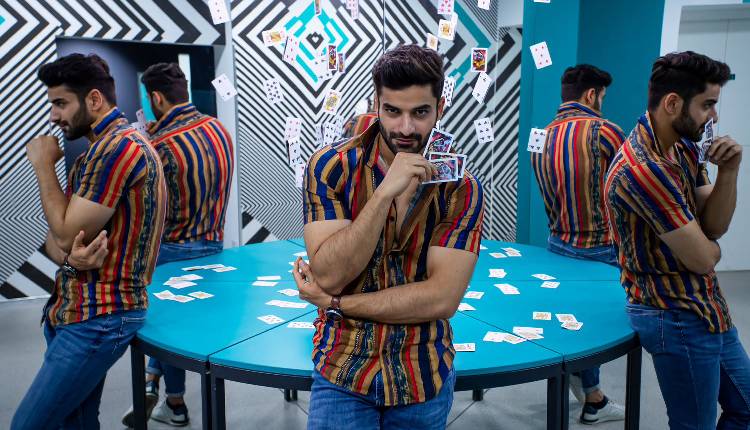 This space is a marvel filled with mirrors as well as reflections. Here you can witness 5 clones of yourself surrounding you.
Vortex Tunnel
This room will drive you crazy. The space has a stable surface and a rotating cylinder that makes up the Vortex Tunnel.
Hollow Face
This fascinating space is based on the convex and concavity concept. Here, the 'hollow face' follows us when we look at it from any direction. Thus, it is a unique as well as a creepy spot.
Tricky Stick
Here, the stick is fastened to a horizontal rotating plate. Now the stick must travel through a concave hole which might look impossible. But it always fits through the hole, contrary to what the human brain would naturally assume. This is just geometry!
There are many such exciting exhibits like color rooms, kaleidoscopes, and optical illusions. There is also a place where your 'head is served on a plate'. Also, the infinity walls, holograms, and turn tables are some interesting exhibits to check. Next time, book a ticket and discover the magic for yourselves.
Museum of Illusion – Ticket Price
The tickets are available on the museum's website. Just click the 'buy tickets online' menu and reserve your spot on the desired date and time. The cost for children is Rs 520 and for adults, it is Rs 650. Also, the ticket price for senior citizens is around Rs 500. This price is reasonable for the experience you get there. This magic world of illusions will definitely drive you crazy and is worth every penny.
Apart from the royal heritage spots, this is also a noteworthy place to visit in Delhi. This Museum of Illusions is a perfect place where your brain is tricked in a funnier way. Furthermore, you can also get some Instagram-worthy clicks here. Thus visit this place without any further delay and also add it to your Delhi itinerary list.
We will be delighted to have your thoughts and feedback. Please write to us at [email protected]
Follow Life and Trendz on Instagram: https://instagram.com/lifeandtrendz?igshid=Yzg5MTU1MDY=
Facebook: https://www.facebook.com/lifeandtrendz
Twitter: https://twitter.com/LifeandTrendzD