June is a month of intense heat and high temperatures. And the majority of you must be looking for locations to escape the heat and bustle of city life. Fortunately, you're living in India! Therefore, regardless of the season, you can have what you want when you want. On shady beaches, you can escape the sun or awaken your inner "adventurer" by climbing mountains. Alternatively, you might learn more about your nation by visiting its historical sites. Just make sure you read this post before you do anything. Because we'll be discussing the top places to visit in June 2023. So, without further ado, let's get started with the blog.
Top places to visit this June 2023:
Manali
Many gorgeous valleys in Manali are covered in fir, oak, and pine forests. Through the valley, the famed Beas River runs vivaciously. Tourists like visiting this location to experience the thrills, wildlife, nature, and tranquilly it has to offer. You might be likely to attend the charming Mela Bhuntar, often referred to as "Tahoolikhana," event in June if you're fortunate. To explore Manali, you need to stay there for at least 3 to 4 days. Skiing, white-water rafting, and paragliding are a few activities you may enjoy in Manali. You may reach Manali by flying into Bhuntar Airport. You can, however, take the long route to Manali by car.
You may also like: 5 Best Beaches that offer the best sunrise view in India 
Coorg, Karnataka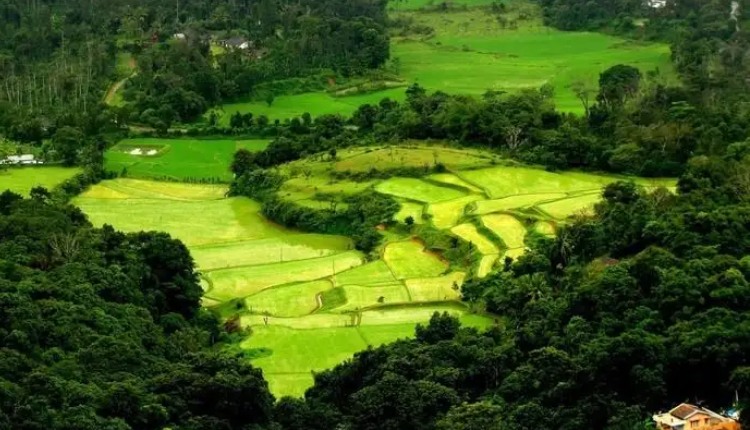 As the scent of fresh coffee awakens you, take in the majestic majesty of the misty parts of hills and streams. The name "Scotland of India" has been applied to Coorg, and it is a name that fits. It combines history, opulence, adventure, and wonderful cuisine in a seductive way. Because of its magnificent setting, size, and position along the Western Ghats, this well-known hill station noted for growing coffee is well recognised. Mangalore has the closest airport to Coorg, and you may easily travel there via public transportation. You can take a train to the Mysore railway station to reach there as well. In Coorg, you can do so much in just two or three days, including fishing and cleaning elephants at the camp.
Pondicherry
In Tamil Nadu's Pondicherry, a union territory with a seashore, you may experience a fusion of French and Indian culture. You can go to places like Rock Beach, Serenity Beach, Pondicherry Beach, and the Botanical Gardens in Pondicherry. You will undoubtedly feel as though you are someplace other than India in this French city of India. The Villianur Temple vehicle festival is held from May to June at the Sri Gokilambal Thirukameswar temple there. Since Puducherry is 10 kilometres away, you should undoubtedly go there. You may go to Villupuram via train. You can visit the domestic or international airports in Puducherry or Chennai, respectively, if you're flying. Alternatively, you can go from Chennai to Pondicherry along the charming East Coast Road.
Kodaikanal
The highlands of the Dindigul district in Tamil Nadu state are home to Kodaikanal, a well-known tourist destination and retreat. The residents have given this charming village a number of different names. However, "place to visit in summer" is the most popular. The "Kodai Vizha" – Summer Festival attracts tens of thousands of visitors from throughout the nation in May and June to this hill town. For two or three days, you can spend your time in Kodaikanal boating, horseback riding, and mountain biking. Kodaikana's closest airport is Madurai Airport, while Madurai Road is the closest train station. You could take the beautiful path by car from Madurai, Bengaluru, and Chennai.
Shimla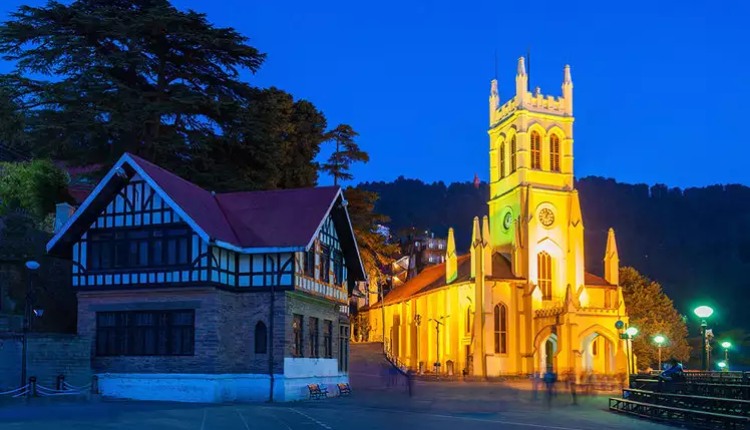 Himachal Pradesh's capital city, Shimla, is deserving of the title. It is renowned for its breathtaking scenery and outdoor recreation. Due to the variety of things to do, Shimla is becoming more and more well-known as an unconventional tourist destination. You can take part in the vibrant Shimla Summer Festival if you plan your trip for the beginning of June. You should go to places like Shimla Glen, Rashtrapati Niwas, Scandal Point, Annandale, and others. Jubbarhatti is the airport closest to Shimla when travelling by air. From Delhi, Chandigarh, and Manali, there are both public and private transport options. Shimla has excellent rail connections to other significant Indian towns, so you can also take the train.
Goa
Goa, a tiny haven on India's west coast, is known for its delectable cuisine. There are peaceful beaches, as well as a rich history of Portuguese and Indian influence. Naturally, Goa is well-known for its mouthwatering seafood and exciting nightlife all over the world. During your journey, you can participate in the thrilling Sao Joao Festival. We don't even need to tell you where to go because it's such a well-known summer destination. You can search for it all by yourself on the Internet.
We will be delighted to have your thoughts and feedback. Please write to us at [email protected]
Follow Life and Trendz on Instagram:https://www.instagram.com/lifeandtrendz/
Facebook: https://www.facebook.com/lifeandtrendz
Twitter: https://twitter.com/LifeandTrendz