There are numerous eye-catching instances of hotel interior design, but much fewer have interiors that were so carefully considered that they actually altered the discussion about design. The hotels that stand for bold thinking and forward-thinking design inspired us to look deeper into their legacies than just their outward appearance. Though several have completely closed, the majority are still available for booking. Plenty of them seems to have been updated over time. Check out some of the best hotels with the most innovative interiors in this post.
Top International Hotels with the Best Interiors:
The Greenbrier Resort
Inns all over the United States have benefited greatly from the influence of renowned decorator Dorothy Draper, although nowhere more so than it is at the Greenbrier resort in Sulphur Springs, West Virginia. The expansive resort first opened its doors in 1778, but Draper transformed it in 1947 in her distinctive modern baroque period, which is distinguished by broad stripes, floral drapery, vibrant colours, as well as black-and-white checkerboard floor tiles. Carleton Varney, a protégé of Draper's, has completed all renovations to the hotel since her passing.
Location: 101 W Main St, White Sulphur Springs, WV 24986, United States
You may also like: How to Choose Hotels When You Stay Outside?
The Beverly Hills Hotel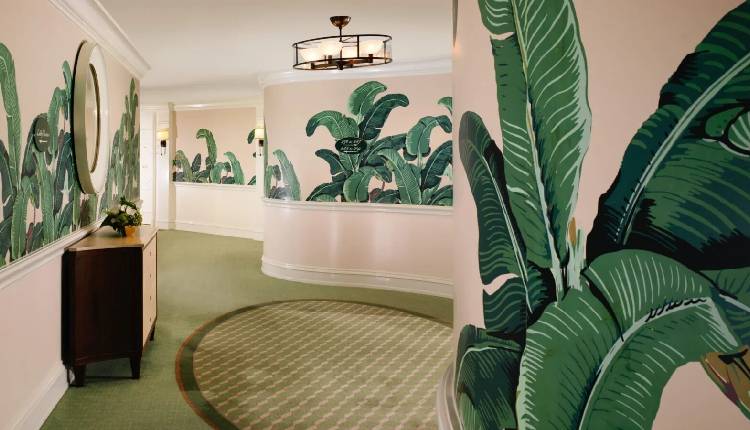 Although The Pink Lady had its beginnings in 1912, it wasn't until the 1940s that this really developed its enduringly iconic California style. In order to update the lobby, CW Stockwell's Martinique banana leaf decoration by Lucile Chatain was used, which had a significant impact on Los Angeles architecture. Highly innovative Black architect Paul R. Williams was commissioned to do this in 1941. Over the years, Williams made numerous improvements to the hotel, such as the script sign that is so beloved today.
Location: 9641 Sunset Blvd, Beverly Hills, CA 90210, United States
QT Perth Hotel
For their unconventional and defiant approach to aesthetics, QT hotels are renowned. But specifically, the QT Perth is a great place to find creative interior design. In contrast to QT hotels' typical love of vibrant colour, this location takes a slightly extra understated attitude. The rooms emphasise one dominant colour and instead use textures and components like marble, brass, and velvet to add personality. It combines opulent art deco style with modern cleanliness.
Location: 133 Murray St, Perth WA 6000, Australia
The Terrace Plaza Hotel
The Terrace Plaza Hotel in Cincinnati was built in 1948 by the budding architectural firm Skidmore, Owings & Merrill. It became the nation's first brand-new hotel following World War II. The hotel's interiors were embellished with contemporary works of art by Joan Miró, Alexander Calder, Saul Steinberg, as well as Jim Davis. Natalie DeBlois served as the project's project leader by using the hotel as a means of introducing modernism to the United States. It would be the first accommodation in the country to have features such as elevators without controllers, individual controls for the temperature in each room, as well as sofas that could be converted into beds by pressing a button. Although the hotel set the bar for contemporary amenities, it eventually began to deteriorate and was practically forced to abandon.
Location: 5 West 6th St between Vine and Race Streets, Cincinnati, Ohio, USA
Hotel Cala di Volpe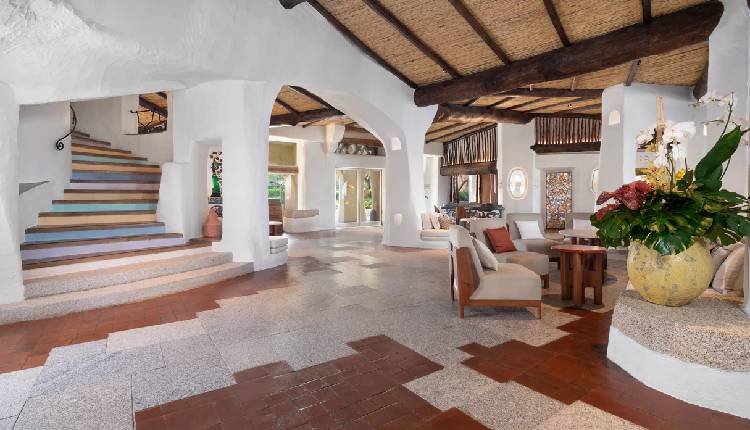 In order to preserve Costa Smeralda's natural features, Prince Karim Aga Khan IV made the decision to develop the vast stretch of rocky Sardinian coastline in the 1960s. Four hotels were designed by him, the most famous of which is Hotel Cala di Volpe, using some of the top architects of the time. The architect-sculptor Jacques Coüelle was the brains behind the wavy shape that appears to mix in with the surroundings. He employed organic components such as plaster, stained glass, as well as wood, much further ahead of his time, to give the opulent retreat its understated appearance. The hotel, which is now a part of Marriott's Premium Collection, just finished a four-year renovation by Bruno Moinard as well as Claire Bétaille.
Location: SP160, 07021 Capriccioli SS, Italy
Morgans Hotel
Although boutique hotels are now commonplace, the Morgans Hotel in New York City, which opened in 1984, helped start the trend for compact, modern hotels in hip urban areas. The interiors of Morgans, which were designed by French designer Andrée Putman and were the brainchild of Ian Schrager and Steve Rubell, embodied an understated look with a dash of the unusual.
Location: Somerset Pl, Swansea SA1 1RR, United Kingdom
Have you heard about any of these top International hotels with the best interiors before? Let us know!
We will be delighted to have your thoughts and feedback. Please write to us at [email protected]
Follow Life and Trendz on Instagram: https://www.instagram.com/lifeandtrendz_com/
Facebook: https://www.facebook.com/lifeandtrendz
Twitter: https://twitter.com/LifeandTrendz