There are several ways that one's clothing choices can impact how one looks. When wearing the wrong clothes, one can show up smaller than they actually are, while wearing the right clothes can make one look taller. It's all about the clothes. Although there is nothing wrong with wanting to dress however one chooses, keep in mind that different people have different tastes in fashion and that one's individual style may one day become fashionable. However, if you prefer to appear taller, here are some fashion ideas to help you achieve the desired look. So continue reading for some crucial styling advice to look taller.
Ways to have a taller look:
Pull your hair back.
Listen to what we have to say. Or, even better, go stand in front of the mirror and observe yourself. This is for girls who have longish hair (well beyond the shoulder) because short hair already works in your best interest in terms of height. A really easy way to make yourself appear taller is to show your neck; this will immediately lengthen you. If you want to add more height, you can wear everything in a high ponytail, twist, as well as bun. You can also pull it back however you want to. It is literal, but it is effective. On the other hand, wearing your hair down can leave you looking shorter for a number of reasons if you have extremely long hair, regardless of how lovely it is.
You may also like: 5 Winter Must-haves for Women
Dress in monochrome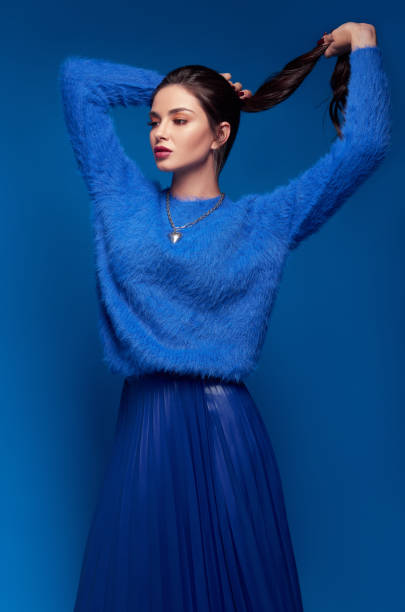 Wearing monochromatic clothing or colour-blocking in a single shade is one of the longest living tricks in the book for making one look taller. Adding a variety of textures and garments to your outfit and stacking various pieces to add interest are the best ways to avoid your outfit looking too basic. This also applies to your footwear. Choose pointed shoes or boots that are the same colour as your trouser to create the ultimate heightening impact (black is pretty ideal). Nude shoes in a colour that contrasts with your skin tone or one that is similar to it will lengthen your legs and prevent you from appearing to be cut off at the ankle if you're wearing a skirt.
Select vertical stripes instead of horizontal ones
Another classy way to give the impression that something is tall is to use vertical stripes. The presence of taller and more skimmed legs can be created by wearing clothing with vertical stripes. However, you should avoid wearing horizontal stripes because they might make you look shorter.
Put on shoe lifts
Shoe lifts continue to be a choice, yes. There are some discreet options available, and they might make your regular shoes more comfortable. However, even if you regularly object to shoe lifts, you should just not completely ban them on special occasions. Shoe lifts are nothing to be ashamed of if you want to make up for the height disparity if your significant other or date is taller.
Stick to Darker, Fitted and High Waisted clothes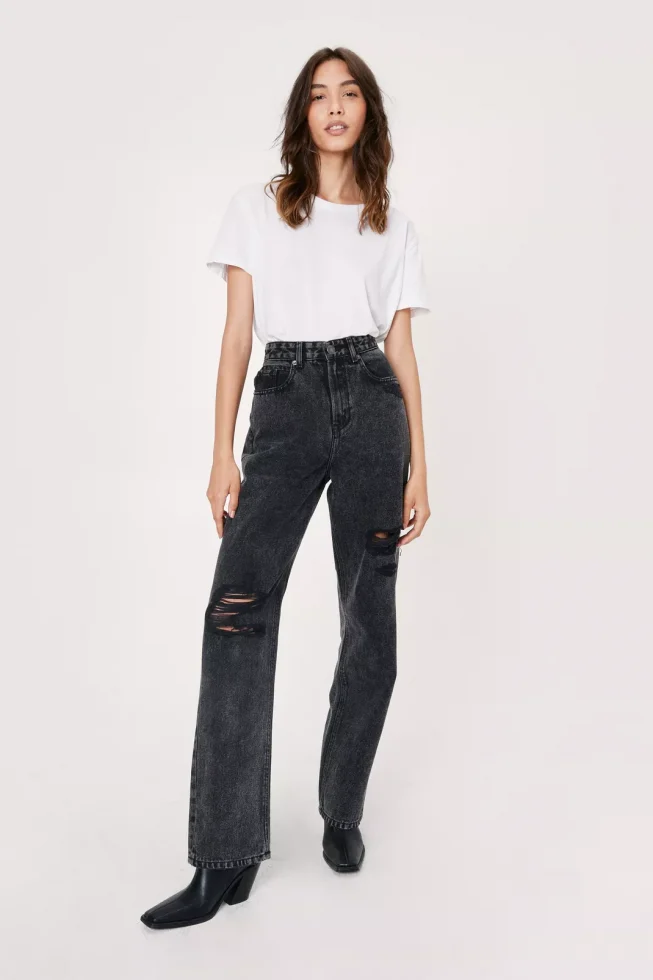 Wearing fitted, high-waisted, and dark-coloured clothing will help to elongate your legs to make you appear taller as a whole. The fact that black tends to be more slimming and that darker hues in general tend to reduce our size proves that this is not a myth. Pale-coloured pants are therefore more liable to produce you appear shorter (unless they have vertical stripes, maybe). Finally, of course, there are high-waisted fashions. The pinnacle of essentials for your petite frame. High-waisted pants will always extend your figure and make you appear taller and better-proportioned unless you are extremely short in the body (so in that case a mid-rise might be best). Just keep in mind that it must be tucked in or it won't count.
Don't forget to try new things
While style guidelines are useful, there are times when you need to take a risk and try something different. Purchase that sleek skirt you've had your eye on, and try on various prints. Even though not everything will look as beautiful on you as on the clothesline, experimenting is the only proven way to find out what does or does not look attractive.
Do you have any other tips to have a taller look for all the short people? Let us know!
We will be delighted to have your thoughts and feedback. Please write to us at [email protected]
Follow Life and Trendz on Instagram: https://www.instagram.com/lifeandtrendz_com/
Facebook: https://www.facebook.com/lifeandtrendz
Twitter: https://twitter.com/LifeandTrendz