7 Nostalgic Jewel Designs That Still Exist
Vintage jewel designs hold a special place in everyone's heart.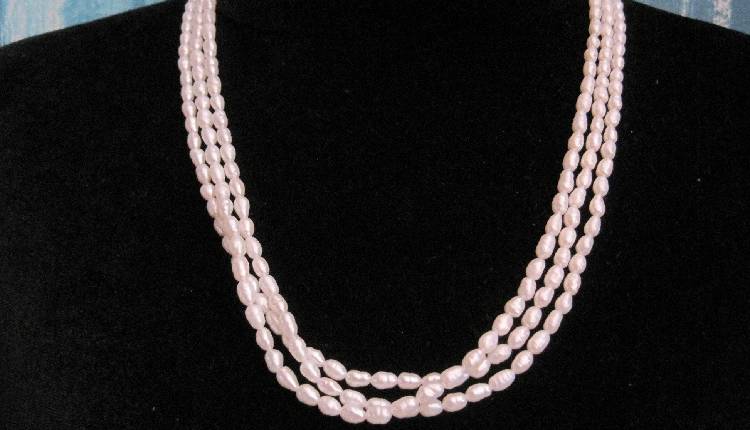 Nostalgic jewel designs or vintage jewels are always special for every occasion. Especially, vintage statement pieces are something to look for. Each jewel is carefully created to reverberate with the past and hint at the future. Thus they have a sense of charm along with regalness. From necklaces to earrings, everything has some unique designs for which they are remembered. Here, let us look at the list of seven nostalgic jewel designs that still exists in the market.
Sleek Chokers
Sleek metal chokers as well as chunky chokers have been a trend for a long. These sleek chokers are loved by many even now. This nostalgic piece can go very well with plain white shirts or any solid tops. You can also layer this with a sleek long chain for a more vibrant look.
Multistrand Pearls
Pearls are generally regal, ageless, and royal. It's been in style for ages. Especially, double-strand and multistrand pearl necklaces were a fashion statement in the early days. This conventional gemstone looks great with a modern garment like a sheer dress or a gauzy shirt.
You may also like: 10+ South Indian Ornaments that are Diminished from the Sight
Victorian Fringe Necklace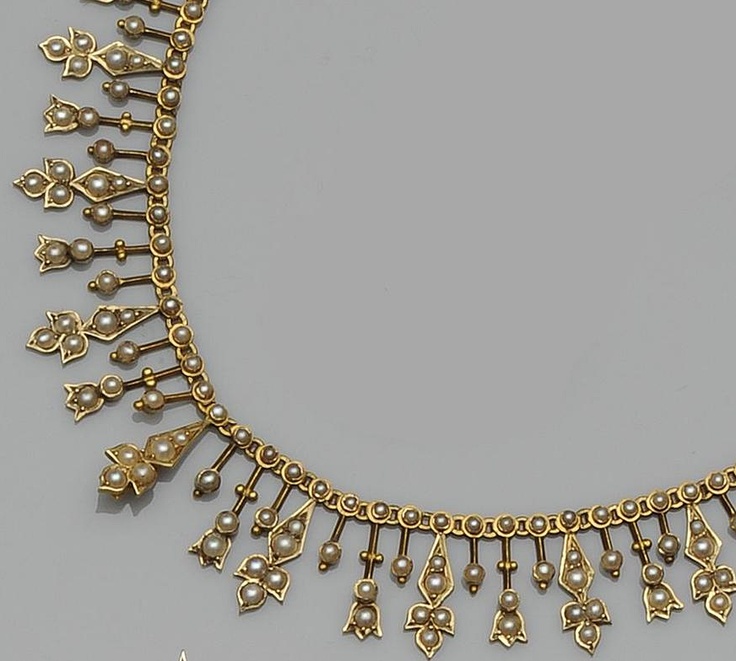 The fringe necklace is characterized as a collection of pendant components that hang from chains or cords around the neck. This necklace stormed the European nations in the early 1950s. The tiny fringe-like pendant in this necklace can be anything from gold to diamonds. Also, nowadays you can notice the old Victorian fringe necklace pattern with coloured thread fringes.
Cocktail Rings
Cocktail rings have an innately retro feel to them. Generally, these rings are only worn on formal, or celebratory occasions. These are chunky metal or gold rings with multicoloured stones studded. Keep this vintage option in your jewellery box to embrace the flamboyant feel in you.
Edwardian Rings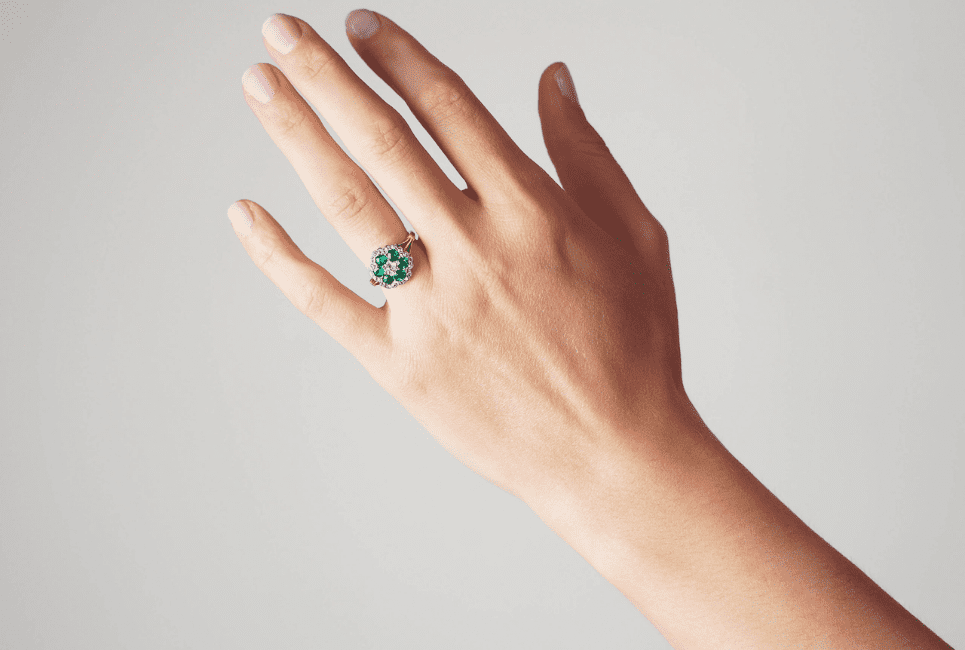 This type of distinctive and significant jewellery trend was popular from around 1901 to 1920. This was born in Edwardian England. Usually, Edwardian jewels include many little crafted diamond pieces. Especially, the Edwardian rings are a kind of special wedding ring. This nostalgic and royal jewel piece is still in trend.
Mango Design Jewels
When it comes to South Indian antique jewels, the classic mango-shaped haram designs and choker pendants are always in style. These long chains studded with gems and stones are often referred to as Maanga Maalai. They have a typical paisley design.
Double Creole Hoop Earrings
This vintage edit wouldn't be complete without mentioning the hoop earrings. Creoles earrings are closed hoops with heavy rims. This handcrafted jewel originated in the Creole culture of African-American and African-European communities. These earring styles are rich in historical significance. Also, in modern times, the double hoop style is elegantly redesigned in various shapes.
Nostalgic jewellery designs are huge right now. Many homegrown jewel brands are redesigning these to attract customers. These pieces are specially designed to embrace time. Thus make sure to safeguard all your antique jewels for they might become a rage in later days.
We will be delighted to have your thoughts and feedback. Please write to us at [email protected]
Follow Life and Trendz on Instagram:https://www.instagram.com/lifeandtrendz/
Facebook: https://www.facebook.com/lifeandtrendz
Twitter: https://twitter.com/LifeandTrendz