Amethyst Showcasing Sunita Shanker's Latest Kantha and Bandhani Collections
Amethyst showcasing Sunita Shanker's latest Kantha and Bandhani collections on November 22nd, 23rd and 24th, 2023 at The Folly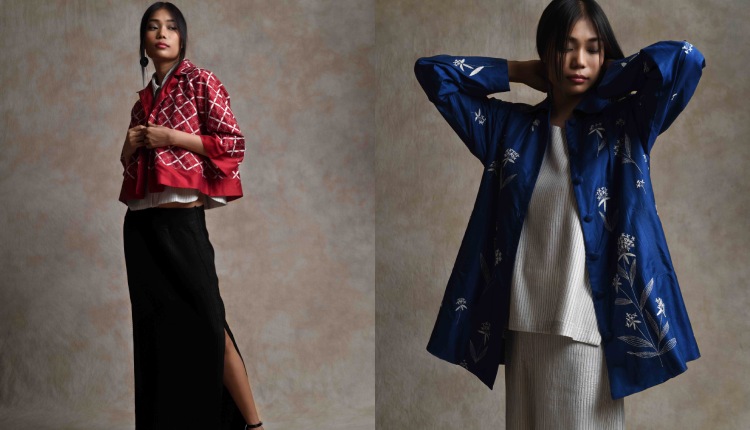 Amethyst presents the latest Kantha and Bandhani collections by designer Sunita Shanker in the price range of Rs.4,950/- onwards from 11.00am to 7.30pm from November 22nd, 23rd and 24th 2023 at The Folly, Amethyst, Whites Road, Royapettah, Chennai. Ph : 7338899176 / 8056018886
Tangible Memories: Kantha
Transformation is a powerful way to preserve memories as a tangible reminder of the past and experiences shaping lives.
Retracing the traditional practice of art of Kantha for up-cycling old textiles and making utility articles. An initiative was taken to work with skilled Kantha artisans in rural Bengal to breathe new life into a collection of old sarees. These old sarees, once used as offerings to deities in temples, were collected over the past five years, in an effort to retain their cultural relevance. A cohesive team of Karigars painstakingly worked in harmony, transforming a piece of textile into wearable art.
A thorough sorting was followed by a cleaning process for-the removal of vermillion & turmeric stains. In due course of time they were hand dyed in deep tones of plum, blue, midnight green and black. Followed by restoration by skilful hands. Then a creative team of women artisans in Bengal worked their magic into the textiles. Eventually, remodelled and shaped into classic wear, like Jackets and dresses. These textiles have been imbued in cultural importance and are tangible reminders of experiences, traditions and identities.
Quintessential Bandhani: Flowing Rhythm
The theme for the edit is based on the rhythm in which the fragrant branches swing in gentle breeze, with a few sprigs solitary afloat, creating patterns. An ongoing engagement with the craft creating synergy in innovation and the traditional practice. The Interplay of dots in rows, clusters, placed consecutively or singularly, big or small forming patterns. The evolution of creative vocabulary stems from understanding and working with the existing traditional techniques. Bandhani enhances the beauty and adds cultural value to the collection.
The collection comprises jackets, dresses, tunics, cropped tops, shirts, skirts, trousers, camisoles, overlays; each piece can be worn in multiple ways, coordinated with the pieces in the collection or as an individual prefers.