Leo Trailer is Out: The Bloody Sweet Transformation of Thalapathy Vijay in Lokesh Kanagaraj's Directorial, is Spine-Chilling
Ahead of the film's release on October 19th, Leo trailer is released today.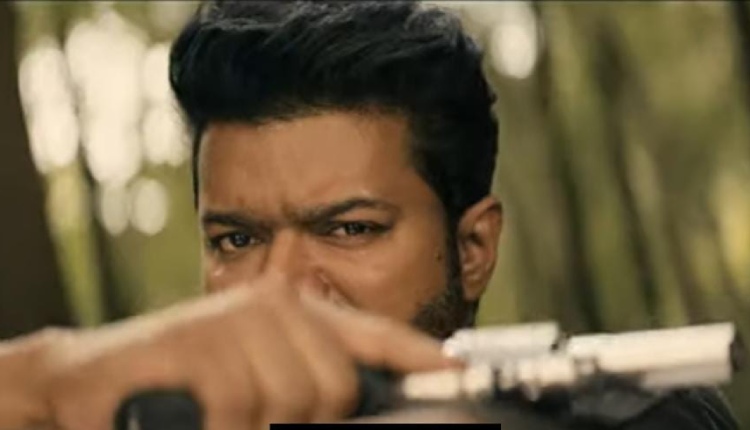 Finally, the wait is over. Leo trailer is officially released in Sun TV YouTube channel. The much-awaited trailer of the day has come out with a swag and style. In Lokesh Kanagaraj's filmography, Thalapathy Vijay gives a terrific transformation in Leo trailer, which is one of the unexpected sequences.
The 2.44 minutes long trailer, features Thalapathy Vijay in never-before-seen looks. Vijay as Parthi, is seen running for life as he is threatened by the menacing villains. However, he, then, decides to fight back to save his family. The transformation of Thalapathy Vijay is pure goosebumps as it expresses rage and anger. Meanwhile, towards the end of the trailer, it gives the glimpse of  Thalapathy Vijay as 'Leo' in totally different look. It, thus, leaves the audiences to guess whether 'Leo' is a dual action film.
Apart from this, Leo trailer also features Sanjay Dutt, Arjun, Mysskin, Gautam Vasudev Menon, Sandy Master, Mansoor Ali Khan and Trisha. In Lokesh Kanagaraj's raw style, the trailer is loaded with bloodshed and violence. He also tweets, "Unleashing my @actorvijay na in a never seen before avatar." With Anirudh's killer background music, Leo trailer is honed with perfection, towards the end rolls the 'Badass' track.
Helmed by Lokesh Kanagaraj, Thalapathy Vijay-starrer Leo is an action thriller drama. The film will be released in different languages including, Tamil, Telugu, Hindi and Kannada. Leo is slated to release on 19th October 2023.
You may also like: Makers Drop A Menacing Poster of Thalapathy Vijay 
We will be delighted to have your thoughts and feedback. Please write to us at [email protected]
Follow Life and Trendz on Instagram:https://www.instagram.com/lifeandtrendz/
Facebook: https://www.facebook.com/lifeandtrendz
Twitter: https://twitter.com/LifeandTrendz