Sarees are favored by many women across the globe. It has become a favorite attire for occasions as well as daily wear. Saree can be flaunted in many ways with the right fashion sense. Sarees are worn as traditional attire and are often flaunted along with flowers and jewels. It can also be modernized with a little twist and it still looks adorable on people. That's the magic of a saree! However you wear, you can flaunt it with ease. Here let us discuss the untold love story between sleeveless blouses and sarees.
The Daily Casual Look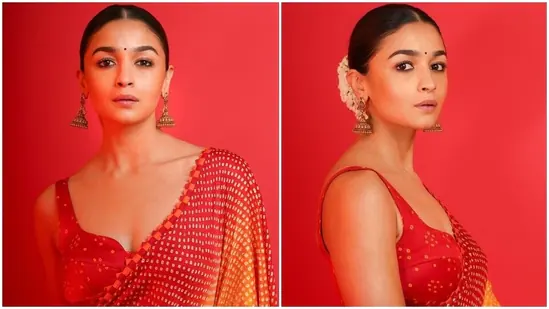 If you wish to flaunt your everyday saree look with just a single element, then go for sleeveless blouses. Floral pattern and kalamkari sleeveless blouses go well with plain cotton saree. They are the perfect blend of old and contemporary fashion. Also, a simple, plain sleeveless blouse can go well with any saree. Be it chiffon, georgette, or organza, it can magnify any saree look. Especially a plain black sleeveless blouse can easily be spotted in every modern women's wardrobe. They are such an underrated fashion piece that can elevate the whole look.
Be it high neck or closed neck; cotton or velvet. A black sleeveless blouse is the most preferred choice for anyone who wants to give a twist to their traditional saree look. Thus one can easily create an intensified saree look just by pairing it with sleeveless blouses.
You may also like: Simple Tips to nail the No-jewellery Look 
Party Look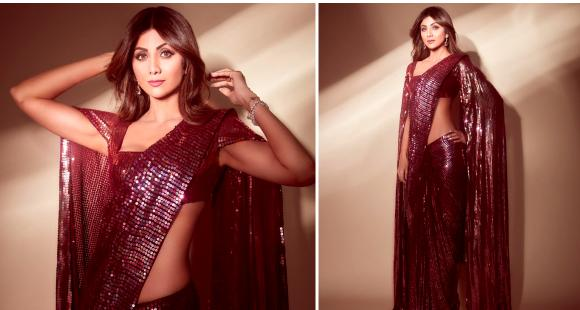 Sleeveless blouses are not just for daily wear but are also the best choice for a glammed-up party look. The recent trend of shimmery sequin sarees and sleeveless blouses are the best examples. Likewise, mirror-worked sleeveless blouses are also a fashion statement.
Even hand-worked lehenga blouses are also paired with sarees to create a trendy look. These lovely party wears are a current favorite of many celebs themselves. These are also the perfect choice for a glamorous reception or party look. Likewise, one can also go for a sleeveless velvet blouse to create a unique statement. Velvet blouses go well with any heavy sarees and are perfect for a party look.
How to accessorize?
When it comes to sleeveless blouses, you can always play with necklines. A deep-cut sleeveless blouse will always look good with a heavy neckpiece. Especially uncut stones go well with these costumes as they represent a blend of fashions. Also, the huge ear jewellery can also be flaunted with or without a necklace. Either way, it creates a chic look. One of the most underrated accessories when it comes to sarees is the hip chain or hip belt. For a more trendy look, one can also pair it with a leather waist belt.
Sarees are every women's best friend. When they meet the perfect jewels or gems along with a well-fitted sleeveless blouse, they create magic.
We will be delighted to have your thoughts and feedback. Please write to us at [email protected]
Follow Life and Trendz on Instagram:https://www.instagram.com/lifeandtrendz/
Facebook: https://www.facebook.com/lifeandtrendz
Twitter: https://twitter.com/LifeandTrendz