Tamil television actresses have recently gained more recognition for their flawless sense of fashion. Apart from their fine acting abilities, people also look at their costumes to draw some inspiration. In that way, many TV actresses are influencing the current generation of fashion fans. With their distinctive and stylish wardrobe choices, they are defining trends. Moreover, from traditional sarees to contemporary outfits, they are rocking various styles. They have also managed to garner thousands of fans with their fashion sense. Thus these 'fashion influencers' have a huge impact on the fashion choices of many. In this post, we'll look more closely at a few Tamil television actresses who are truly having an influence on fashion.
Roshini Haripriyan
The 'Bharathi Kannamma' actress made a comeback on television with 'Cook With Comali' season 3. Her CWC as well as off-screen ensembles were making a trend for a while. Also, Tamil TV audiences were consistently taking note of her dress choices. From trendy ripped jeans to long skirts and lehengas, she carried every outfit gracefully. Mostly, her love for cotton salwars and sarees is evident from her Instagram handle. Also, the way she perfectly pairs it with oxidized jewels is something to note. Thus the model/actress became a well-known name in the fashion world.
You may also like: Here's Why the Haasan Sisters are opposites when it comes to Fashion
Nakshathra Nagesh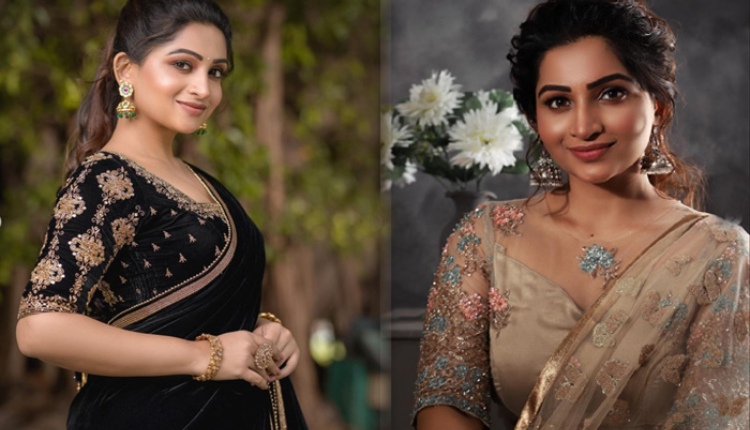 Television host and actress Nakshathra is popular for her trendy looks. Her distinctive sense of style has been influencing the fashion world for a while now. Nakshathra's ensembles and perfectly matching jewels are noteworthy. She frequently chooses exquisite sarees in a variety of patterns and colors. Furthermore, her wedding outfits also went viral for a while. She easily manages to strike a balance between comfort and elegance. Also, her Instagram handle is the best place to get trendy saree and lehenga ideas. Moreover, the actress has a personal YouTube channel to share tips with her fans.
Shivani Narayanan
Shivani got praised for her role in the 'Pagal Nilavu' serial. Many people even looked up to her sense of style. The TV actress frequently sports magnificent and daring attires. She also looks tall and graceful in every ethnic attire she dons. Shivani has a separate fan base for her bold fashion selections. She frequently gives classic clothing a contemporary spin to make them appear stylish and up-to-date. Her clothes inside the Bigg Boss house also made many heads turn. Furthermore, her Instagram page is stocked with stylish images that motivate her fans to try new outfits.
Asha Gowda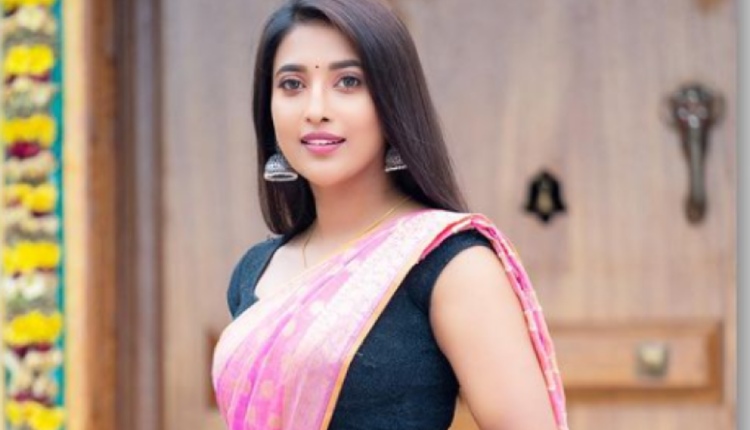 This ZEE Tamil TV actress is the latest sensation in the fashion industry. She is one of the few television actresses who garnered fans for her 'on-screen' look as well. Her subtle makeup and simple sarees as 'Vasundra' in 'Gokulathil Seethai' inspired many. Even her off-screen looks give us fashion notes. She gives utmost attention to detail and makes sure that her costumes complement her body shape and features. She is also among the very few who can don both ethnic and modern outfits gracefully.
Pavni Reddy
Pavni slayed the Bigg Boss season 5 with her fashion style. The Chinna Thambi actress managed to gain attention for her outfits in a BB house filled with models. This proves her as a powerful fashionista in the media world. Moreover, she is the epitome of cool and chic fashion. Pavni often takes a minimalistic approach to fashion. She frequently chooses modest yet elegant attire including gowns, salwar suits, skirts, and sarees that radiate grace and class. Right now, the actress's Instagram handle is not only filled with some best fashion moments but also some cozy love pics.
Chandini Tamilarasan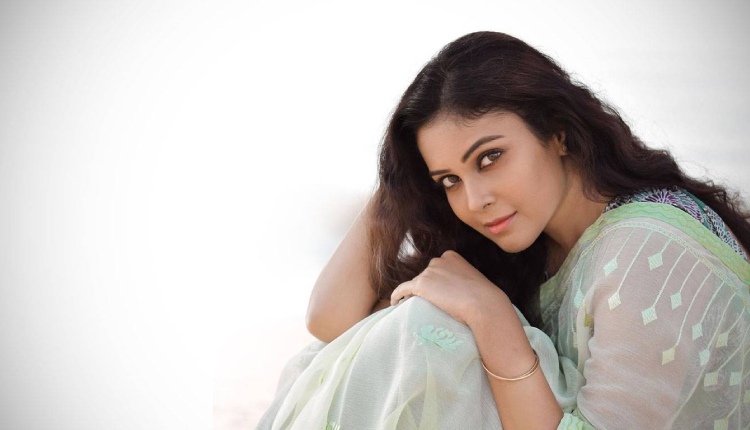 Chandini is a well-known face in the television industry. She has also done a few Telugu as well as Tamil films. She also frequently treats her followers and fans on social media with her gorgeous pictures. This attractive diva certainly understands how to turn everyone's attention to her by consistently uploading drool-worthy photos. Also, if you are looking to elevate your saree style, then do check her social handles. She effortlessly carries everything from fashionable blouses to striped sarees. Likewise from Kasavu to transparent sarees, the actress has donned everything to give some worthy fashion notes.
Samyuktha
This former model and pageant winner is the perfect guide for fashion. Samyuktha has also been in several fashion shows and magazines. This modern mom is known for her chic and trendy fashion sense. She often opts for stylish and edgy outfits and pairs them with sassy bags, and sunglasses. However, most of the time, it is her traditional looks that garner appreciation. She is one among the few who confidently dons ethnic outfits in bold colours. Undoubtedly, she is also the ideal 'fashion influencer' that anyone needs to follow.
Neelima Rani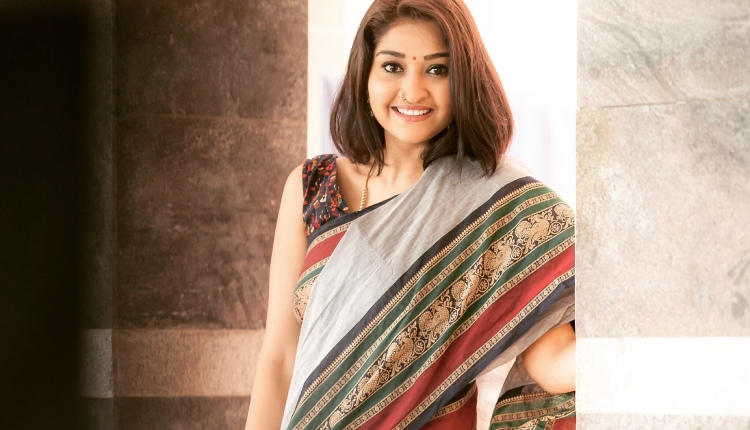 This popular television face is more popular for her chic sarees. Her love for sarees is evident both on-screen as well as off-screen. She has a huge collection of unique sarees in various patterns, prints, and colors. The actress also pairs it with perfect jewels and blouses. If you are looking for some statement sarees to fill your wardrobe then do check Neelima's social handles. With her flawless fashion choices, she inspires her fans and fashion enthusiasts alike.
We will be delighted to have your thoughts and feedback. Please write to us at [email protected]
Follow Life and Trendz on Instagram:https://www.instagram.com/lifeandtrendz/
Facebook: https://www.facebook.com/lifeandtrendz
Twitter: https://twitter.com/LifeandTrendz