In OTT, several spectacular shows and movies have been released in the past month. Many of us would spend more time on shortlisting shows than watching them. We know that your weekends are short and precious. Thus we have curated the top 10 shows and movies to watch this weekend. These are available across various OTT platforms. To spoil you with more choices, we have given you five movies and five series across various languages. Let's jump into the article to know more about these OTT flicks.
Jo & Jo
This Malayalam comedy film was released in theatres on May 13th. Amazon Prime started streaming this on 10th June. This light-hearted family drama is an instant hit among all audiences. The story revolves around a love letter received by two siblings – Jomon and Jomol. In an interesting turn of events, the letter finds its way to its receiver 'Jo'. To know which of the 'Jo' siblings received the letter, watch the movie on Amazon Prime. This movie is for anyone who wishes to sit with their family and watch a joyful picture.
Sarkaru Vaari Paata
For all those 'masala movie' fans – here comes Mahesh Babu's Sarkaru Vaari Paata. This Telugu action film revolves around a finance agent Mahi (Mahesh Babu) and his valiant actions. This film started streaming on Amazon Prime from 23rd June. This is a must-watch for those who want a weekend package of action, dance, comedy, and drama.
O2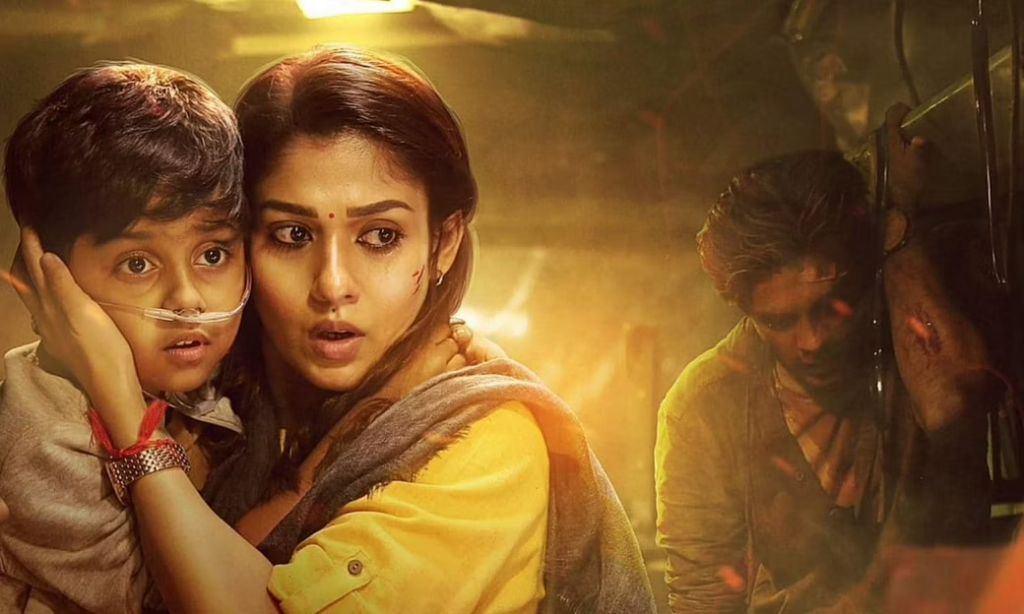 This Tamil thriller starring Nayanthara is available on Disney+Hotstar. The story focuses on a group of bus passengers who get stuck in a landslide. Nayanthara plays the role of a single mother who struggles to protect her son from all odds. This gripping movie was digitally released on 17th June.
Hustle
This English movie was premiered by Netflix on June 3rd. Adam Sandler plays the role of a sports scout in this flick. It is a treat for all those who love sports drama. Moreover the movie run time is just 117 minutes. Thus, it tops the list for those who need a quick watch. The film also has a 92% rating in Rotten Tomatoes.
Bhool Bhulaiyaa 2
This Hindi horror comedy film features Tabu, Kiara Advani and Kartik Aaryan. It is the sequel to the 2007 flick – Bhool Bhulaiyaa. The movie got released in theatres on May 20th, 2022. It was digitally streamed by Netflix on 19th June. The movie is a complete entertainer and has all the perfect 'masalas' to satiate one's taste buds.
Suzhal
This Tamil web series got released on 17th June and is available on Amazon Prime. This crime investigation series includes 8 episodes. Each of the episode runs for a 45-50 minute duration. Suzhal is an edge of the seat thriller which makes it a perfect bingeworthy watch for this weekend.
You may also like: Is Suzhal – The Vortex A Bingeworthy Series?
Umbrella Academy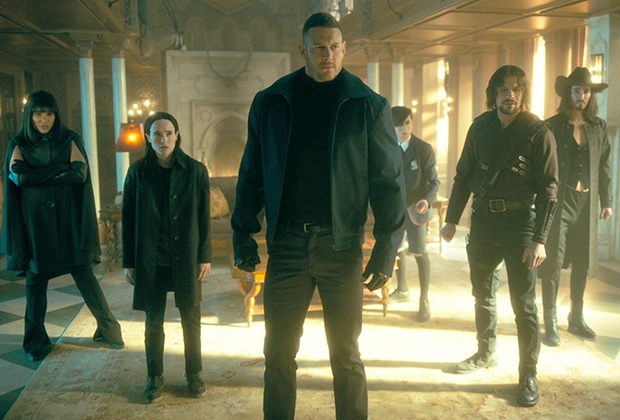 For all those 'Umbrella Academy' fans – Netflix released its 3rd season on 22nd June. Those who haven't watched a single epidose yet; its time to bingewatch all the three seasons!
This fictional superhero series is based on a comic book of the same name. The series touches many exciting elements like global apocalypse, time travel and grandfather paradox. Each season has 10 episodes which makes a total of 30. So plan a long weekend for this one.
The Boys
This American superhero series is available on Amazon Prime. The series renewed its 3rd season in June by releasing new episodes on every friday. The story revolves around a bunch of elite superheroes who work under a conglomerate called 'Vought International'. This engaging web series is a definite pick for those who love to watch violence and superhero acts on screen.
Escape Live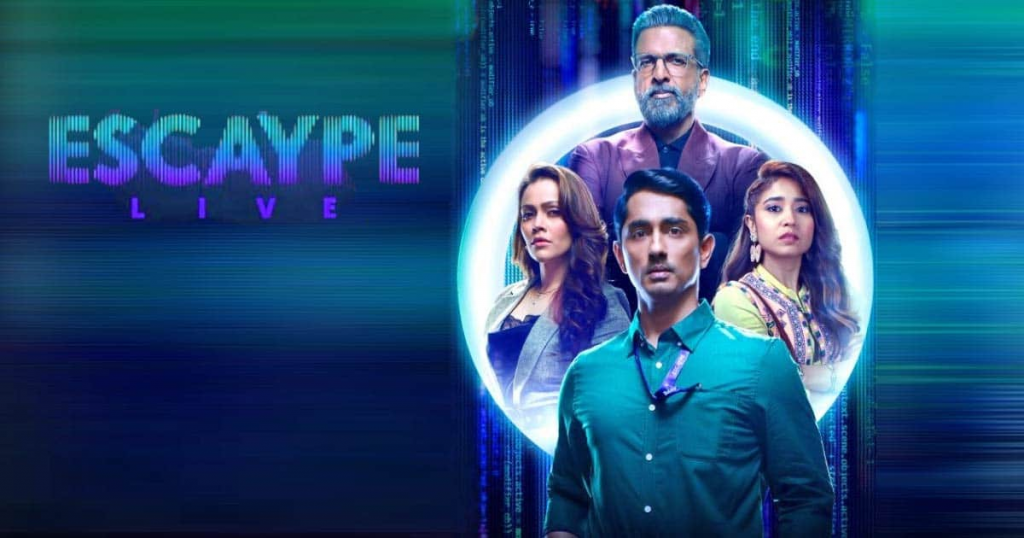 This Hindi social thriller series is available on Disney + Hotstar. This is the best pick for those who wish to catch a quick series. Hotstar has just released the first season which comprises 9 episodes. This thriller stars Shweta Tripati, Siddharth and Jaaved Jaaferi. The story revolves around 6 individuals who try to win fortune and fame from an app called Escapy Live.
Ms. Marvel
This American superhero miniseries is streaming on Disney + Hotstar. This marvel series shares continuity with other flicks of the MCU (Marvel Cinematic Universe). The story is also spinned around an Avengers fangirl named Kamala Khan. This miniseries has just 3 episodes and 3 more are yet to come this July. The lead star of this series – Iman Vellani got several accolades for her superhero portrayal. The series also has a Rotten Tomatoes rating of 96%
These are some of the recent OTT releases to look for. Hope we covered your weekend with bingeworthy watchlists. Now its time to get your couch potato mode on and watch all your favourite movies and series.