The year 2023 is going to be somewhat significant for the entertainment sector. With new seasons, many fantastic shows are returning, and a tonne of intriguing films are scheduled for release. The new seasons of popular shows like Riverdale, You, and Shadow and Bone will premiere in March 2023. Moreover, in the category of movies, titles like Murder Mystery 2 and Luther: The Fallen Sun will be available on streaming services in March 2023. The release of the Indian movie and TV show in March 2023, Gulmohar and Taj: Divided By Blood, is raising expectations that they will rank among the best in the business. So keep reading to acquire the full list of everything you can stream this month. Check out the list of movies and TV shows to watch in March 2023.
Movies and TV Shows to watch in March 2023:
You Season 4: Part 2
Release Date: March 9, 2023
Streaming Platform: Netflix
You has returned with its fourth instalment following three successful seasons. The 2014 Caroline Kepnes book with the exact same name serves as the inspiration for the crime drama. What happens in Joe's existence in the upcoming chapter will be fascinating to see. The first part of the fourth season recently debuted on Netflix on February 4, 2023, and the second part is scheduled to debut on March 9. Many fans are extremely excited about the upcoming episodes as a result of the shocking return of an old character in the season 4 trailer, which was just released a few days ago.
You may also like: Shadow & Bone Season 2: Coming to Netflix on March 16
Gulmohar
Release Date: 3 March, 2023
Streaming Platform: Disney Plus Hotstar
The upcoming drama Gulmohar, which stars Manoj Bajpayee and Sharmila Tagore in the main roles, explores the complex relationships of a family who must soon relocate to a new place in a new city. They intend to commemorate Holi alongside each other at home one last time before leaving. Rahul Chittella wrote and directed the film, which will be made available on Disney Plus Hotstar on March 3rd. Additionally playing prominent roles in the movie are Suraj Sharma, Kaveri Seth, Amol Palekar, Simran, as well as Utsavi Jha.
Murder Mystery 2
Release date: 31, March 2023
Streaming Platform: Netflix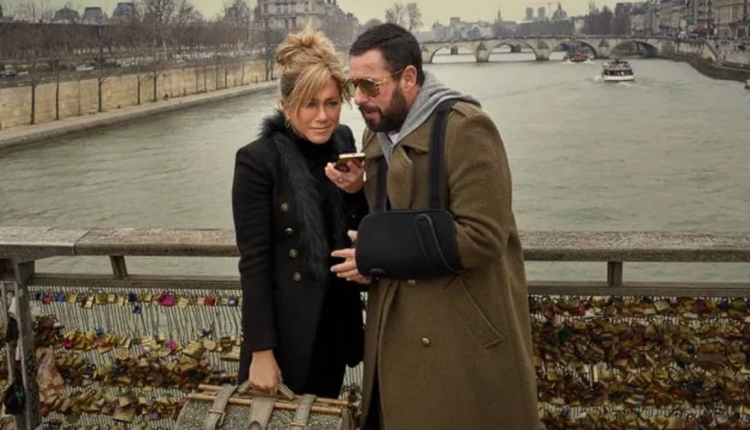 When their buddy, the Maharaja, is abducted at his own marriage ceremony, Jennifer Aniston and Adam Sandler, who play a husband and wife turned full-time private investigators, find themselves in the midst of an international kidnapping. In the first movie, which was released on the platform in 2019, Audrey and Nick are on a much-anticipated holiday in Europe when they unexpectedly find themselves suspects in a murder investigation.
Taj: Divided By Blood
Release Date: 3 March, 2023
Streaming Platform: Zee 5
Taj: Divided By Blood is premised on the Mughal Empire's history and various eras. It depicts the stages of each Mughal time frame graph. The historical programme, which features Naseeruddin Shah and Aditi Rao Hydari in the lead roles, will depict the emergence and demise of the Mughal dynasties. The historical drama, a Contiloe Pictures production, will begin streaming on ZEE5 on March 3 of this year. Other main characters in the television show are played by actors like Dharmendra, Zarina Wahab, Sandhya Mridul, Aashim Gulati, Rahul Bose, as well as Taaha Shah.
Luther: The Fallen Sun
Release date: 10 March, 2023
Streaming Platform: Netflix
If you've been an Idris Elba fan for a while, you should put this one on your list of must-watch movies. Idris Elba plays detective John Luther, who is imprisoned while a psychotic London serial killer kills people. He breaks out of jail, taking charge of his own fate, and searches for the heinous offender by himself. The movie is a remake of the hugely popular television series with the same title, which aired from 2010 to 2019.
Riverdale
Release Date: 29 March, 2023
Streaming Platform: The CW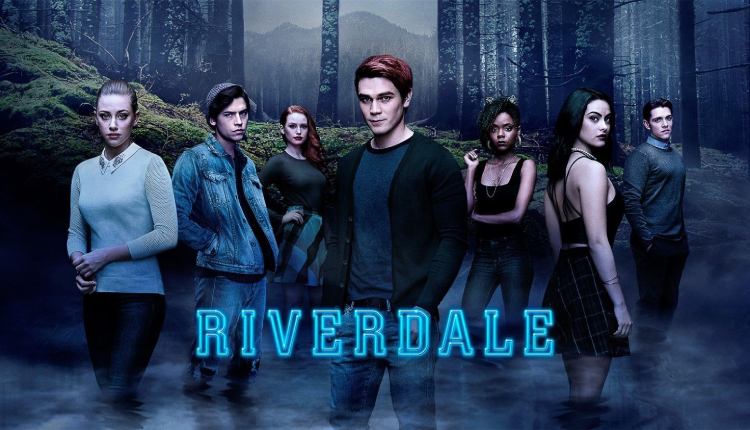 The long-running show based on the "Archie" comic book characters is entering its final season. Fans are curious as to what the authors have in store for the characters' final send-off as they get ready to say goodbye in the final instalment. The main cast of the show will all be present for the final goodbye.
What are some more Movies and TV Shows that you're looking forward to watching in March 2023? Let us know!
We will be delighted to have your thoughts and feedback. Please write to us at [email protected]
Follow Life and Trendz on Instagram: https://instagram.com/lifeandtrendz?igshid=Yzg5MTU1MDY=
Facebook: https://www.facebook.com/lifeandtrendz
Twitter: https://twitter.com/LifeandTrendz