Architecturally Mind-blowing First-Ever Guitar-Shaped Hotel in the World!
A 450 feet tall building built in the shape of a guitar all set to amaze the world.
Gonna be the top Hard Rock Hotel in the world history.
Are you ready to hit the rock and roll lifestyle in the most amazing way over here?
The hotel is going to be an awe-struck one ever in Hollywood and is the first-ever guitar-shaped hotel. As per the reports, the project is valued to USD 1.5 billion which is Rs. 1,04,76,07,50,000 approximately and it is said to be a part of the Hard Rock which is the chain of hotels in Hollywood. So, the hotel is gonna be a 450 feet tall building with a jaw-dropping shape of a guitar and thus transforming it into a topmost Hard Rock Hotel in the history of the world. This unimaginable hotel would be incorporated with rooms as large and grand as 515 square feet which would also be spacious as well, according to the reports.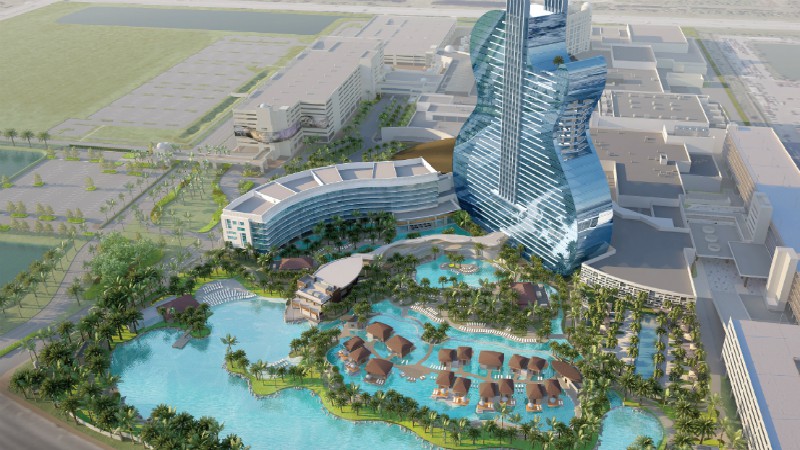 Architecturally amazing hotel further inhabits 10 acres lagoon styled pool, a lazy river, a 12,000 sq.ft stunning rooftop bar, multiple shopping, a 41,000 sq.ft spa, a farce comedy theatre, 14 different restaurants to choose, 3,000 slot machines to enjoy and 228 game tables at the casino to proffer a pleasant ambience for the guests to fill with merriment. The outstanding hotel also provides personalized services such as butler services and a private pool. But what's more interesting and uniquely awe-inspiring is that it captivates the music hearts to this damn top hotel by offering 7,000 seat concert venue, where it hosts 100 shows per year, that includes whooping concerts, boxing matches, mesmerizing theater shows and other. Many Hollywood singers would be performing here at the hotel which would leave you speechless at the moment.
Being the Masterpiece and the property of Seminole Hard Rock Hotel and Casino, Hollywood, the referred 'Guitar Hotel' all set to welcome its guests and it took almost three complete years to amuse the world. The majestically mountainous guitar-shaped hotel just arrived in Florida!