Best Theme Music Ideas for a Halloween Party
If you are planning to throw a Halloween Party, then we've some best theme music ideas to make it spooky enough.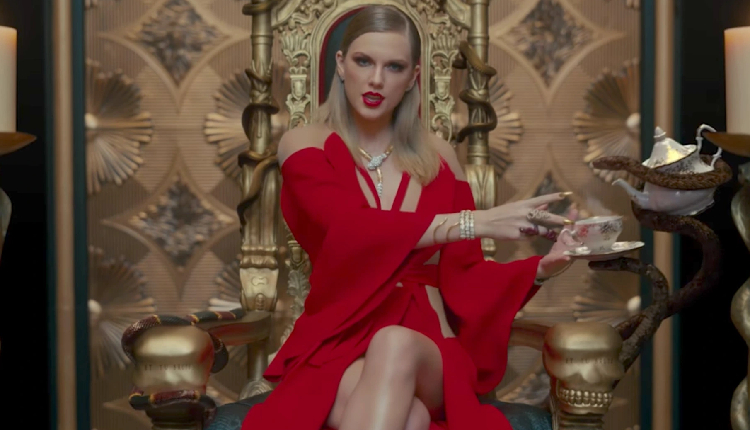 If you are as excited about Halloween as we are, you probably began thinking about your costume in, oh, let's assume, either June or July. It's still not too late to get into the Halloween spirit, even if the spooky season crept up on you this year. Start by gathering the spookiest playlist of all-time Halloween songs and watching your favourite spooky Halloween movies. Some of the songs on this list you'll undoubtedly recognise, while others might come as spooky surprises. In either case, their eerie lyrics make for clever Halloween sayings or creative Halloween Instagram captions. Hint: Almost every line from "This Is Halloween" will be effective.
Along with rock songs from groups like The Eagles, you'll also discover dance-pop hits like "Monster" by Lady Gaga and "Heads Will Roll" by the Yeah Yeah Yeahs. Once you've added this Halloween playlist to your Spotify queue, all you'll need to prepare for October 31 is a sizable bowl of candy and some spooky drinks.
You may also like: How to Decorate Your Home for Halloween Party? 
Best theme music ideas for a Halloween Party:
"Bury a Friend" by Billie Eilish
Are you looking for more contemporary music for your playlist? Billie Eilish's most recent hit is the ideal example of a dark pop song that manages to be both catchy and chilling.
"Stranger Things" Theme by Kyle Dixon & Michael Stein
Is there a song better suited for Halloween than the eerie Stranger Things theme? No, there isn't!
"Haunted" by Beyonce
It's only fitting that Queen Bey would deliver a frightfully catchy song and accompany it with a similarly unsettling music video.
"Haunted" by Taylor Swift
Speaking of fantastic songs called "Haunted," this one by Taylor Swift is everything you could possibly want in a gloomy, dramatic break-up anthem—and more!
"Monster Mash" by Bobby (Boris) Pickett
You have heard it all before, yes. No, it hasn't become any less memorable or less of a timeless Halloween classic.
"The Phantom of the Opera" Overture by Andrew Lloyd Webber
The epic, instantly recognisable organ intro is without a doubt something that everyone will enjoy, even if they aren't musical theatre fans.
"Anthem" by Michael Ables
The opening song from the psychological thriller Us was intended to feel like an "evil march," according to composer Michael Ables.
"I Put a Spell On You" by Bette Midler
The eccentric Sanderson sisters, who cause havoc in a small town, are featured in Disney's sinister '90s hit Hocus Pocus. We always get into the holiday spirit when Bette Midler sings "I Put a Spell On You."
"Thriller" by Michael Jackson
Nothing compares to a group of zombie backup dancers. You can't stop yourself from imitating all of their iconic moves.
"This Is Halloween" by The Citizens of Halloween
The enthusiasm Jack Skellington has for this spooky holiday is quite contagious.
"Ghostbusters" Theme by Ray Parker Jr.
When you jam to this timeless song, you won't be concerned about ghosts.
"I'm in Love with a Monster" by Fifth Harmony
For this funk-inspired song, grab your significant other. You did, after all, dress up in a couple's costume for that reason.
"Heads Will Roll" by Yeah Yeah Yeahs
The Yeah Yeah Yeahs managed to transform the disturbing subject of beheading into an insanely catchy anthem.
"Monster" by Lady Gaga
Lady Gaga's debut album contains a song titled "Halloween," which is very fitting for the holiday.
"Wolves" by Selena Gomez & Marshmello
We can safely say Selena Gomez is an expert on Halloween since she starred in the Hotel Transylvania film series.
"Witchy Woman" by The Eagles
Even though the song is a classic by the Eagles, the lyrics' references to witches go well with the season.
"Demons" by Imagine Dragons
Even though you might hear this song all year long, it's still appropriate for Halloween because it's about demons hiding.
"Ghost" by Halsey
This is, after all, a love song. Every party, however, needs a few mashed in, and this track delivers thanks to the eerie music and the line, "My ghost, where'd you go?"
"Maxwell's Silver Hammer" by The Beatles
Don't be misled by the song's upbeat pace. It revolves around a student named Maxwell Edison who kills people with hammers.
"Look What You Made Do" by Taylor Swift
Even if Taylor Swift isn't your favourite artist (we'll believe you if you say so), you can't really deny how incredible this song is, especially at this time of year.
We will be delighted to have your thoughts and feedback. Please write to us at [email protected]
Follow Life and Trendz on Instagram:https://www.instagram.com/lifeandtrendz/
Facebook: https://www.facebook.com/lifeandtrendz
Twitter: https://twitter.com/LifeandTrendz