Chinese cuisine is one of the most popular cuisines that Indians enjoy from time to time. Chinese dishes will always have their category in practically all restaurants and food booths across the country. Some folks enjoy eating Chinese food at roadside booths with their companions in the evening. This is arguably the most common Chinese food scene in India. So, in this piece, we'll look at some of the most popular Chinese foods that Indians can't even imagine living without.
5 Chinese foods that Indians love the most:
Spring Rolls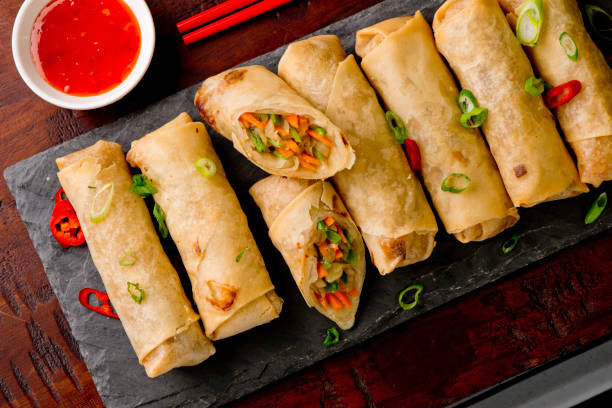 Spring rolls are a staple appetiser at all Indian household events and gatherings. When you visit someone in the evening, you will most likely be greeted with sweets and spring rolls. Spring rolls are stuffed with a variety of vegetables such as cabbages and carrots. It is then filled with the dough and fried till golden brown before being served with ketchup or other sauces. For any occasion, many people like to get these spring rolls from local food sellers or hotels. However, some Indians enjoy making it at home for special occasions.
You may also like: 4 Types of Biryani You Should Never Miss Tasting
Chowmein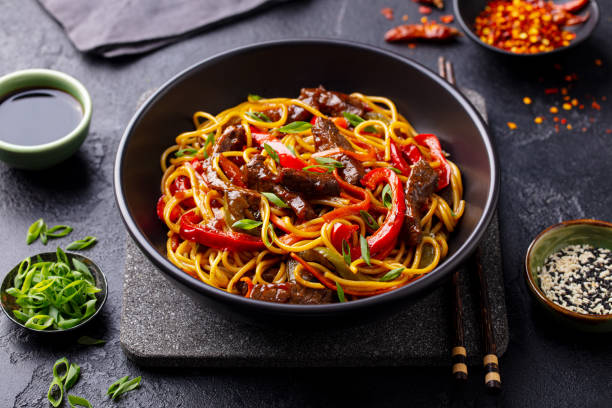 Chowmein, also known as chu-mèing in Chinese, is a popular dish in the country. Chowmein, as it is known in India, is essentially boiling noodles mixed with a variety of vegetables such as cabbages, green onions, and so on. It is then combined with soy sauce, scrambled eggs, and sometimes MSG for flavour. You can easily prepare it at home with any type of noodles and vegetables you desire. If you buy it from a food cart or a restaurant, it will normally cost at least INR 30 for one serving. And this Chinese food can be a light dinner or a late-night snack if you're in the mood for something light and scrumptious.
Manchurian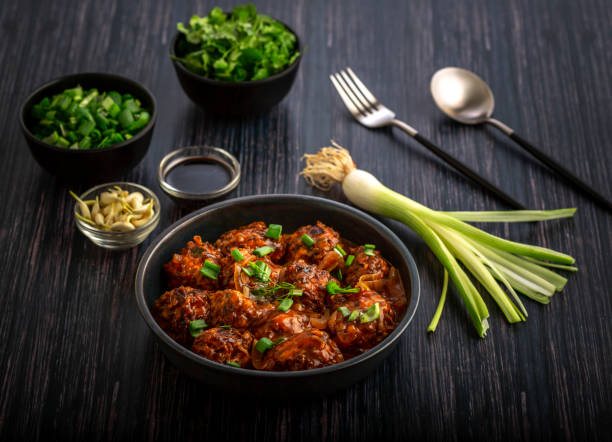 Manchurian can be cooked using a variety of ingredients, such as chicken, paneer, and gobi. Non-vegetarians will like the chicken version, while those who do not consume meat will enjoy the paneer and gobi version. Soy sauce is a common element in Manchurian foods. It enhances the vital sweet and bitter flavours found in all Manchurians. Many people believe that Garam Masala was used in place of Soy Sauce when this Chinese food was initially created. However, probably, the cooks are now utilising both garam masala and soy sauce in all Manchurian recipes.
Fried Rice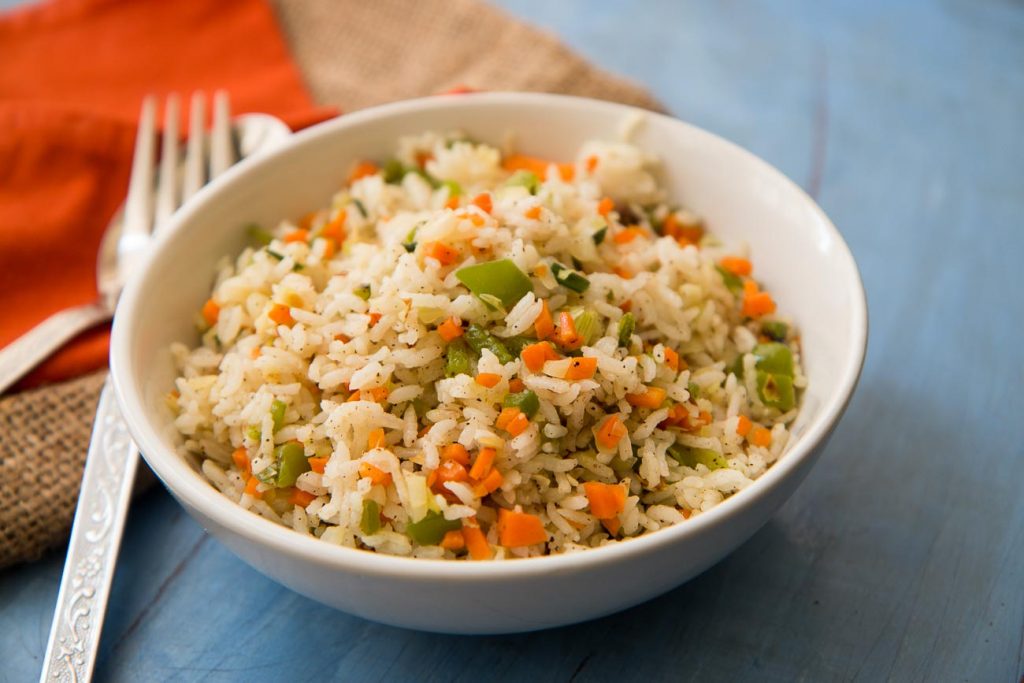 Fried rice is the most popular and well-liked Chinese food among Indians. Fried rice is the first food that comes to mind when you mention wanting to eat anything Chinese. In India, there are numerous variations of this particular Chinese dish. Some people prefer it plain and white, while others prefer it with Szechuan sauce. Fried rice is available in practically all eateries and food carts in India. For an exciting lunch, people frequently eat this Chinese food with chicken or paneer inside.
Hakka Noodles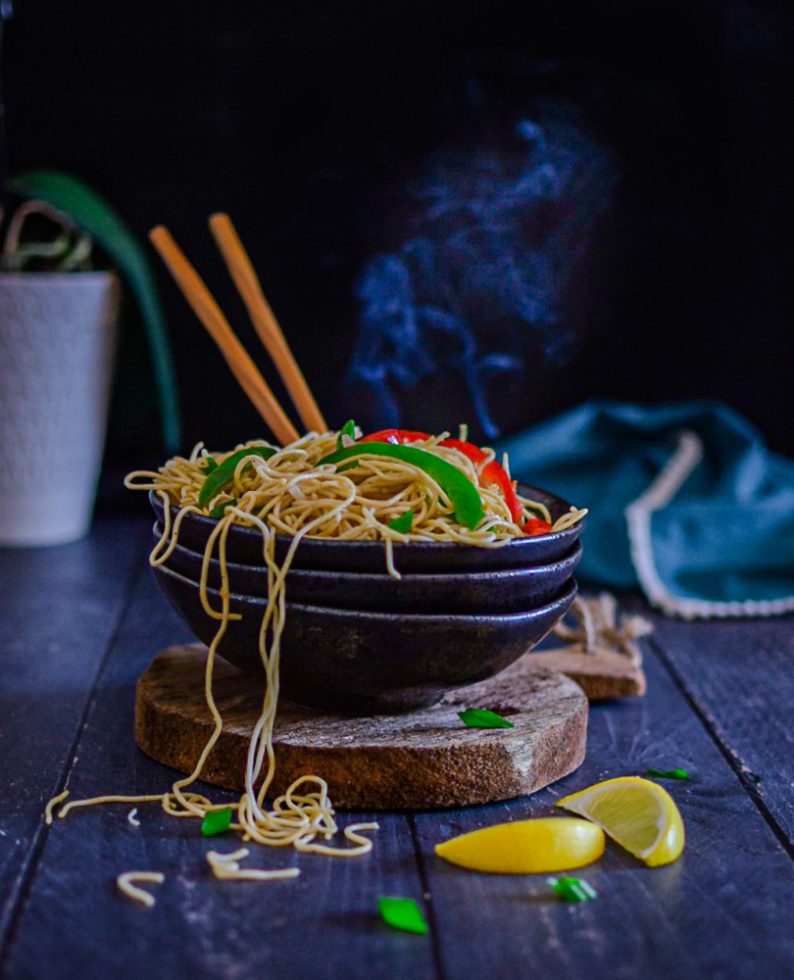 Hakka Noodles are identical to other instant noodles, however, the main difference is that there will be no flavour makers inside the packet. To season it properly, you'll need to make your own spices and sauces. Vegetables, particularly bell peppers and carrots, are a significant component of Hakka Noodles. You can purchase Hakka Noodles in the market and prepare them at home for a substantial dinner. If you don't want to botch up a renowned Chinese dish, you can enjoy the fresh air and get it from any neighbourhood vendor.
Obviously, there are other Chinese foods that Indians cannot live without. However, we have just highlighted the top 5, not all of the Chinese foods in India. So, tell us in the comments what your favourite Chinese foods to eat in India are!