5 Must-have Breezer Flavours for a House party
Best Breezer flavours to check on before you have a glitzy house party. Save it for later!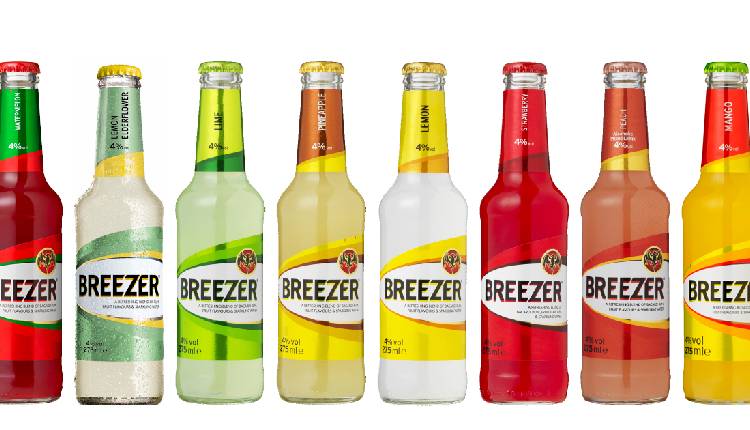 Browsing for some best Breezer flavours? Hosting a year-end house party? You've got the food, you've got the music, you've got the people. What's missing is a perfect drink to add life to the party. All you need is a Breezer to dance with, to laugh and to have a conversation over!
Your party is only as good as the drinks you serve. So we've put together 5 must-have Breezer flavours at all house parties this year!
Blackberry
Not many are aware of Breezer's Blackberry flavour. If you like Blackberry ice cream, you will definitely love this Blackberry-based brew. Refreshing, new and unique – it'll add a wintry touch to your house parties and be something new for everyone to try.
Cranberry
Hard liquors are not desirable at house parties, cocktails are your best friends here. Something to sip on and get you in the party mood, the Cranberry Breezer or a cranberry-based cocktail will come to your rescue. This is everyone's go-to breezer. It's the perfect
Jamaican Passion
An exotic touch that never goes wrong. Only a few things can achieve the perfectness of the classic Jamaican beer but, Breezer's Jamaican Passion is a winner in its own right. A delicious blend of tangy and smooth, you will never go wrong with this! It is widely loved for a reason and we definitely recommend it too.
You may also like: 3 Reasons to Choose Jamaican Breezer Flavour 
Lychee
Add a tropical touch to your party with the Lychee Breezer. This is yet again, a great cocktail blend. Get yourselves a cocktail set and have a blast making your own drinks. It could either be a fun game or lead to great drunk stories you'll tell for years. A win-win, we would say!
Mango
A funky Alphonso touch in case of the winter blues. If you were missing summers (and mangoes) then let us bring it back to you in a breeze. The Mango Breezer is the best flavour to complete this set of Breezers and complete your drinks array to host the best house party of the year!
We will be delighted to have your thoughts and feedback. Please write to us at [email protected]
Follow Life and Trendz on Instagram:https://www.instagram.com/lifeandtrendz/
Facebook: https://www.facebook.com/lifeandtrendz
Twitter: https://twitter.com/LifeandTrendz