DELECTABLE HEALTHY UPMAS TO LEARN!
Do not turn your heads away from the bowl of nutrition!
Try learning something healthy and useful to build your body's strength!
Quarantine days would make you feel bore uff! What could you do to spend these days interesting? You could learn something new or involve yourself in interesting and fun-filled activities such as adding a new hobby, cooking, baking, and exploring yourself and your hidden talents as well. When it comes to cooking, it is always fun and loving as you are cooking for your family members you would adding aroma of love in it. Since staying at home all day would make you feel tedious, you would try cooking for your family by trying some new simple dishes which could be served as snacks as well. As we are quarantining at home, we might have enough time to eat and relax and try new dishes which would be healthy for our bodies. So, here are a few palatable upmas to try at home.
RICE UPMA: Naturally, upma would be hated by many of us when our moms say it's upma for our breakfast. But it is a bowl of healthiness which would be helpful for you at times when you are running out of time. You could prepare the rice powder in advance and store it in a container and use it when you ready to prepare rice upma. A 10-minute preparation of rice upma is a traditional breakfast thing in South Indian cuisine. Try preparing rice upma and enjoy the evening with your family if you do not want it for breakfast.
LITTLE MILLET UPMA: Known as Samai upma in Tamil, Little millet upma is super-hit breakfast for your day. It is actually good for diabetic people and healthy for others as well. Mostly people would not choose little millet as does not taste well but it is super-healthy food. As it is low in calories and filled with nutrition, this 10-minute little millet upma would be best for your day.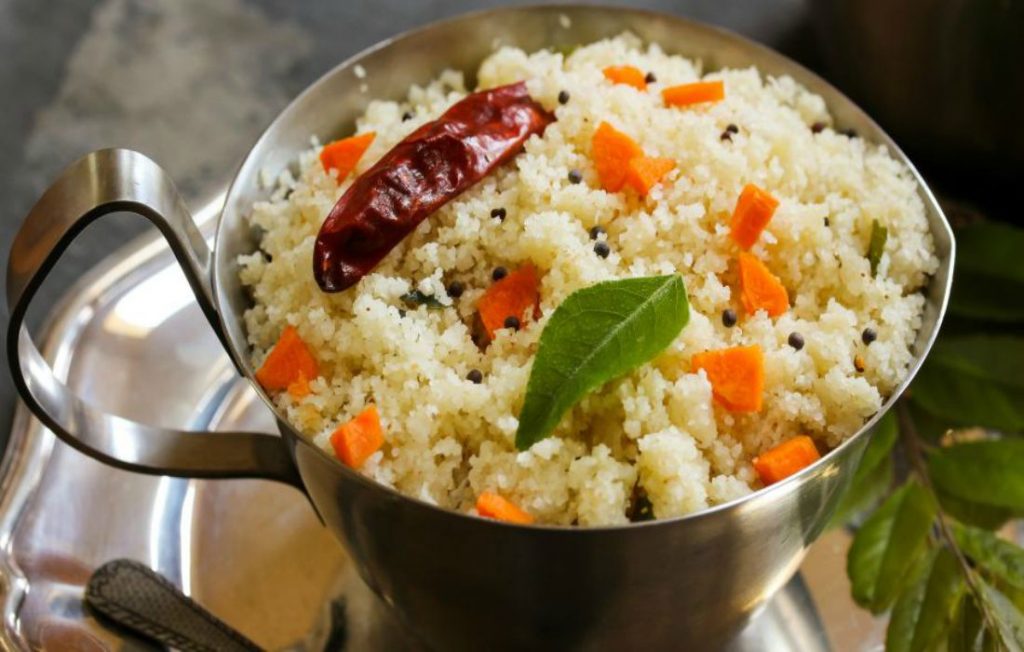 RAGI VERMICELLI UPMA: Yet another perfect breakfast or bowl of nutritious snacks for your evening is rice vermicelli upma. It is preferred breakfast by many people as it is delicious and low in calories. The finger millet vermicelli upma is one of the healthiest breakfasts of South India again. You gotta try this for sure to make your family members healthy by all means.
FOXTAIL MILLET UPMA: Popularly known as Thinai upma, Foxtail millet upma is healthiest as well as tastiest upma. Why not try this traditional upma for your breakfast or snacks? Get your body charged with the spicy and delicious foxtail millet upma which is super-food for your body.
RED RICE POHA UPMA: Flattened rice made from red rice is known as red rice poha or red flakes. The nutrition of red rice is highly valued than the white flakes and it is loaded with more iron content. It is easy to digest and healthy breakfast to start your day.
Just try all these upmas in the regular pattern of preparing upma by adding onions, chilies, tomato (if needed), coriander and curry leaves and then add the type of millets you wish to do in a day. Stay healthy at home!