Chutneys are our beloved desi spreads with dishes that we Indians adore. Some meals aren't complete without a chutney on the side, such as Dosa with coconut chutney, Pakoras and green coriander/mint chutney, as well as Khichdi with tomato chutney and papad. Isn't it tempting? While they are well known for improving food flavour, a lesser-known benefit is that they promote health. Indeed, almost all of these chutneys are not only delicious but also beneficial to one's health. These can protect you from many common illnesses by boosting your immune system. So, without any further explanation, let's have a look at some wonderful and healthy chutneys that you should be consuming on a regular basis for their health advantages.
Healthy chutneys to eat more often:
Tomato chutney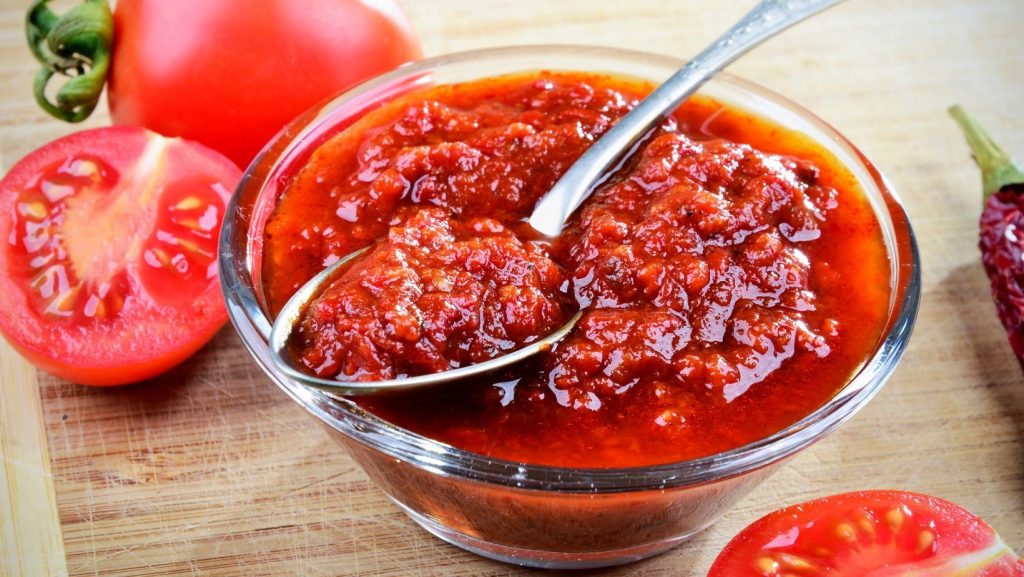 This is a very common chutney in Indian households. They not only are delicious but also full of nutrients, as tomatoes are high in vitamins C, B, and E, as well as components such as potassium. In truth, they possess lycopene, a beneficial chemical that can safeguard your cells from damage. Some individuals occasionally add sugar to it, but it is best to substitute it with jaggery to maximise the health advantages.
You may also like: 3 Fruit Dishes You Can Prepare at Home
Coconut chutney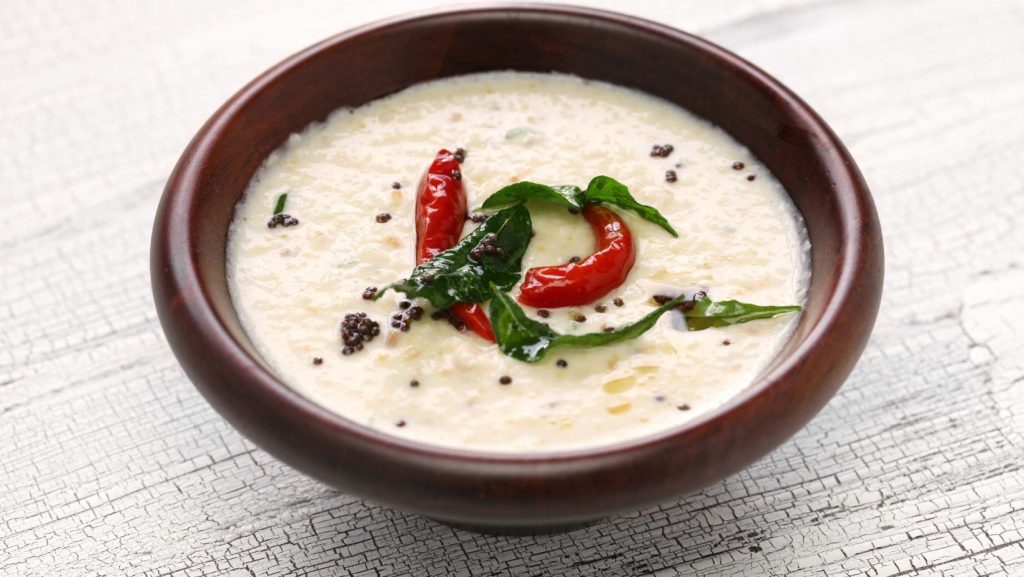 Who wouldn't enjoy a good coconut chutney? Fresh coconut, dry red chillies, mustard seeds and coriander leaves are used to make coconut chutney. It is currently not only popular in South India, but as well as in North India. Coconut is high in fibre, which helps with metabolic activities. Regularly eating coconut chutney also aids in digestive function. This also avoids digestion-related disorders such as indigestion, diarrhoea, and constipation, among many others.
Raw mango chutney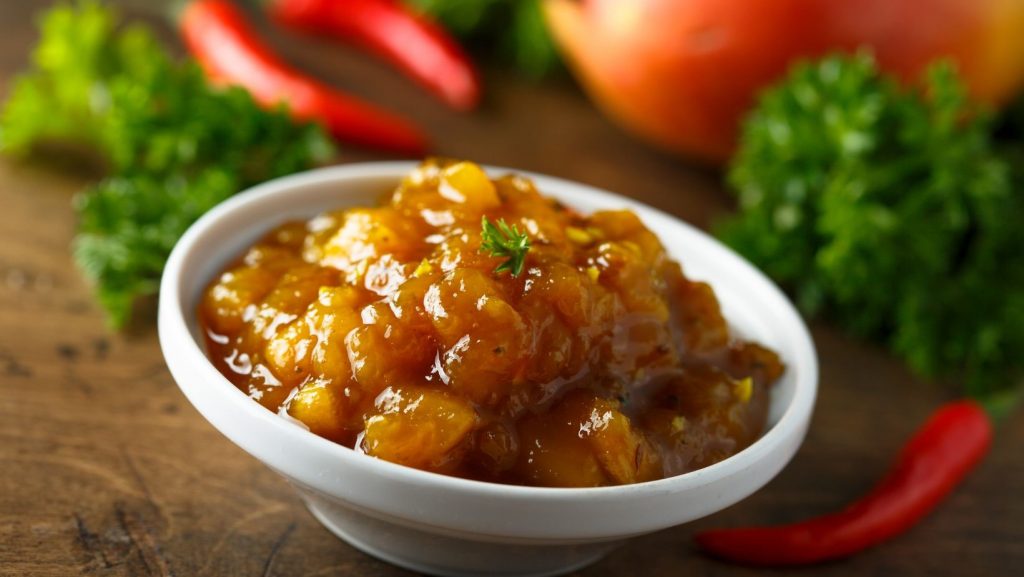 It's mango season, and fresh mangoes are especially high in vitamins A, C, and E, along with minerals plus antioxidants. Although this juicy fruit is only accessible from springtime through the summertime, it is incredibly healthy and creates a delightful sweet-and-sour chutney. Indeed, the addition of niacin helps make raw mangoes heart-healthy. Again, avoid using white sugar with this chutney but rather lean on jaggery or brown sugar for a sweet taste.
Garlic chutney
Garlic is one of the most important components in Indian cooking. According to a study published in the journal Antioxidants in 2020, garlic is full of nutrients and has several disease-preventing characteristics. According to the research, consuming garlic on a regular basis can lower the risk of serious health problems, diabetes, high blood cholesterol, and possibly heart disease. Typically, coconut, nuts, and even red chillies are added to garlic chutney, increasing the concentration of antioxidants in this condiment and making it even healthier.
Sesame seeds chutney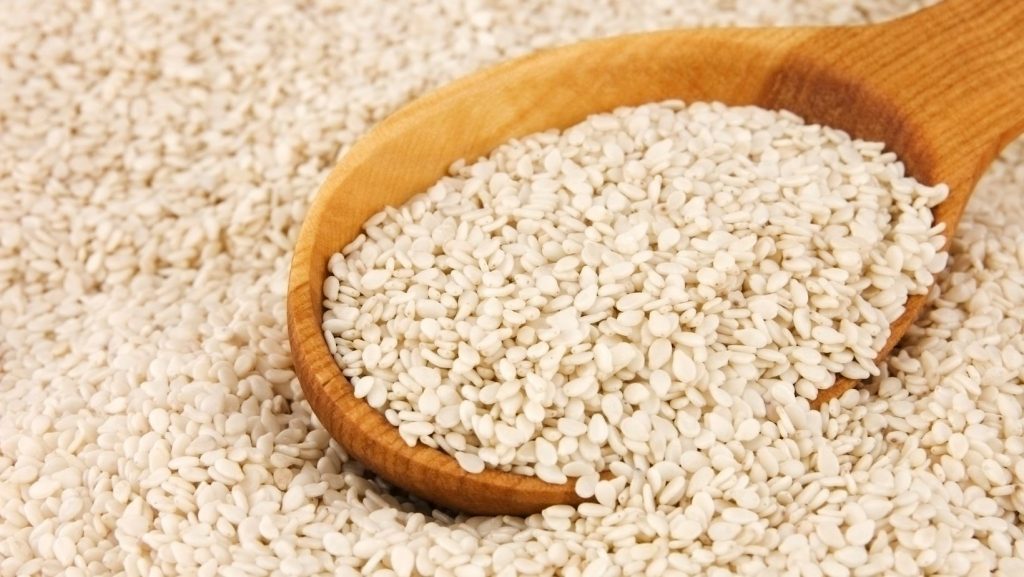 This nutritious chutney is a simple blend comprising sesame seeds, coriander, salt, lime juice, hing, and chillies that may be prepared as a savoury side dish for chapatis, bhakris, parathas, and even sandwiches. Sesame chutney provides a variety of health benefits in addition to its deliciousness. They are antioxidant, anti-inflammatory, and anti-ageing in nature. They additionally aid in the battle against high blood sugar, lipids, and illnesses in the system.
Tamarind and dates chutney
Your taste buds will be tantalised by this sweet and tangy chutney, and your mouth will moisten. Because tamarind and dates have powerful health advantages, this chutney is wonderfully nutritious. Sweet and sour tamarind is high in nutrients such as potassium, magnesium, as well as vitamin C. It improves immunity, decreases blood pressure and cholesterol levels, and is beneficial to the face and hair. Dates are high in iron, high in antioxidants, and excellent energy enhancers.
What are some chutneys that you eat very often and are they on this list? Let us know your healthy chutney recipes!
We will be delighted to have your thoughts and feedback. Please write to us at [email protected]
Follow Life and Trendz on Instagram: https://www.instagram.com/lifeandtrendz_com/
Facebook: https://www.facebook.com/lifeandtrendz
Twitter: https://twitter.com/LifeandTrendz