As soon as you wake up, giving your body a boost of energy keeps it energised and strong. A healthier body and happier mind are guaranteed when the day is off on a positive note. Making a healthy drink to drink in the morning is one of the most effective ways to start the day off right. Drinking healthy beverages can help you maintain healthy skin, gain or lose weight, and more! So, let's look at some of the best healthy drinks to have on an empty stomach.
Healthy drinks to have on an empty stomach:
Vetiver water
There's a reason why vetiver is renowned for its calming effects. By boiling the vetiver roots in water, you can easily make the vetiver-infused water, also referred to as khus khus or khas khas. After thoroughly filtering it, consume it once per day. This detox water works wonders for skin purification, liver health, as well as weight loss. It also calms nerves and treats sleeplessness.
You may also like: 4 Bedtime Drinks that Support Fat Burn 
Cumin lemon water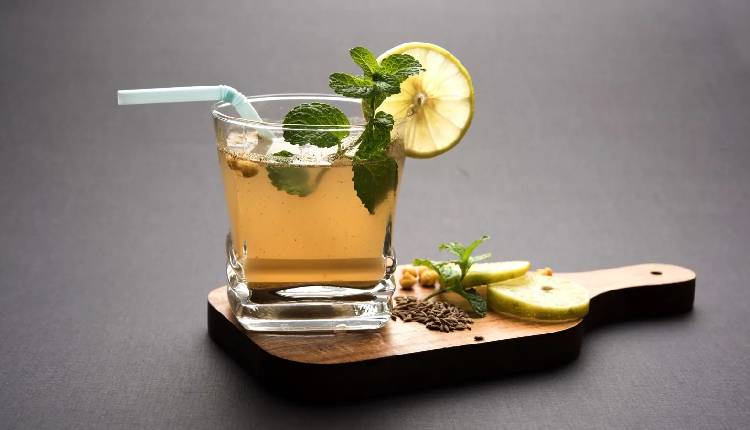 Jeera or cumin seeds should be soaked the previous evening before being boiled in water. Drain the seeds, then reserve the warm water. Consume the detox water every morning first thing after adding half a lime to it. Along with helping with bodily functions, it naturally gets rid of bloating and helps you lose stubborn fat.
Green Tea
Green tea is well known for being an important morning beverage because of its anti-inflammatory as well as antioxidant qualities. Green tea tends to help the skin combat breakouts and acne by being consumed first thing in the morning. Additionally, it aids in boosting metabolism. The primary anti-oxidants in green tea, catechins, help to reduce body weight quickly and significantly while delaying the onset of skin ageing, keeping the skin inevitably healthy and glowing.
Cucumber and Spinach Juice
Regular consumption of this juice helps the skin glow beautifully by hydrating it and eliminating toxins. Cucumbers contain ascorbic and caffeic acids, which reduce water retention and keep the skin from appearing swollen and puffy. Put both ingredients in a blender, with some water and blend until smooth. You can drizzle some honey for taste and then drink it in the morning every day.
Turmeric milk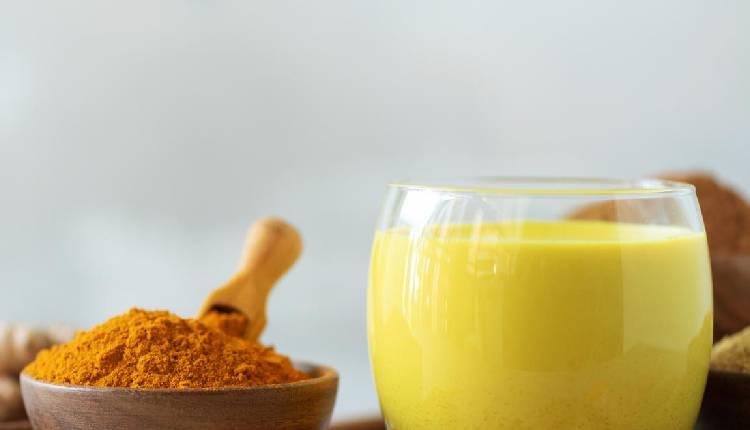 Turmeric has antibacterial properties that help treat acne, keep the skin clear and young, and shed extra pounds. The skin becomes soft and supple as a result of the milk's hydration. This beverage can be made by mixing hot milk with freshly grated or powdered turmeric. To enhance the flavour, you can add some honey and pepper, and then you can drink it every morning.
Coriander water
This beverage is packed with potassium, iron, calcium, magnesium, and folic acid, as well as vitamins A, K, and C. Furthermore, coriander can aid in resolving a number of health issues. Cook and strain two spoonfuls of coriander seeds in 3 cups of water. On an empty stomach, enjoy it every morning!
Coconut water
This awesome drink is packed with nutrients and health-promoting qualities. Drinking a glass of pure coconut water in the morning every day helps to reduce fine lines and wrinkles and improve skin elasticity. Coconut water contains a variety of nutrients that hydrate the skin and prevent dryness.
Drinks to stay away from in the morning:
Caffeinated Drinks
Many individuals are unaware of the potential dangers of caffeine to our digestive tracts in caffeine and sometimes even tea. The stomach's acid expands when you drink coffee or tea on an empty belly, which can harm your complete digestive system and cause heartburn and acid reflux. Tea or coffee should not be consumed on an empty stomach because this can aggravate your inner stomach lining.
Citrus Beverages
Orange, grapefruit, and lime juice are examples of citrus beverages that many individuals have a tendency to consume first thing in the morning. However, because these beverages contain more acid, they can aggravate your stomach. Particularly in those who already have gastritis, this may lead to more complaints and a higher risk of developing gastritis. As a result, skipping this beverage as your morning brew is a good idea.
Carbonated Drinks
Drinking aerated beverages is detrimental to our well-being at any time of day, but it is especially harmful to do so first thing in the morning because the stomach acids react with the carbonated beverages, causing bloating and nausea. When there is no food in your stomach, you are helping bring more acid into your digestive tract when your stomach already lets out acids, which could result in abdominal cramps or pain.
Cold Drinks
Although many of us give in to the allure of an iced coffee instead, you've likely heard that it's suitable to start the morning with warm water and honey. While lukewarm fluids help jump-start your system and metabolism, frozen liquids may harm mucous membranes and slow digestive health throughout the day.
We will be delighted to have your thoughts and feedback. Please write to us at [email protected]
Follow Life and Trendz on Instagram: https://instagram.com/lifeandtrendz?igshid=Yzg5MTU1MDY=
Facebook: https://www.facebook.com/lifeandtrendz
Twitter: https://twitter.com/LifeandTrendz