Red Rice is a kind of rice that is colored red by its anthocyanin content and has a nutty flavor. It has the most nutritional value compared to other types of rich and is ten times richer in fiber. It also takes much more time to cook, has ten times the antioxidants of brown rice and helps fight multiple health issues. Well, let's check out what really does red rice contain. Read on. . .
The Nutrition Value of Red Rice:
Red rice is a great source of iron and manganese, which are really good antioxidants. It is also full of zinc, which helps with body healing. Just like iron and manganese, zinc is full of antioxidants that safeguard the body from any kind of damage. It is a good source of magnesium that is good for your bone health. Magnesium deficiency can result in osteoporosis and the regular consumption of red rice helps relieve joint problems.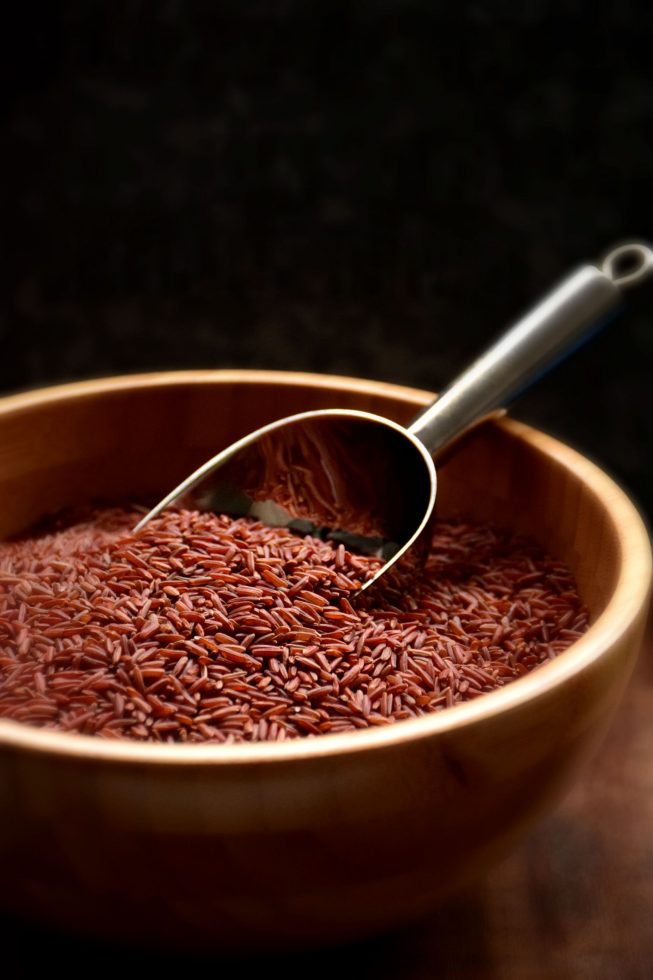 It also has the vitamin B6 that your body requires. One serving of red rice will give you 26 percent of Vitamin B6 – the amount that your body needs. Vitamin D helps to balance the amount of serotonin, which helps in the creation of DNA cells. Just like other kinds of rice, it has a lot of fiber and in fact more. When the body has enough fiber, it has sufficient energy and with the increased intake of fiber, the less you feel hungry.
You may also like: The Healthiest Breakfast of the Nation You Can't Ditch: Idli & Sambar 
Red rice is a good source of energy that provides us with the carbohydrates our body needs. It has bran oil that helps us in fighting cholesterol. Fibers in red rice are healthy for the heart. This rice also helps in keeping blood sugars at normal levels. After consumption of red rice, one doesn't feel hungry, so it makes it ideal for people suffering from obesity.
It contains calcium in large quantities which reduce the chance of heart attacks. Red rice has 5 times more fiber than normal rice and helps improve the whole digestion process. Red rice helps in producing DNA cells. You need to combine it with superfoods to get its benefits. It is a good alternative to white rice because of the high fiber content in it makes the body's digestion process slower. Fiber also aids in slowing down the rate at which carbs are converted into blood sugar. This kind of rich is used a lot in states like Kerala. Try adding it to your daily diet menu and experience the real wealth of all time.
We will be delighted to have your thoughts and feedback. Please write to us at [email protected]
Follow Life and Trendz on Instagram: https://www.instagram.com/lifeandtrendz/
Facebook: https://www.facebook.com/lifeandtrendz
Twitter: https://twitter.com/LifeandTrendz